Brit Figaro sailors look back on La Solitaire's opening leg
It was a scene much like the introduction of a new love interest to parents as the eight British Solitaire du Figaro competitors raced their beloved sport and race home for the first time, to their awaiting friends and family who got to see first hand just what their loved ones had been obsessing about.
Arriving into Sutton Harbour, Plymouth, the beaming smile across Sam Matson's face, the winning Leg 1 Rookie, got even wider when met by the cheers of the waiting Plymouth crowds. Finishing
12th overall out of 38 boats after 484 miles of racing, Matson was the first Rookie home of seven, and the first British skipper of eight into port on Wednesday, 11th June.
After spraying down the docks with Pol Roger and joining the aptly named 'fizzy rascals', he reported: "I am totally overwhelmed, I don't know what to think right now! It was so exciting to be told I'd won the Rookie division, as it's a class highly regarded within the race. It's an unbelievable feeling to be sailing into Plymouth tonight. In fact for most of the leg of the race we were sailing along the south coast, which was where I learned to sail. It was pretty special for me."
RED skipper Henry Bomby was the next Brit to finish in 22nd place, sailing into Sutton Harbor to park his 'RockFish' branded Figaro adjacent to his long term supporter Mitch Tonks' restaurant of the same name. Jack Bouttell (GAC Pindar) finished Leg 1 of the Solitaire 25th overall, with 2014 Rookies Alan Roberts (Artemis 23) and Rich Mason (Artemis 77) in hot pursuit – crossing the line one after the other to finish 26th and 27th respectively.
"The race is just brilliant!" Roberts enthused after finishing his first Solitaire du Figaro Leg. "The whole time you're racing, you're surrounded by the 30 other boats. After two days you're still lined up next to people and you're working the boat really hard to try and gain even just a metre on the guy next to you. 484 miles was the longest I've ever sailed for and the longest time I've ever been on a boat. I've broken every personal record." Roberts just missed out on the Rookie podium in fourth, with team mate Rich in fifth.
After a disappointing fall from grace from the top five into the 30s mid-race, Team Plymouth skipper Sam Goodchild arrived in Plymouth the 31st boat, with Redshift skipper Nick Cherry, just happy just to be a part of this year's race, finishing 32nd overall – the 2012 Transat AG2R duo are often hard to separate on the leaderboard.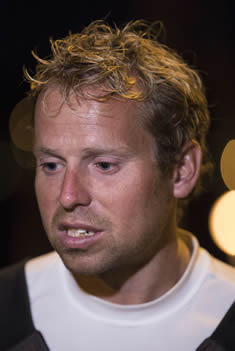 Unfortunately Ed Hill (Macmillan Cancer Support) didn't have the starting Solitaire leg he'd hoped for. Getting stuck inshore as the wind and tides changed on the south coast of the Isle of Wight, Hill was left playing catch up for the remainder of the race. On the back foot of every transition and tide change, he began hemorrhaging miles. Tired, exhausted and 11 miles behind the fleet Ed, sailing his second Solitaire, made the difficult decision to retire from the race, then motoring home to Plymouth some seven hours after the winning boat.
"After getting left at Saint Catherine's Point, I never reconnected with the fleet. I'm tired, exhausted and deflated," he admitted on the dock. "Sailing so far behind the last boat with no one around you is totally demoralising and you have no one to gauge your speed against. I was sailing pretty badly for no real reason, other than perhaps because of my state of mind. I spent the whole race sailing slower and slower, which was pretty disappointing. The decision to retire was so hard; I struggled with myself for so long over it. I could see I wasn't making any gains, and then falling into another hole on the last leg to the finish – I made that tough decision."
Luckily for Hill there were two silver linings to his disappointment. Firstly there are still three Solitaire du Figaro legs left to race and, secondly, by the half way mark of the first leg Ed had beaten his fundraising total for Macmillan Cancer Support, raising nearly £3000 for his charity: "That is just so good!" said Hill on being told the total, unable to keep a smile from his face. "That is so nice. I hope that everyone who has supported me understands my decision to retire and I just hope that I'll do better for those guys over the next three legs."
Show your support for Ed in his battle for Macmillan by donating what you can here.
Jack Bouttell, GAC Pindar commented: "It was an interesting leg, I had both ups and downs and still not really quite where I was hoping to be. I think all and all it went pretty well, I kept the boat all together and kept everything moving. I had a few problems with a few dodgy maneuvers, which left me losing silly miles, but in general it's all good. Most of it was quite enjoyable."
"The reach across to Roscoff was pretty exciting, the fast and wet bit. I went to do a job peel and while putting the other jib up on an inline peel it came out of the feeder and then basically ripped the pole rope off – so I spent about an hour hand sewing that back on and the exhaustion of concentrating on that for that amount and time with a needle and thread, I came back on deck and just threw up. It was complete exhaustion and buggered. Besides that it was all-good."
Alan Roberts, Artemis 23 added: "It was really interesting. It was like a whole lot of races in one race, we had a lot of restarts with the wind dying out and positions were changing all the time right up to the final night. It was tough, but interesting yeah. There were plenty of highs and lows. I didn't feel like I was sailing that great to be honest, but once the weather settled down a bit on the leg to Plymouth I sailed my best then. But when it was fluky I was out on the game, on the way to Owers I was totally on the wrong side of everything."
"I chatted to the other Brits a little bit, but I think once we're out there, as much as we're friends on the dock – once we're out on the race course they're just another boat. But then on the other hand, although we are hard racing against one another – we are also a community out on the water and looking after one another. It's quite special."
Rich Mason, Artemis 77: "It was okay, had a pretty up and down leg. The fleet got turned inside out a couple of times and unfortunately I was out, rather than inside. I'm a bit disappointed, but it's alright. I got round and I finished. It was a good experience and I'm glad to have the first leg out of the way – it wasn't an absolute disaster. It was good fun out there, had a bit of everything, from zero to 28 knots – pretty chuffed for Sam."
Nick Cherry, Redshift: "I had a bit of a nightmare start being over the line, but I was happy with how I sailed getting back into it and then I was happy with my race from then on. Sailing by Sandown Bay on the Isle of Wight was nice, I guess being a bit behind it gave me the opportunity to do something different and get out of the tide. Then the wind dropped off and we had a bit of a restart, and it was a good opportunity for some of the boats to go round the outside and get ahead – was very clever. Everyone else was left sitting in the same bit of water, and that's where Ed got left behind – tragically."
Henry Bomby, Red: "There were a lot of down and ups. After the first night I was stuck in a wind hole and was last so that was a pretty dark time when I realised I was just going to have to sit there for a while before I got going again and everyone was just sailing off. But I was pretty motivated in the morning to get back in, I knew what the weather was going to be like and knew there would be opportunities. I managed to get back in the pack and sailed quite well the rest of that day to get right up the front, it's probably the best I've sailed a Figaro and then lost loads of places on the two channel crossings – one because I was just not fast enough and I don't really know what happened last night."
Sam Goodchild, Team Plymouth: "It started well. The first 24 hours was good, but after that I had a bad trip between the Isle of Wight and Start Point. After that I never really got back into the game, which was pretty disappointing, but that's life. I've had two days to think about it and it is okay. I'll look forward Leg 2 I guess.
"It's really exciting to be back in Plymouth though. I was thinking about it on the way in. Having the UK world of my life and then the Figaro world have never really been in the same place just because the Figaros are in France and the racing and all the training happens over there and to bring all these guys back here. It's pretty cool to have all these guys here in the same place at the same time.
"I am hoping it will kick-start some more Figaro racing here. It's been 11 years since the last stopover in the UK and hopefully we won't have to wait that long for the next one."
The skippers will start Leg 2 of the Solitaire du Figaro 2014 from Plymouth on Saturday 14t June at 1830 BST – racing 535 miles to Roscoff, France via Fastnet Rock.
British results after Leg 1
1. Alexis Loison/Groupe Fiva/3d, 2h, 53', 50"
2. Fabien Delahaye/Skipper Macif 2012/3d, 3h, 1', 17"
3. Jérémie Beyou/Maître Coq/3d, 3h, 3', 32"
12. Sam Matson/Artemis 21/3d, 3h, 52', 39" – 1st Rookie
22. Henry Bomby/RED/3d, 4h, 43', 34"
25. Jack Bouttell/GAC Pindar/3d, 5h, 16', 0"
26. Alan Roberts/Artemis 23/3d, 5h, 24', 10" – 4th Rookie
27. Rich Mason/Artemis 77/3d, 5h, 31', 33" – 5TH Rookie
31. Sam Goodchild/Team Plymouth/3d, 5h, 35', 28"
32. Nick Cherry/Redshift/3d, 5h, 41', 57"
RTR. Ed Hill/Macmillan Cancer Support/3d, 12h, 57', 49"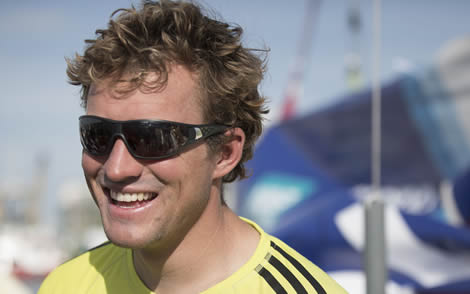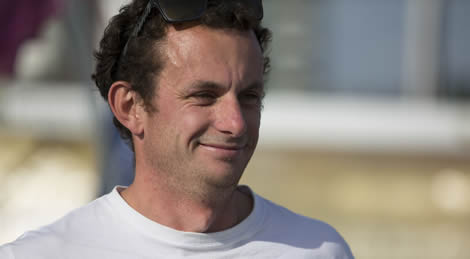 Back to top
Back to top