Second Plymouth victory for Alexis Loison
Alexis Loison on board Groupe Fiva won his first ever leg of La Solitaire du Figaro - Eric Bompard Cashemire this afternoon crossing the finish line off Plymouth at 14:53:50 after a 484 mile leg from Deauville that involved three crossings of the English Channel.
This is the Loisin's second win into Plymouth having won the outright prize in the Rolex Fastnet Race, with his father, Pascal despite sailing doublehanded. Loison's decision to stay east of the fleet as they raced from Roscoff to Plymouth paid off. When the wind died he had a better angle on the approach to Plymouth Sound.
Loison commented: "Winning a leg is fairly new for me but it explains why I have been on this circuit for nine years - that is what I came for. Before the start, everyone was teasing me, telling me 'you never lose in Plymouth!' I'm very happy with this leg - I sailed well all the way. I saw the shift coming in the east. It was the surprise this morning to see that I managed to slip below the rest. I played the current and it was worth it for the arrival into Plymouth. We've had numerous different types of weather on this leg, with everything from calms, to strong wind, and rough seas. It really was not easy. There has been a lot of transitions and lead changes. Sometimes there were people coming out of nowhere, finding themselves leading, and vice versa. I am pleased with myself, but the last part of the leg was tough. One year ago, I was winning the Rolex Fastnet Race here in Plymouth, they should have more races finishing here!"
Fabien Delahaye on Skipper MACIF 2012 won the battle of the solo skippers which had opted for the direct route a tight reach under spinnaker. Delahaye crossed the line seven minutes after Loison.
"I came back on the two leaders Charlie (Dalin) and Jeremie (Beyou). I was also with Erwan Tabarly," said Delahaye. "I managed to pass them three by sailing properly. I had a good speed, the idea was to get to the red buoy without knowing who was going to cross in front. The idea was to get there nicely. Alexis finishes ahead of me, but given my race, I'm glad I was always well positioned, never very far from the leaders, and I knew how to do well on the most important part of the leg. Of the 15, there is not much time difference. I only dig my advance as the weather conditions were favorable to me. One thing is for sure, the weather conditions did not favor those behind."
Two minutes later Jeremie Beyou on Maitre Coq finished third. Beyou is chasing a third Solitaire win this year. He commented: "It was a nice tactical option from Alexis. He is a specialist of this kind! I'm glad my boat has made it and the mast is standing. When I saw Yann, I felt the mast had fallen on my own head. The race did not deserve that Yann broke his mast. In the end, even if I was ahead with Charlie, others have tried some other tactics which was nice. I would not have done it, but that's what I forbid myself to do as it is only the first leg out of four and you have to stay conservative."
The Artemis Offshore Academy's 23-year-old Sam Matson arrived in Plymouth at 15:52:39 in 12th place as top British sailor and top of the 'bizuth' or rookie class for first time entrants.- an impressive result for the Plymouth University graduate in his first ever Solitaire du Figaro.
Matson commented: "I am totally overwhelmed, I don't know what to think right now! I wasn't sure I'd done it or really where I was in the fleet until I crossed the finish line – I'm so happy. It was so exciting to be told I'd won the Rookie division, as it's a class highly regarded within the race.
"It was really tough out there, the conditions were totally up and down. We had shut downs and then too much breeze at times – rounding Wolf Rock yesterday evening when Yann Elies lost his rig was all pretty scary, you kind of just hope yours is going to stay upright when something like that happens.
"I'm feeling pretty good right now, I'm sure I'll start to feel it later, but right now I feel pretty good because I've just sprayed Pol Roger champagne all over my face!
"It's an unbelievable feeling to be sailing into Plymouth this afternoon. In fact for most of the leg of the race we were sailing along the south coast, which was where I learned to sail – so it was pretty special for me. I nearly had to tack off of Exmouth, (Ottery St Mary) where my parents live – but then I got a lift on the wind, and when I realised I was a little bit disappointed that I wasn't going closer to home!
"It was great to race along a coastline that I knew, and I think that really gave me confidence. Sailing into Plymouth Sound just now – I couldn't keep the smile off of my face."
Henry Bomby on Red added: "There were a lot of down and ups. After the first night I was stuck in a wind hole and was last so that was a pretty dark time when I realised I was just going to have to sit there for a while before I got going again and everyone was just sailing off. But I was pretty motivated in the morning to get back in, I knew what the weather was going to be like and knew there would be opportunities. I managed to get back in the pack and sailed quite well the rest of that day to get right up the front, it's probably the best I've sailed a Figaro and then lost loads of places on the two channel crossings - one because I was just not fast enough and I don't really know what happened last night."
Local hero Sam Goodchild on Team Plymouth said: "It was quite mentally difficult. I had a good first 24 hours and I was quite happy with how it was going and then I made one mistake which ended up being extremely expensive, I didn't think it was that risky at the time which is annoying but that's the way it goes. I went offshore which was paying to begin with and looked really good and then within an hour I went from alongside but slightly back latrally from the leaders to alongside nobody and slightly back latrally from everybody."
Ireland's David Kenefick came home 28th. He commented: "I feel slightly disappointed considering I was doing a lot better earlier on in the leg, I slept quite a bit today, but yesterday I was in a different place at times, I was just falling asleep standing up and I would wake up because I'd fallen over. I didn't think that there were people on the boat with me but I was talking to myself on the boat and all sorts. With just a little more experience you know how much harder you can push yourself. I started this race fresher than last year so I had a bit more energy this year but in total I had three hours sleep across the three days, I'm pretty tired."
This is the first time the race has ever been to Plymouth and the Devonshire city's Sutton Harbour. It's also the first time in 11 years that it's visited the UK. The sailors were greeted with blue skies and a warm welcome.
The 38 strong Solitaire du Figaro fleet, which includes eight British sailors (the most the race has ever seen), will now rest and recuperate in Plymouth for two days ahead of the start of the 535 mile leg 2 – from Plymouth, UK to Roscoff – starting on Saturday 14 June.
Leg 1 results

| | | | |
| --- | --- | --- | --- |
| Pos | Boat | Skipper | Finish time |
| 1 | GROUPE FIVA | LOISON Alexis | 11/06/2014 15:53 |
| 2 | SKIPPER MACIF 2012 | DELAHAYE Fabien | 11/06/2014 16:01 |
| 3 | MAITRE COQ | BEYOU Jérémie | 11/06/2014 16:03 |
| 4 | NORMANDY ELITE TEAM | DALIN Charlie | 11/06/2014 16:06 |
| 5 | ARMOR LUX COMPTOIR DE LA MER | TABARLY Erwan | 11/06/2014 16:08 |
| 6 | CERCLE VERT | MORVAN Gildas | 11/06/2014 16:09 |
| 7 | SMA | MEILHAT Paul | 11/06/2014 16:10 |
| 8 | GEDIMAT | CHABAGNY Thierry | 11/06/2014 16:16 |
| 9 | BRETAGNE - CREDIT MUTUEL PERFORMANCE | HOREAU Corentin | 11/06/2014 16:18 |
| 10 | AGIR Recouvrement | HARDY Adrien | 11/06/2014 16:19 |
| 11 | INTERFACE CONCEPT | MAHE Gildas | 11/06/2014 16:31 |
| 12 | ARTEMIS 21 | MATSON Sam | 11/06/2014 16:52 |
| 13 | SAFRAN - GUY COTTEN | GAHINET Gwenolé | 11/06/2014 17:11 |
| 14 | SKIPPER HERAULT | MACAIRE Xavier | 11/06/2014 17:12 |
| 15 | OVIMPEX SECOURS POPULAIRE | MARCHAND Anthony | 11/06/2014 17:12 |
| 16 | UN MAILLOT POUR LA VIE | DOUGUET Corentin | 11/06/2014 17:17 |
| 17 | GENERALIHORIZON MIXITE | JOSCHKE Isabelle | 11/06/2014 17:18 |
| 18 | DFDS SEAWAYS | RIVET Frédéric | 11/06/2014 17:21 |
| 19 | GUYOT Environnement | BIARNES Vincent | 11/06/2014 17:27 |
| 20 | GENERALI | GAUTIER Alain | 11/06/2014 17:30 |
| 21 | IN EXTENSO Experts - Comptables | JOSSIER Nicolas | 11/06/2014 17:34 |
| 22 | RED | BOMBY Henry | 11/06/2014 17:43 |
| 23 | LA SOLIDARITE MUTUALISTE | GUILLOU Damien | 11/06/2014 18:05 |
| 24 | BRETAGNE - CREDIT MUTUEL ESPOIR | SIMON Sébastien | 11/06/2014 18:14 |
| 25 | GAC Pindar | BOUTTELL Jackson | 11/06/2014 18:16 |
| 26 | ARTEMIS 23 | ROBERTS Alan | 11/06/2014 18:24 |
| 27 | ARTEMIS 77 | MASON Richard | 11/06/2014 18:31 |
| 28 | FULL IRISH - Le Comptoir Irlandais | KENEFICK David | 11/06/2014 18:31 |
| 29 | SKIPPER MACIF 2014 | RICHOMME Yoann | 11/06/2014 18:33 |
| 30 | DARWIN LES MARINS DE LA LUNE | SALZES Clément | 11/06/2014 18:35 |
| 31 | TEAM PLYMOUTH | GOODCHILD Sam | 11/06/2014 18:35 |
| 32 | REDSHIFT | CHERRY Nick | 11/06/2014 18:41 |
| 33 | MADE IN MIDI | GBICK Gwenael | 11/06/2014 18:47 |
| 34 | PORT DE CAEN OUISTREHAM | PRUVOT Claire | 11/06/2014 19:01 |
| 35 | REGION BASSE - NORMANDIE | AHRWEILLER Joan | 12/06/2014 01:09 |
| 36 | GROUPE SNEF | MOUREN Jean-Paul | 12/06/2014 01:57 |
| ABD | MACMILLAN CANCER SUPPORT | HILL Edmund | |
| ABD | GROUPE QUEGUINER LEUCEMIE ESPOIR | ELIES Yann | |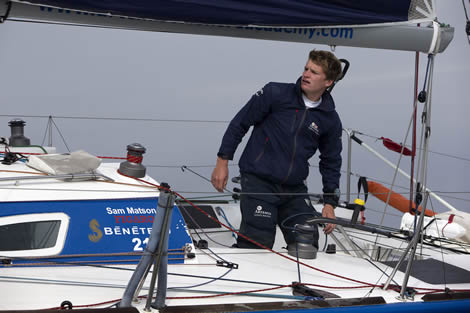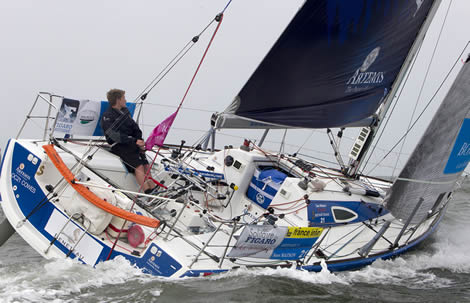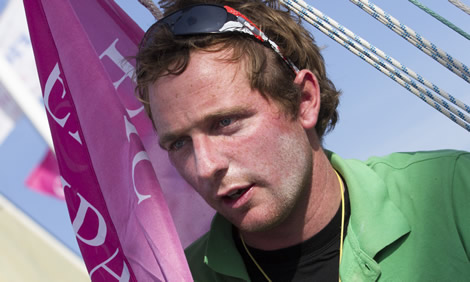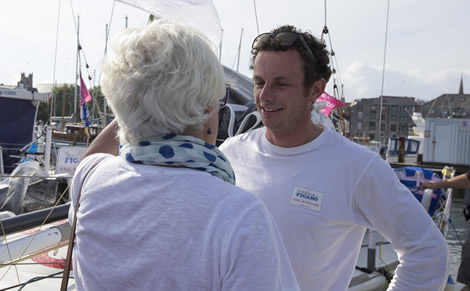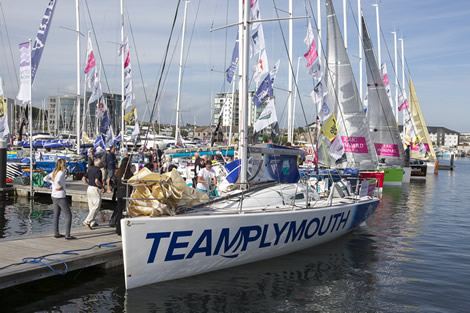 Back to top
Back to top