MACIF maxi-tri centre hull transported
An important step has taken place in the construction of Francois Gabart's new maxi-trimaran MACIF: The 30m long central hull has been transferred from Chantier Multiplast in Vannes to CDK Keroman, where the trimaran is to be assembled over the course of the spring/summer. The 37m long transportation took less than two hours to safely travel between Vannes and Lorient.
The 100ft long trimaran is due for launch in June ready for a program of racing and record breaking over the course of 2015-19.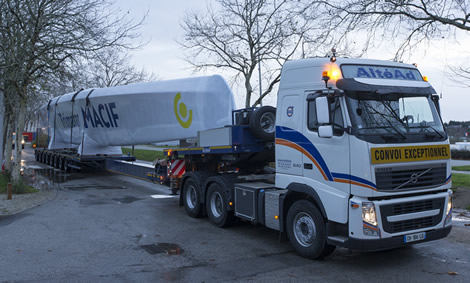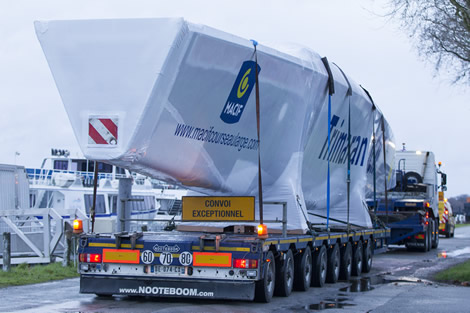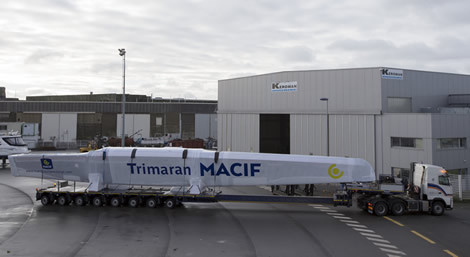 Back to top
Back to top