Adrien Hardy by a minute
Another ridiculously close finish has taken place on leg three of La Solitaire du Figaro with the top 38 boats all arriving within an hour after a 349 mile leg from Brest to Kinsale in southern Ireland, via the Fastnet Rock.
Former Mini sailor Adrien Hardy on AGIR Recouvrement took the lead yesterday morning and while this was relieved of him briefly by Nicolas Lunven as the boats were rounding the Fastnet Rock at lunchtime, and then shortly after by Vendee Globe skipper Yann Eliès, Hardy was back into the lead by 1500 and managed to hang on just ahead of Eliès to take first place into Kinsale by just 1 minute 17 seconds.
Hardy commented: "You have to believe in it. At the start in Brest I was convinced that being in the top ten would be great, later I thought maybe in the top five and today I realised it could be even better. It's great, like a dream. I knew I could make it but given the level in this Solitaire… I'm simply and totally happy. Thanks to my coach in Lorient, Tanguy Leglatin, to everyobody who confided in me and to my sponsor. The secret is to keep a clear mind, keep your focus. You build your victory all along the leg. It was complicated, you had to play your game step by step… at the Fastnet, when I looked back and I saw my competitors behind it was not bad at all, nice view. But then Yann Eliès took over just minutes after hoisting the spinnaker and I thought to myself: can't be! I got closer, manage to pass him but, near the finish, he looked nearer and nearer. A tricky finish. Winning a leg in the Solitaire means something for me, can take me somewhere else, maybe. I'm more confident, and that's already a lot."
Generali Europ Assistance skipper Yann Eliès added: "I'm satisfied and hope that this feeling is going to last until the end, it would be good to win the last leg. I've been looking for a victory, as I haven't much left as far as the general ranking is concerned. Yet, finishing second like this is nearly a win! I have got two seconds and a fifth, probably my best Figaro since a long time. I'm happy and glad that a young mate is savouring the taste of victory. Adrien sailed really well, made all the right choices, so well done Adrien! The arrival in Ireland was magnificent, we were lucky to sail along the coast and the cliffs, the beautiful capes in 20/25 knots of breeze under spinnaker in the sunset light. Everything was just perfect for a grand finish."
Among the 'bizuths', Solitaire first timers there was a fantastic neck and neck finish with Anthony Marchard coming home in 8th place just five seconds ahead of Portugese sailor Francisco Lobato.
Jonny Malbon skipper of Artemis reported: "I started well, just after Portsal I had an issue with the spinnaker that got caught into the masthead and I lost some ground to free it. On the second day the weather was just horrible, the visibility was awful and I was relieved when the sky cleared. All in all I'm all right, can't complain, on the last stretch went close to shore to find some stiffer breeze and it was the right option. I'm less tired than on the other legs, still I wish to rest, sleep and eat well before the final one to Cherbourg."
Finish times:
| | | | |
| --- | --- | --- | --- |
| Pos | Skipper | Boat | Column1 |
| 1 | HARDY Adrien | AGIR Recouvrement | Finished at 11/08/2010 20:08:45 in 54h08m45s |
| 2 | ELIES Yann | GENERALI-EUROP ASSISTANCE | + 01'17" |
| 3 | NICOL Jean-Pierre | BERNARD CONTROLS | + 11'24" |
| 4 | MORVAN Gildas | CERCLE VERT | + 13'26" |
| 5 | DOUGUET Corentin | E.LECLERC MOBILE | + 15'54" |
| 6 | LE CLEAC'H Armel | BRIT AIR | + 16'42" |
| 7 | TABARLY Erwan | NACARAT | + 18'25" |
| 8 | MARCHAND Anthony | ESPOIR REGION BRETAGNE | + 18'32" |
| 9 | LOBATO Francisco | ROFF/Tempo-Team | + 18'37" |
| 10 | LUNVEN Nicolas | GENERALI | + 19'53" |
| 11 | BEYOU Jérémie | BPI | + 21'04" |
| 12 | JOSSE Sébastien | Vendée | + 21'33" |
| 13 | ROUXEL Thomas | Crédit Mutuel de Bretagne | + 22'05" |
| 14 | GREGOIRE Jeanne | BANQUE POPULAIRE | + 22'55" |
| 15 | PELLECUER Laurent | Arnolfini.fr | + 23'13" |
| 16 | RIVET Frédéric | VENDEE 1 | + 24'03" |
| 17 | de PAVANT Kito | GROUPE BEL | + 24'53" |
| 18 | GABART François | SKIPPER MACIF 2010 | + 29'48" |
| 19 | DELAHAYE Fabien | PORT DE CAEN OUISTREHAM | + 30'09" |
| 20 | RICHOMME Yoann | DLBC | + 32'52" |
| 21 | JOSCHKE Isabelle | SYNERGIE | + 34'41" |
| 22 | MOUREN Jean-Paul | M@RSEILLENTREPRISES | + 36'03" |
| 23 | LE VAILLANT Arthur | PHILIA PROMOTION IMMOBILIERE | + 38'58" |
| 24 | TREUSSART Ronan | LUFTHANSA | + 41'11" |
| 25 | STAMM Bernard | CHEMINEES POUJOULAT | + 41'41" |
| 26 | LE GARREC Loic | SOCIETE POULIQUEN | + 41'53" |
| 27 | LOISON Alexis | ALLMER INEO-GDF-SUEZ | + 42'01" |
| 28 | PERON Eric | SKIPPER MACIF 2009 | + 42'35" |
| 29 | ATTANASIO Romain | SAVEOL | + 43'33" |
| 30 | FAUCONNIER Karine | ERIC BOMPARD Cachemire | + 45'04" |
| 31 | JOSSIER Nicolas | IMPULSION - Pays Granvillais | + 48'09" |
| 32 | DROUGLAZET Eric | LUISINA | + 48'19" |
| 33 | MONNET Jean-Charles | PARIS15 - Château PEYRAT-FOURTHON | + 48'45" |
| 34 | TRIPON Armel | Gedimat | + 52'54" |
| 35 | GUILLOU Damien | LA SOLIDARITE MUTUALISTE | + 54'01" |
| 36 | D'ALI Pietro | I.NOVA -3 | + 54'50" |
| 37 | GOUEZIGOUX Laurent | TRIER C'EST PRESERVER | + 55'13" |
| 38 | EMIG Marc | marcemigetmoi.com | + 58'03" |
| 39 | GIROLET Matthieu | ENTREPRENDRE (Lafont Presse) | + 01h00'59" |
| 40 | CLOAREC Damien | PORT DE PLAISANCE ROSCOFF | + 01h07'11" |
| 41 | MALBON Jonny | ARTEMIS | + 01h19'08" |
| 42 | GODART-PHILIPPE Arnaud | SENOBLE | + 01h19'14" |
| 43 | BOUILLARD Didier | SUNGARD | + 01h29'05" |
| 44 | TANNYERES Louis Maurice | STERICSSON | + 01h30'00" |
Combined elapsed times after three legs

| | | | |
| --- | --- | --- | --- |
| Pos | Skipper | Boat | Time |
| 1 | LE CLEAC'H Armel | BRIT AIR | 198h24m39s |
| 2 | GABART François | SKIPPER MACIF 2010 | + 01h17m52s |
| 3 | ROUXEL Thomas | Crédit Mutuel de Bretagne | + 01h36m58s |
| 4 | BEYOU Jérémie | BPI | + 01h48m11s |
| 5 | GREGOIRE Jeanne | BANQUE POPULAIRE | + 01h54m39s |
| 6 | MORVAN Gildas | CERCLE VERT | + 01h55m32s |
| 7 | TABARLY Erwan | NACARAT | + 01h57m48s |
| 8 | DELAHAYE Fabien | PORT DE CAEN OUISTREHAM | + 02h07m59s |
| 9 | de PAVANT Kito | GROUPE BEL | + 02h16m23s |
| 10 | MARCHAND Anthony | ESPOIR REGION BRETAGNE | + 02h16m26s |
| 11 | PELLECUER Laurent | Arnolfini.fr | + 02h19m25s |
| 12 | PERON Eric | SKIPPER MACIF 2009 | + 02h27m29s |
| 13 | DOUGUET Corentin | E.LECLERC MOBILE | + 02h33m36s |
| 14 | RICHOMME Yoann | DLBC | + 02h34m44s |
| 15 | ELIES Yann | GENERALI-EUROP ASSISTANCE | + 02h36m33s |
| 16 | DROUGLAZET Eric | LUISINA | + 02h47m55s |
| 17 | HARDY Adrien | AGIR Recouvrement | + 02h55m04s |
| 18 | TREUSSART Ronan | LUFTHANSA | + 02h56m57s |
| 19 | STAMM Bernard | CHEMINEES POUJOULAT | + 03h12m40s |
| 20 | MONNET Jean-Charles | PARIS15 - Château PEYRAT-FOURTHON | + 03h16m19s |
| 21 | ATTANASIO Romain | SAVEOL | + 03h19m12s |
| 22 | JOSSIER Nicolas | IMPULSION - Pays Granvillais | + 03h52m25s |
| 23 | GUILLOU Damien | LA SOLIDARITE MUTUALISTE | + 04h00m17s |
| 24 | LOISON Alexis | ALLMER INEO-GDF-SUEZ | + 04h00m59s |
| 25 | FAUCONNIER Karine | ERIC BOMPARD Cachemire | + 04h08m15s |
| 26 | MOUREN Jean-Paul | M@RSEILLENTREPRISES | + 04h08m23s |
| 27 | EMIG Marc | marcemigetmoi.com | + 04h09m42s |
| 28 | NICOL Jean-Pierre | BERNARD CONTROLS | + 04h16m41s |
| 29 | JOSCHKE Isabelle | SYNERGIE | + 04h22m37s |
| 30 | GOUEZIGOUX Laurent | TRIER C'EST PRESERVER | + 04h48m04s |
| 31 | LUNVEN Nicolas | GENERALI | + 05h03m02s |
| 32 | D'ALI Pietro | I.NOVA -3 | + 05h17m23s |
| 33 | TRIPON Armel | Gedimat | + 05h30m51s |
| 34 | JOSSE Sébastien | Vendée | + 06h01m32s |
| 35 | RIVET Frédéric | VENDEE 1 | + 06h45m20s |
| 36 | CLOAREC Damien | PORT DE PLAISANCE ROSCOFF | + 06h49m10s |
| 37 | LOBATO Francisco | ROFF/Tempo-Team | + 07h38m10s |
| 38 | GIROLET Matthieu | ENTREPRENDRE (Lafont Presse) | + 07h52m38s |
| 39 | GODART-PHILIPPE Arnaud | SENOBLE | + 09h03m12s |
| 40 | LE VAILLANT Arthur | PHILIA PROMOTION IMMOBILIERE | + 09h12m52s |
| 41 | BOUILLARD Didier | SUNGARD | + 09h21m24s |
| 42 | TANNYERES Louis Maurice | STERICSSON | + 10h08m39s |
| 43 | LE GARREC Loic | SOCIETE POULIQUEN | + 11h22m29s |
| 44 | MALBON Jonny | ARTEMIS | + 14h41m24s |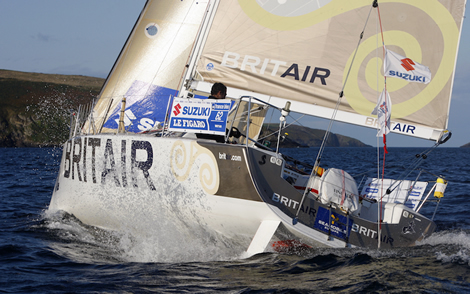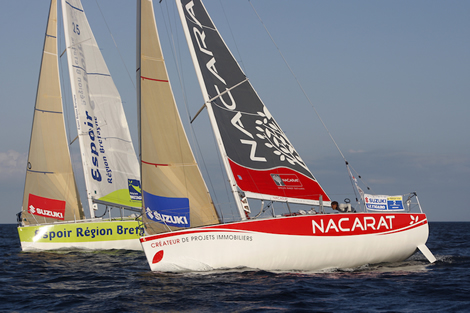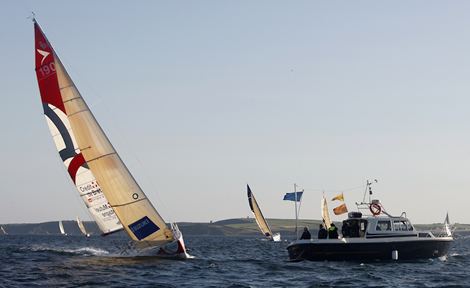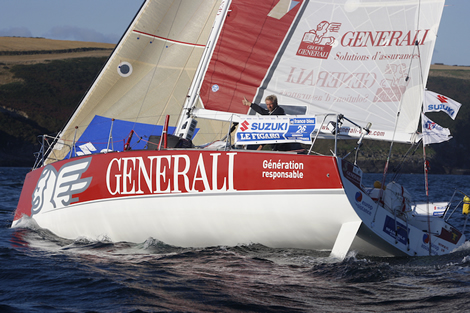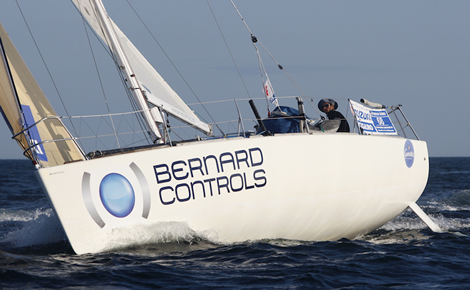 Back to top
Back to top