Rolex Middle Sea Race winner announced
Wednesday October 23rd 2013, Author:
Louay Habib
, Location: none selected
Michele Galli's modified TP52 B2 has been confirmed as the overall winner of the 34th Rolex Middle Sea Race.
The Botin Partners-designed B2 (a sistership of the Emirates Team New Zealand boat) is the first Italian yacht to claim the Rolex Middle Sea Race Trophy since 2005, emerging victorious from the largest and one of the most competitive fleets in the race's 45-year history. Expertly guided by tactician Francesco de Angelis, B2 completed the 606 nm course on Tuesday afternoon in a little over three days. She was the eighth boat to cross the finish line in Malta.
On corrected time B2 was propelled to the summit of the overall leaderboard and with the chasing fleet thwarted by extremely light conditions between Pantelleria and Lampedusa and unable to win their race against the clock, her triumph was confirmed at the Royal Malta Yacht Club on Wednesday afternoon.
Success often tastes sweeter when it is hard fought. Not only did B2 see off the race's record 99-strong international fleet, overcame several technical issues during the race.
"We lost all of our electronics, I think due to water entering the boat during the second night," explained Navigator, Nacho Postigo. "We tried everything to reboot the system, but it simply didn't work, all the displays went black. We were really worried about the last night, and therefore found a solution: we had all the cartography on a cellphone, and my smartphone is waterproof with a compass app! We combined both and attached the smartphone to the pedestal. In the end, it worked quite well."
The impromptu solution forced the crew to rely more on their instinct, as Postigo closes: "We raced B2 like a dinghy and Francesco had to call the strategy almost completely blind - I don't think he had more than two hours sleep!"
De Angelis preferred to reflect on the relentless effort of the crew composed of ten Italians and two Spaniards. "It was a difficult race, the first time this team has done a race this long together. To arrive ahead of almost 100 boats is a great achievement."
Sailing an all-out racing boat like a TP52 is not necessarily the most relaxing way to experience the race. "We are very tired!," the former Luna Rossa helmsman admitted. "Comfort is not really associated with a TP52 and we experienced everything: light, medium and some strong wind. Technically and physically it was a very challenging race. The key was not losing ground in the difficult moments or getting blocked during periods of light air."
At 15:30 CEST on Wednesday afternoon, 23 boats had completed the race, 75 were still sailing and there had been just one retirement.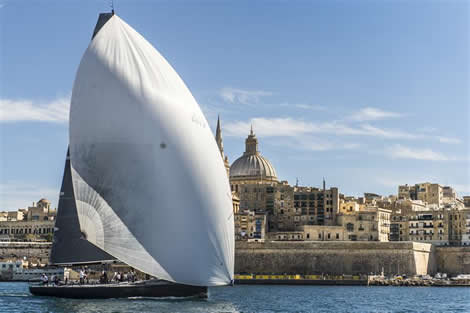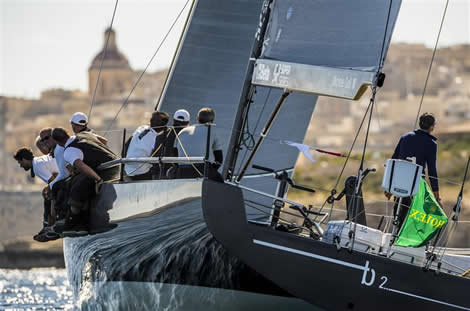 Back to top
Back to top