Two new Class40s christened at PSP Southampton Boat Show
The Global Ocean Race for the Class40s sets sail in a year's time from PSP Southampton Boat Show. To mark this occasion, two brand new Class40s were officially launched at their berths on the show's pontoons on Friday.
Mike Gascoyne's Akilaria RC3 Caterham Challenge and the Forty(1)Design Class40 of Team Concise were christened together with crews, team principals, press and visitors to the boat show joining the celebrations.
Mike Gascoyne, famous for his work with several Formula One teams and now CEO of Caterham Composites and Caterham Technology, has already been test sailing Caterham Challenge from the sailing team's training base at Halsar Marina, Gosport.
Gascoyne's 79-year-old father, Anthony, poured champagne over the Class40's foredeck christening the boat Silvi Belle II.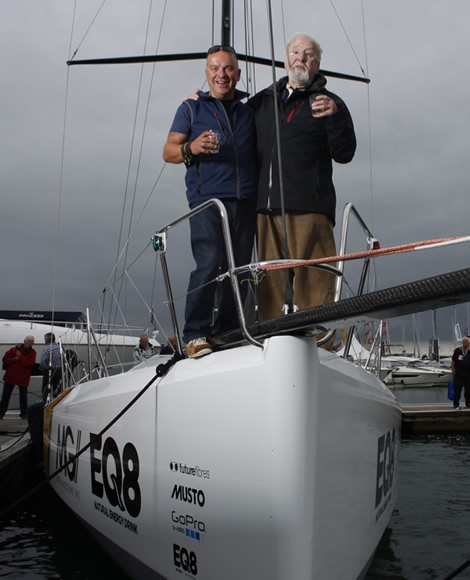 "I got my love of sailing, engineering and craftwork from my dad and it's great that he's here today to name the boat and I will continue to follow the dream that both my parents inspired me with," said Mike Gascoyne, who grew up sailing Wayfarer dinghies with his father on the Norfolk Broads. "The boat is named after my partner Silvi who since we have been together has been the support for aspiring to that dream."
Since the first Forty(1)Design Class40 arrived from McConaghy Boats in China in mid-August, Ned Collier Wakefield and Team Concise have been working long days to commission and test their boat: "It's great to be at the boat show as part of the Global Ocean Race," said Collier Wakefield. "Being at the show today marks the culmination of two years of very hard work."
The first competitive outings for both boats will be the Transat Jacques Vabre. In this, Mike Gascoyne will be competing with Brian Thompson while Collier Wakefield will be racing with former Artemis Offshore Academy scholarship winner and Britain's highest Solitaire du Figaro finisher in recent years, Sam Goodchild.
Team Principal of Team Concise, Tony Lawson, handed out Caipirinha cocktails to the press and spectators on the pontoons prior to the launching: "This is our third Class40 and, hopefully, this one is going to be the fastest yet," said Lawson. "Ker have put a huge amount of work into the boat and we have high-hopes for Concise 8. We've got a lot of races lined-up, so we're going to be busy and we'll be relying on the boat and our support team to get us to the start line of each event."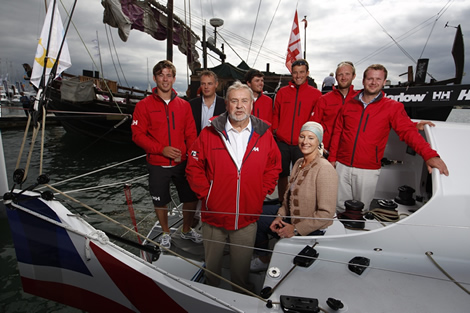 Back to top
Back to top