Musandam-Oman Sail first home
Musandam-Oman Sail won the fourth leg of the MOD70 European Tour when she crossed the finish line off Marseille's Roucas Blanc marina this morning at 05:07:11 UTC, first home on the leg from Cascais, Portugal.
The Omani team, skippered by Sidney Gavignet and with Jean-François Cuzon (FRA), Brian Thompson (FRA), Thomas Lebreton (FRA), Khamis Al Fahad (OMA) and Al Hasni Amburi in the crew took 3 days 16 hours 11 minutes and 34 seconds to complete the 1030 miles passage. The MOD70 trimaran arrived into the Rade Sude in a watery, grey sunrise in some 20 knots of breeze and flat seas after a breezy final night at sea with winds gusting to 35 knots during which Gavignet described conditions as a "battle".
Musandam-Oman Sail's win into Marseille complements her victory in Cascais' City Race series and promotes the team to third overall on the MOD70 European Tour overall leaderboard.
Leg 4 has been marked by mainly light winds. In particular the stretch between the Strait of Gibraltar and the Cabo Gata southeast of Almeria, where there were all but no breeze. By virtue of her lead Musandam-Oman Sail was better positioned to make use of the land and sea breezes and pulled out the biggest lead so far seen in the MOD70 European Tour.
At the time they finished the Omani MOD70's lead over second placed Race for Water was around 35 miles.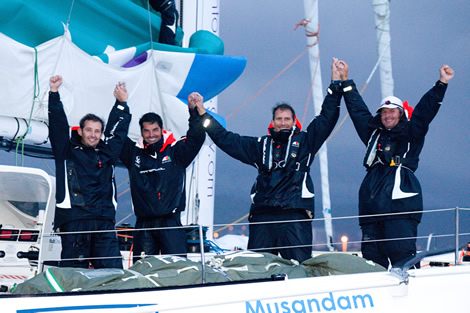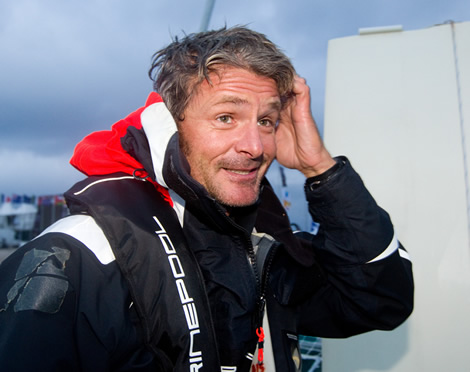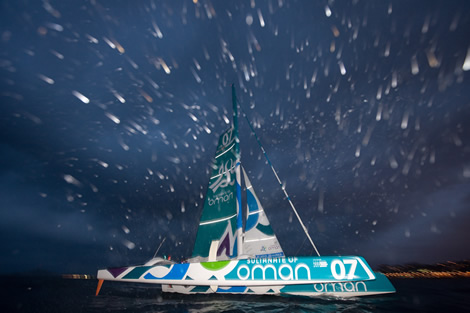 Back to top
Back to top