Honorary Doctorate for Sir Robin
Friday January 27th 2012, Author:
Heather Ewing
, Location: none selected
The founder and chairman of the Clipper Round the World Yacht Race, Sir Robin Knox-Johnston, has been awarded with an Honorary Doctorate by the University of Hull.

The award was made in recognition of his work with the Clipper Race and the legacy youth programmes established in the wake of Hull and Humber's participation in Clipper 07-08 and Clipper 09-10.

Sir Robin becomes a Doctor of the University after the graduation ceremony at which leading lights from a diverse range of fields, from music to sport and business to the arts were honoured alongside hundreds of students who received their degrees on Thursday 26 January.

Sir Robin said, "It has been a very great pleasure to return to Hull and to receive this honour from the university. Hull & Humber was a great entrant in two Clipper Races and the legacy of that participation continues in CatZero's pioneering work transforming the lives of young people through programmes rooted in the challenges of seamanship."

Sir Robin is a patron of the Hull-based CatZero project which was established after Hull & Humber's first appearance in the Clipper 07-08 Race. The project works with young people in the city, helping them to develop the skills and self-confidence that will enable them to find employment or further their education and training.
Jim Dick was a crew member in Clipper 07-08 and is chairman of the board of trustees who oversee CatZero. He is also a Pro-Chancellor at the university and had the honour of reading the citation before Sir Robin received his honorary degree from the Chancellor of the university, Baroness Bottomley.

Dick said, "Sir Robin is an inspirational figure whose example has motivated people across the world to achieve great things. As the founder of the Clipper Race he has left a lasting legacy in Hull through CatZero's work rescuing scores of young people from lives of aimlessness and, sometimes, despair. We have been very privileged to have enjoyed Sir Robin's support and encouragement and it is fitting indeed that he has now been honoured by the city's university."

14 of the CatZero graduates became crew members on board Hull & Humber in Clipper 09-10, acting as ambassadors for the city during the course of the race.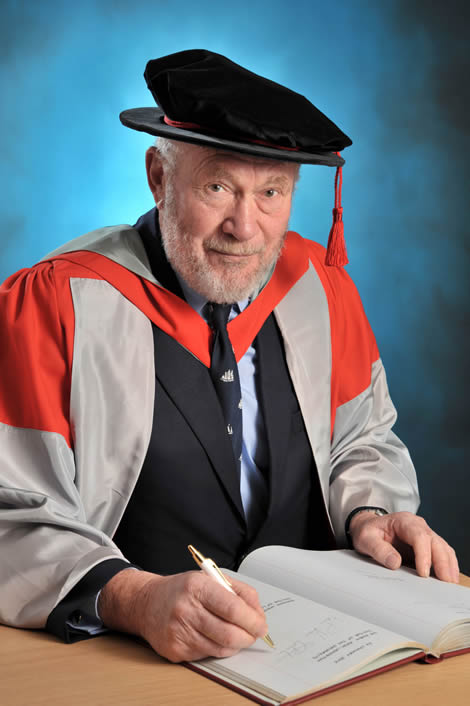 Back to top
Back to top