Puma puff
Puma Ocean Racing powered by Berg Propulsion today introduced Laird Hamilton, big wave surfer and father of modern stand-up paddleboarding, as the honorary 12th crew member of the Puma Ocean Racing team. Through this unprecedented partnership, Puma and Hamilton will join forces in two arenas: 1) to search for the world's biggest, ride-able waves and 2) to launch a line of innovative stand-up paddleboards. Additionally, Puma revealed an ocean preservation campaign, spearheaded by new mascot, educator and honorary 13th crew member, Marmo.
The Search for the Monster Waves
Hamilton together with the Puma Ocean Racing Crew will commence a search for the world's monster waves during the upcoming Volvo Ocean Race 2011-2012. Skipper Ken Read and the crew aboard Puma's Mar Mostro will help track the world's biggest rogue waves which Hamilton will attempt to conquer, getting him one step closer to achieving his life-long ambition of 'riding giants'. Using the weather and navigational teams onshore and onboard Mar Mostro, the crew will track wave patterns while sailing through the remotest reaches of the world's oceans. As monster waves are found, Hamilton will fly in, prepared to surf them.
"Puma has a history of unexpected collaborations that change the playing field of the sports we engage in," said Antonio Bertone, Chief Marketing Officer for Puma AG. "The introduction of Laird Hamilton as the honorary 12th crew member on our Puma Ocean Racing team represents an epic clash of prowess on the ocean. We're bringing together the world's most elite sailors with their counterpart in the surf and paddleboard sector to serve as a key fixture of our Volvo Ocean Race campaign."
The key to Hamilton's success in riding the world's wildest waves rests on an innovative new 'concept' surfboard by the same design team that brought Puma's Mar Mostro to life. Juan Kouyoumdjian, the mastermind behind Puma's Mar Mostro Volvo Open 70, as well as the boat designer for two previous winning Volvo 70s, ABN-AMRO One and Ericsson 4, will collaborate with Hamilton on the surfboard development.
Laird's latest passion is paddle surfing, a sport he's helped make popular worldwide with water sports enthusiasts of all ages and abilities. Puma saw an opportunity to extend the Juan K-Laird Hamilton design partnership beyond a concept surfboard and into a range of stand-up paddleboards for consumer use. These limited edition carbon fibre stand-up paddleboards (SUPs) will take inspiration from the Mar Mostro hull design, both ergonomically and through the use of the same ultra-lightweight carbon fiber materials. Made in the USA, the boards feature the bright red tentacle design, matching Mar Mostro. This marks the first time that boat hull design innovation will be applied to paddleboards.
The Puma/Laird SUPs are set to debut to the trade at Outdoor Retailer this August in Park City, Utah with broader consumer availability in time for the Volvo Ocean Race Start this November.
"It's been a life-long goal to push the boundaries and find these rogue waves at sea to ride, said Hamilton. "When Puma and the Puma Ocean Racing crew approached me with ideas for how we might collectively make this happen during the Volvo Ocean Race, I was thrilled. To then have the opportunity to co-design revolutionary new carbon fibre SUPs with them, I knew I couldn't pass it up. We're bringing the ultimate innovation to action water sports. It's going to be a game-changer."
As the honorary 12th crew member, Hamilton will also serve as a fitness and nutrition coach for the Puma Ocean Racing team, applying his proprietary regimen to get the boys ready to face mother nature's fury at sea. Hamilton's fitness routine varies based on the conditions, but he believes a program should be both functional and fun. He focuses on building speed, strength and endurance through specialized circuit training in the gym. Hamilton also practices yoga and uses his 'anywhere workout' for exercising in different locations – from the beach to a hotel room. After working up an appetite, Hamilton's diet centers on eating for performance, health and, of course, pleasure.
"The unique part of this collaboration with Laird Hamilton is that on the boat we're trying to avoid the monster waves whereas he's trying to find them! The fact is we can't elude those waves, so we'll be a good indicator of where he may be able to drop in," said skipper Kenny Read. "It's also rare to have a designer, like Juan K, and a larger development team involved in so many other aspects of a program beyond just a boat. Personally, I can't wait to get out and paddle on one of the Puma/Laird boards – if it has half the performance of Puma's Mar Mostro, it's an activity you won't want to miss."
PUMAVision Ocean Preservation Campaign
In keeping with PUMA's long-term commitments to sustainability, for the upcoming Volvo Ocean Race, Puma will reach out to young sailing and sports fans to raise awareness and learn about the importance and shared responsibilities of ocean preservation. Puma's environmental campaign will be fronted by Marmo, a specially created 'sea monster' mascot who's identity was inspired by Mar Mostro. Marmo, Puma's honorary 13th crew member, will be the face of Puma's ocean conservation efforts aimed at young children. His adventures will be featured in a children's book, available this fall that teaches youngsters what they can do in their daily lives to help protect marine resources. Additionally, Marmo will be the star of a comprehensive educational campaign that includes family events in port stop-overs, and online activities including practical tips, games, quizzes and more. Children can follow Marmo on his journey with the PUMA Ocean Racing team online.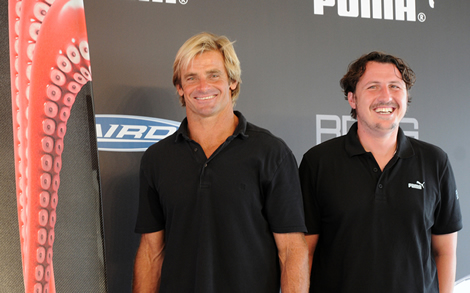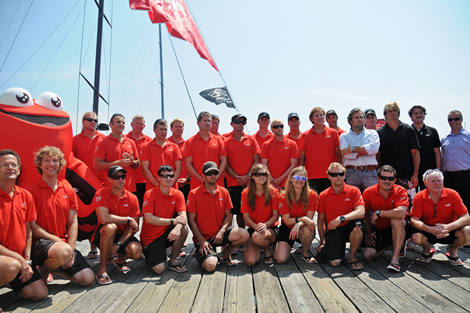 Sailing pics below by Dan Armstrong...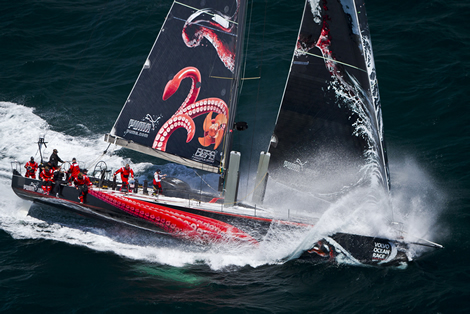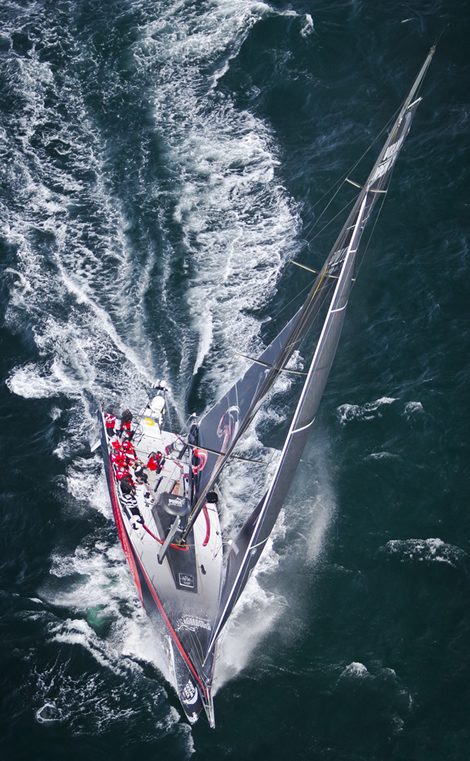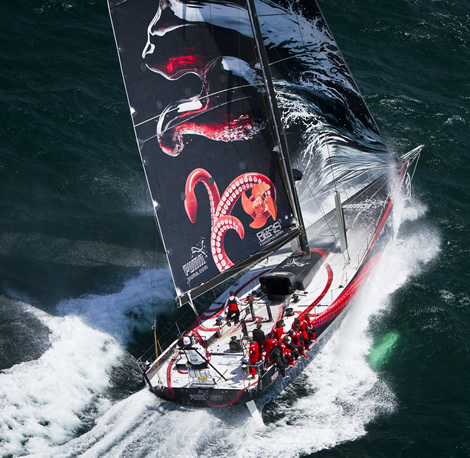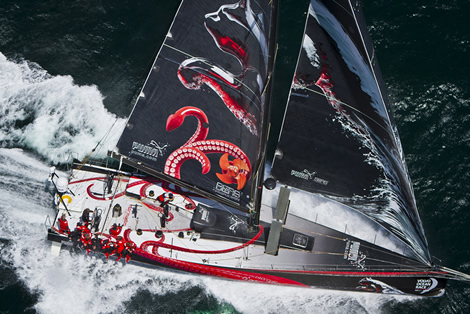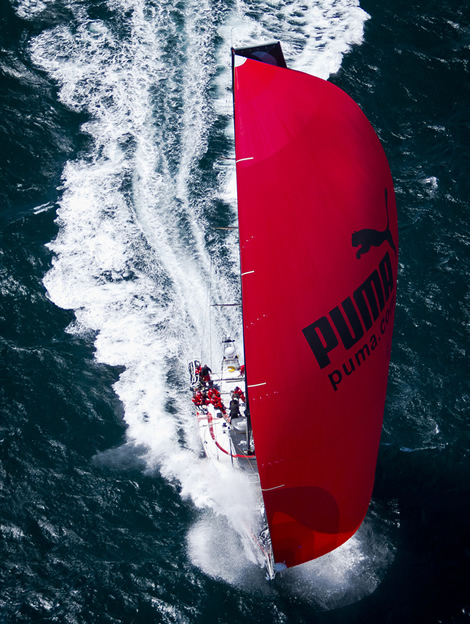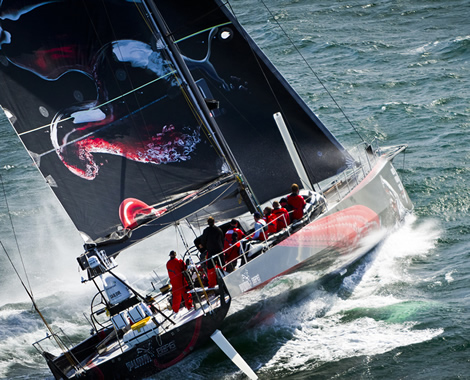 Back to top
Back to top