Cam Lewis joins SpeedDream
Cam Lewis, multiple circumnavigator, world champion dinghy sailor and America's Cup veteran, has joined the SpeedDream team as skipper.
Lewis is one of the world's renowned yachtsmen whose achievements range from two Finn Gold Cups and 505 World Championships to Big Boat racing and offshore multihull record setting. He was a key crewmember on board Dennis Connor's victorious Stars and Stripes catamaran when they decidedly beat the 90ft super-monohull from New Zealand during the 1988 America's Cup.
Lewis was the only American aboard Commodore Explorer, the catamaran that in 1993 was the first to break the 80 day around the world
record to claim the Trophée Jules Verne.
In The Race, non stop around the world in unrestricted multihulls that took place in 2001, Lewis' 110ft catamaran Team Adventure was arguably the fastest boat in the fleet and only serious damages pushed his team into third place.
Lewis is often considered a multihull sailor because his most spectacular victories happened aboard catamarans, but his talent is for making
any boat go fast.
"My mantra in life is to sail fast boats fast, in any waters, as often as possible," says Lewis. "As it happened multihulls have for decades dominated high performance ocean sailing but when I was first introduced to the SpeedDream project I instantly saw the huge potential of its design concept. For me, the SpeedDream challenge is not only an attempt to prove that monohulls can compete on an even
keel with multihulls. It is rather an alternative way of sailing faster, of pushing the boundaries of performance ever higher. Reaching 40 knots on a catamaran in the middle of the ocean was an intense and unforgettable experience. To sail at 40+ knots on a monohull would be
absolutely awesome. I simply cannot miss the chance to take part in this extraordinary adventure."
Lewis will play an active role in helping develop the practical aspects of SpeedDream working the designers and engineers to create
an on-deck and below-deck environment that is safe and practical for the crew in all conditions.
"The SpeedDream project is all about speed, innovation and going places as fast as possible and doing it in the most efficient way,
with minimal impact on the environment. I am thrilled to be named the captain of SpeedDream and will do all I can to help Vlad Murnikov
and his team to fulfill this fantastic dream."
The SpeedDream Team believes that Cam Lewis's racing skills, his abilities as team organizer and leader, his business expertise in putting
together various successful projects as well as his talent in handling media and publicity will greatly benefit our venture and bring it
eventually to a success.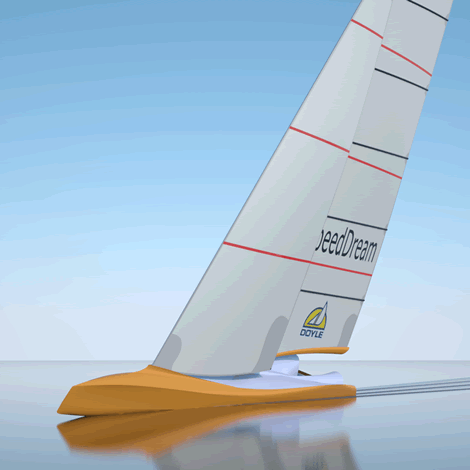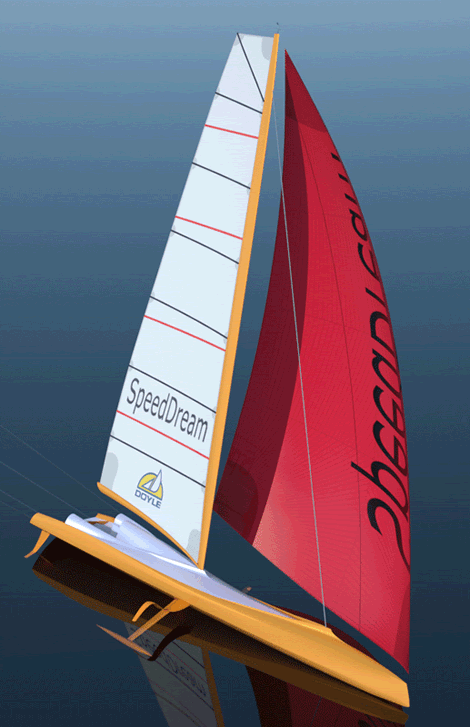 Back to top
Back to top