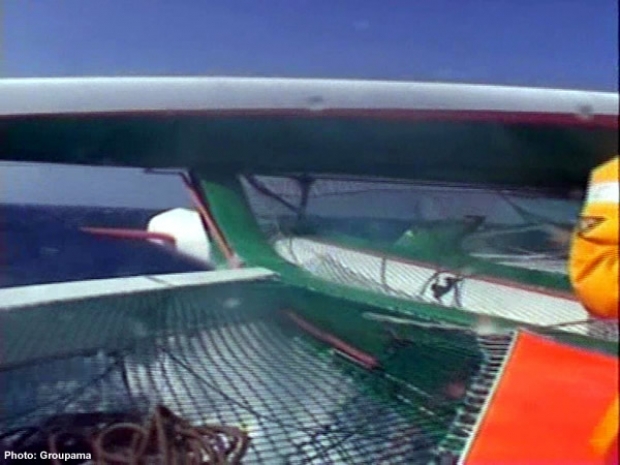 Video: Groupama's capsize
Thursday February 21st 2008, Author:
James Boyd
, Location: none selected
Following Monday's capsize of the maxi-trimaran
Groupama 3
conveniently close to New Zealand, so watch this incredible video taken from on board the upturned hull- scary carbon fibre carnage, causal Frenchman and their helicopter rescue by the Kiwi authorities.
See this video
here
.
NB: This video is formatted to play in Windows Media Player and is LARGE in size - therefore only suitable for those with a broadband connection. Mac users can now view .wmv files by downloading a suitable add on to Quicktime - we for example use Flip4Mac which works a treat. The only noticable difference is that while the clip will play out while downloading on a PC in Internet Explorer, on a Mac it must download first.
Back to top
Back to top