Early lead for Kuznetsov
Three races were sailed on opening day of the 2016 Melges 32 European Sailing Series with Russia's Pavel Kuznetsov aboard Tavatuy tied at the top of the leaderboard with International Melges 32 Class President Giangiacomo Serena di Lapigio on G-SPOT. Tavatuy leads overall on countback. Ahmet Eker's Eker from Turkey had a spectacular day to round out the podium positions only two points behind the lead duo.
After a brief postponement ashore, teams went racing with Kuznetsov taking the win wire-to-wire in race one, with Matteo Balestrero aboard La Spezia Sailing Team/Giogi and Serena di Lapigio chasing for second position, di Lapigio ultimately finishing second and Balestrero a well-deserved third.
In Race Two, Vincenzo Onorato's Mascalzone Latino made a huge comeback after an OCS in race one. With Kuznetsov on his heels, Onorato rounded the top mark in first and held the lead to take the win. Kuznetsov was second followed by Eker in third.
Despite an early advance by Valentin Zavadnikov on Synergy, the final race gave way to another winner - Germany's Fritz Homann on Wilma. Homann hammered a big win - his best performance in the fleet to date. He has been racing in the fleet for a little more than a year and today, his hard work paid off. Balestrero had another great result to finish second.
Fleet newcomer Lasse Petterson aboard the brand new Norwegian entry Pippa ended the race on a banner note in third.
Top five results
1 Pavel Kuznetsov, Tavatuy; 1-2-8 = 11
2 Giangiacomo Serena di Lapigio, G-SPOT; 2-4-5 = 11
3 Ahmet Eker, Eker; 6-3-4 = 13
4 Fritz Homann, Wilma; 9-5-1 = 15
5 Matteo Balestrero, La Spezia Sailing Team/Giogi; 3-10-2 = 15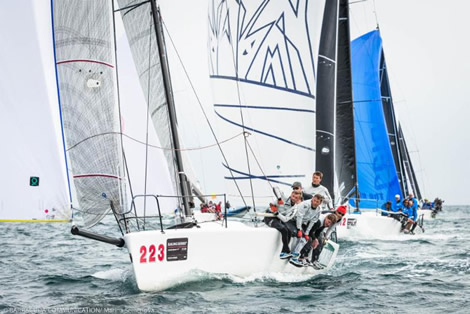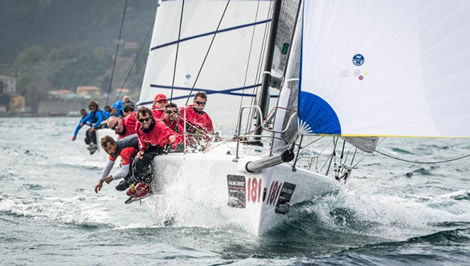 Back to top
Back to top