Cagliari confirmed
The Sardinian city of Cagliari will open the 2015–2016 America's Cup World Series, the regattas leading into the 35th America's Cup. The event will take place in the Gulf of Cagliari surrounding the island's capital over 4-7 June 2015.
The America's Cup World Series - Cagliari - Sardinia, is result of the collaboration between the Region of Sardinia, the City of Cagliari, the Port Authorities, the Navy and Luna Rossa, the Italian challenger for the 35th America's Cup, which has chosen Cagliari for its operations base.
All six teams entered in the 35th America's Cup - Oracle Team USA, Artemis Racing, Ben Ainslie Racing, Emirates Team New Zealand, Luna Rossa Challenge and Team France - will be present. The racing will be even more spectacular this year since the AC45 one-design catamarans have been modified to sail in full-foiling configuration.
The program entails an opening ceremony on Thursday, 4 June and one day of mandatory training on Friday, 5 June. There will be two races a day over the weekend with a prize-giving ceremony taking place on the last day.
The teams will sail in Cagliari from 31 May to familiarise themselves with the race course.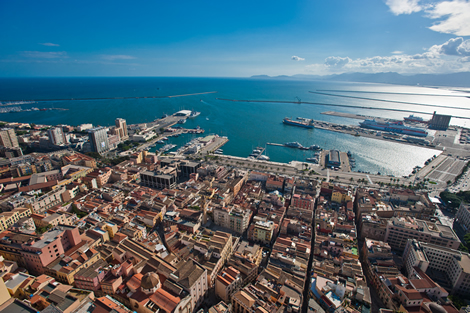 Back to top
Back to top