Two more bullets for Alberini
Carlo Alberini on Calvi Network strengthens his lead with an 11 point advantage J/70 European Championship. The former European 420 Junior Champion and current National champion on the Olympic 470, Simon Sivitz Kosuta, has been forced to pull out of the competition after suffering serious damage to his boat.
It was a beautiful day on Riva del Garda with sunshine and 12-18 knot wind with some incidents both technically and competitively on the water, including a series of protests which are still under discussion by the jury and serious damage suffered by the Italian boat, helmed by Kosuto who was hit head by Jacopo Carrain's Carpe Diem during the first race of the day. This was a real blow for Sivitz Kosuta, who had won a race on the first day and therefore was one of the frontrunners in the European J/70 Championship, which runs until Saturday at Fraglia Vela Riva.
After today's three races and the introduction of a discard, Spain's Hugo Rocha competing on Scugnizza has climbed into third place in the standings.
After six races Carlo Alberini on Calvi Network still leads. Today he enjoyed two more wins and a 14th which is his discard. Lying in second overall is Italian Alessio Marinelli on Uji, who had a better day posting a 4-3-1. In third place is Rocha on New Territories, who scored a 7-2-2 today, discarding a 20th.
Still in fourth place is Team Ceeref, while top Corinthian is Charlie Esse from Great Britain on Baby J, who has dropped to fifth in the overall standings. Second Corinthian is Andrea Magni while another Brit, David Atkinson on Jawbreaker, is third.
Full results here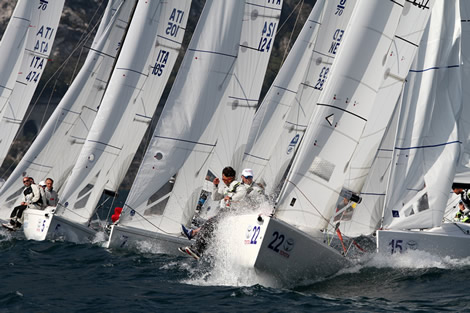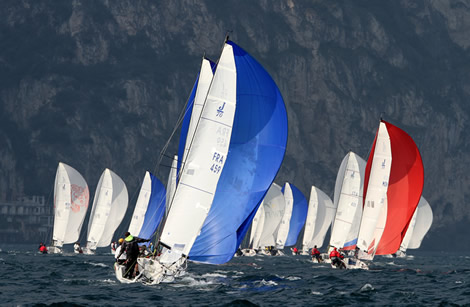 Back to top
Back to top