Grand Slam starts this weekend
Twenty-five boats are set to compete at the SB20's Hyeres Grand Slam this weekend representing seven countries; France, UK, Monaco, Germany, Italy, Russia and Lithuania.
The Grand Slam has attracted a high calibre of entries including Helena Lucas, gold medallist in the 2.4mR class at the London 2012 Paralympics. Jean-Baptiste Bernaz, the French representative in the Laser class at Beijing 2008 and London 2012 will compete at the Grand Slam fresh from his 5th place at the ISAF Sailing World Cup in Hyeres last week. Alexey Murashkin, Jerry Hill and John Pollard add further quality to the fleet.
Three days of racing are scheduled in Hyeres, where good breeze is forecast and temperatures will punch into the twenties. At the end of May, the Grand Slam moves on to Malcesine, Lake Garda, Italy before the four day Grand Slam finale at Aberdeen Asset Management Cowes Week.
The SB20 Grand Slam events are aimed at those in the class that enjoy sailing in beautiful places and enjoy a lively social scene. Each SB20 Grand Slam will have a winner in its own right and while sailors will be encouraged to take part in as many events as possible, there will not be an overall Grand Slam Champion.
In September 2013, Hyeres will play host to the SB20 Class World Championship.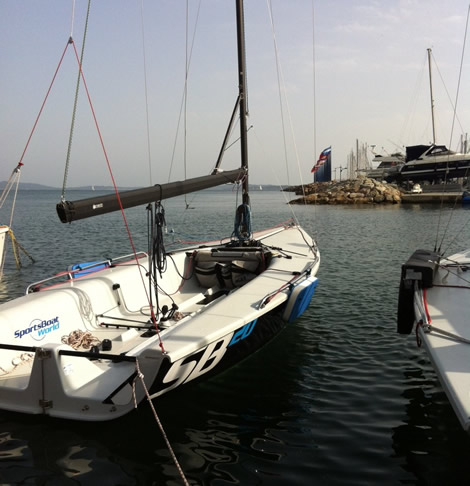 Back to top
Back to top