Two bullets for Indio
The Nespresso Cup is underway in Portofino and despite a light forecast, the Mediterranean weather delivered.
"Racing today was good weather-wise," said Nespresso Cup Race Ambassador Francesco de Angelis. "Sunny with a good breeze and we saw an interesting second race because there were some wind shifts which made it a bit more difficult."
In the Overall Division it was Indio that came out on top, winning both races despite the best efforts of Magic Carpet2 and Y3K to break their winning form: "We had good starts in both races, Y3K was ahead of us both times," said Indio's Miguel Costa. "It was very tight racing but we managed to pass them both times – the second one was pretty nice because we rolled them in a type of America's Cup style."
With tactician Philippe Presti and mast man Shannon Falcone, both veterans America's Cup campaigns, on board it is no surprise to see some America's Cup moves coming into play. "The tactician and the skipper both did a fantastic job. It is very even between us, Y3K and Magic Carpet2 - it's been like that all last year," concluded Costa. Less than three minutes separated these top three boats in the 1 hour, 40 minute opening race, and just 1 minute and 18 seconds in the second slightly shorter race.
In the Performance Division, which in essence allows the smaller and older yachts to remain competitive, it was a battle between the all-French team of Ryokan 2 and the all-Italian team of INTI. Lauro Buoro's team scored the first win before Philippe Ligier's crew bounced back.
Tomorrow is another day for Jochen Schüman, Nespresso Cup Race Ambassador and tactician on Magic Carpet2 who expects his talented crew to rally: "We have to have good starts then I think we stand a good chance as in both races today we managed to gain back a little. Everything is there we just need to make the right decisions at the start."
While Samantha Davies, reveled in her first-time on board a Wally Yacht, alongside Francesco de Angelis and Loick Peyron, it was a totally different experience to yesterday when leading Italian chef, Emanuele Scarello, prepared a gastronomical feast for the Ambassadors. Today the Nespresso Cup Ambassadors returned the favour by taking Emanuele Scarello sailing for the first time: "For me it was the first time on a Wally and the first time with Francesco and I hope today is not the last time! In the kitchen it is more simple no wind, no sea only the cook!" said Scarello.
Nespresso Cup Day 1 Results 6th May, 2011
Pstn / Boat Name / Race Results / Points
1st Indio 1-1 = 2 points
2nd Y3K 3-2 = 5 points
3rd Magic Carpet2 2-3 = 5 points
4th Dark Shardow (P) 4-4 = 8 points
5th Esense (P) DNS = 12 points
Performance Division Results After 2 Races – Provisional
Pstn / Boat Name / Race Results / Points
1st Ryokan 2 2-1 = 3 points
2nd Inti 1-2 = 3 points
3rd Dark Shadow 4-3 = 7 points
4th Kenora 3-4 = 7 points
5th Esense DNS = 12 points
List of Entries : Nespresso Cup 2011
Name / Owner / Length
Dark Shadow / André-Jacques Auberton-Hervè / 30.45m
Esense / Holding Montenegro / 43.70m
Kenora / Long Beach Ltd / 32.72m

Indio / Andrea Recordati / 30.50m
Inti / Lauro Buoro / 24.00m

Magic Carpet2 / Sir Lindsay Owen-Jones / 29.00m
Ryokan 2 / Philippe Ligier / 24.00m

Y3K / Claus-Peter Offen / 30.50m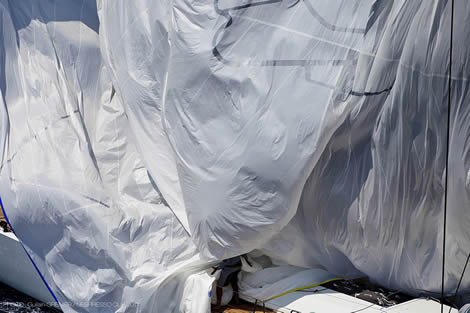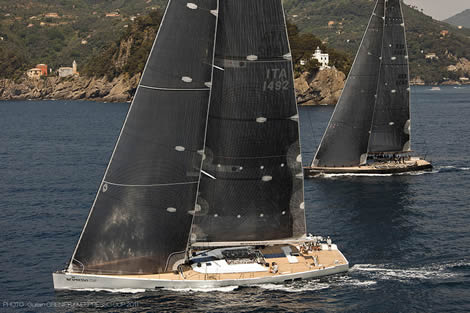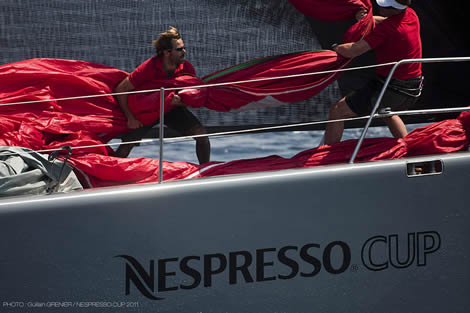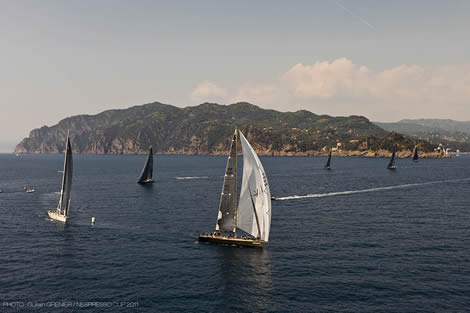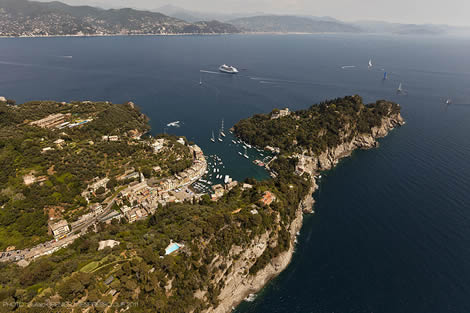 Back to top
Back to top