Catamaran cartwheels in China
During the second race of day three at the Extreme Sailing Series in Qingdao, China, The Wave, Muscat skippered by Torvar Mirsky suffered a dramatic capsize. In almost unprecedent conditions here in Qingdao, the wind has been blowing over 15 knots and gusting more.
The Wave, Muscat was racing downwind at speed, the crew gybed, the bows dug in and the Extreme 40 catamaran stood up on her bows before toppling over. The mast broke in two when it hit the water, the four crew were thrown into the water (a big drop). Both Kyle Langford and Torvar Mirsky hit the mast but British crewman David 'Freddie' Carr flew forward hitting the shroud and was taken to hospital. He has since been given the all clear. (See the full horror on video at the bottom of this page...)
The conditions here on Fushan Bay are some of the most challenging the 11-boat Extreme 40s have seen for a long while. In the first race of the day, a collision between The Wave, Muscat and Oman Air put them both out of the race, although Oman Air are back racing now.
Click on image below to enlarge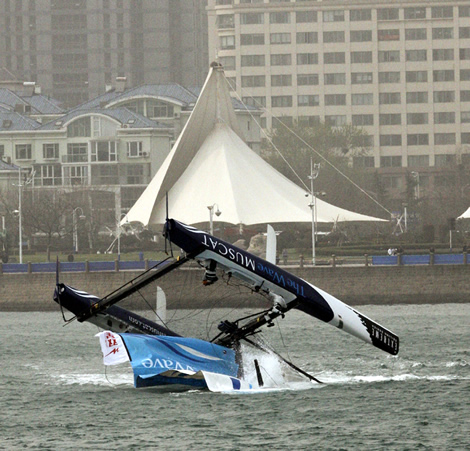 But the Wave Muscat was just setting the precident with Red Bull Sailing Team (AUT); Team GAC Pindar (GBR) and Oman Air (Oman) also taking a tumble in today's final race.
We've had breeze well over 15 knots combined with much stronger gusts making the fast and powerful Extreme 40s a handful even for these experienced professional crew. Emirates Team New Zealand stayed out of trouble and top the leaderboard ahead of Alinghi in 2nd and Red Bull Sailing Team in 3rd.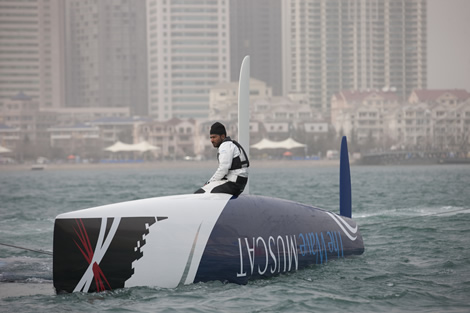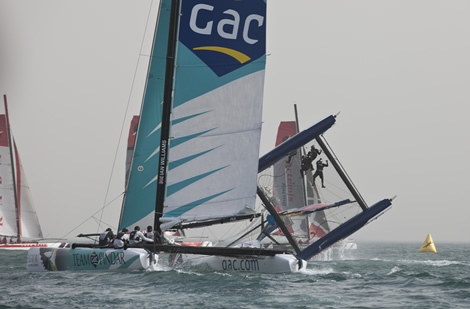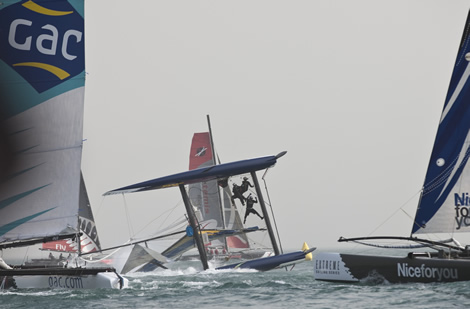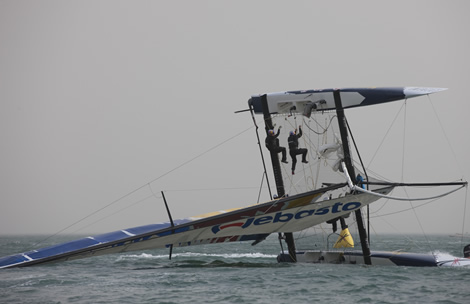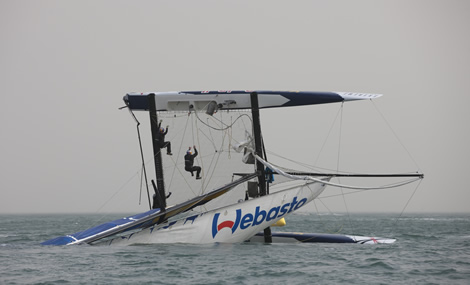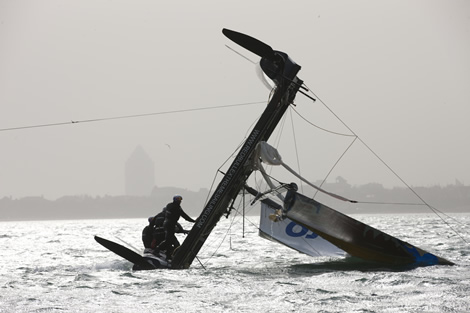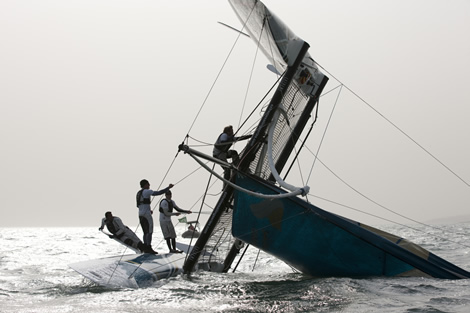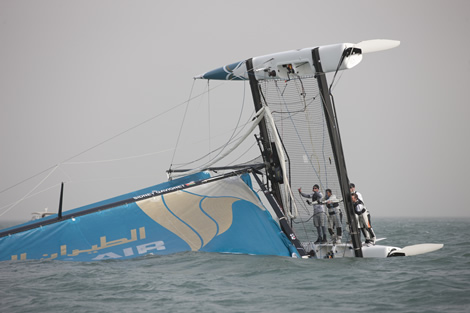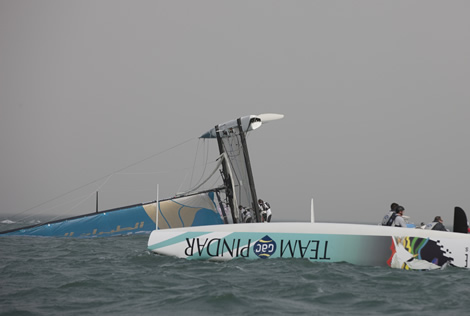 You need Flash Player 8 or higher to view video content with the Kit Digital Flash Player. Click here to download and install it.
Back to top
Back to top