All change in the Swan 45s
After an exhilarating day of racing yesterday, where the breeze reached close to 30 knots in the straits, conditions have turned inside out for the Rolex Swan 45 World Championship fleet racing off Porto Cervo today, and patience was the skill to have in spades.
With racing slated only for the Swan 45 fleet, as part of their Rolex Swan 45 World Championship, the nine-boat fleet was scheduled for a 12pm warning signal. Principal Race Officer Peter Craig and his race committee were on station and elected to postpone the start until 14.35 when the breeze steadied enough from the north-northeast at 7 knots to get the seventh race in the series off.
Vittorio Codecasa on Jeroboam Ca'Nova (ITA) scored a win in the only race today – windward/ leeward (1.5nm) twice around – with Tea Ekengren on Blue Nights (FIN) in 2nd, and defending World Champion Nico Poons on Charisma (NED) in 3rd.
Codecasa said: "Today was a short race but a complex one, especially at the start when the boats were all very close together, it was very technical and very interesting. We started well, although Charisma started better, and we rounded the top mark second. We were then able to choose the correct side of the course and came in first with a decent lead."
Poons recapped Charisma's race, "We had a good start, we were first at the upwind mark by a minute or more and Jeroboam was second. Then we wanted to cover our opponents, EarlyBird and Samantaga, so we gybed, but Jeroboam and Blue Nights had a little bit more wind and arrived in front of us, since the race committee also shortened the course (to 1.2nm) because of a lack of wind, and so we finished in third. The first top boats are very close to each other. Everything is completely open."
Hendrik Brandis on Earlybird (GER) is leading after seven races with 24.50 points; Charisma is 2nd with 26.0 points, and Samantaga-Duvel (BEL) is 3rd with 27.0 points.
Racing concludes tomorrow for the Rolex Swan 45 World Championship. Three races are planned. With eight or more races, a throw-out is allowed; however, the Islands Long Race cannot be excluded.
The Swan 45 concept was born shortly after Leonardo Ferragamo acquired the company in 1998. Enrico Chieffi, Nautor's Swan Commercial and Marketing Director, spearheaded the idea, he recalled: "This project was really built on passion. When I joined the company, I came from professional sailing and I was entering into a legend of sailing, which were the Swans. They had gone a little bit dated outside of the racing scene where they had belonged, if you think of Sayula II (Swan 65, winner of the first Whitbread Round the World Race) and other projects.
"So together with Leonardo, a very passionate sailor himself, we thought what is the project that could bring this brand back in the world of sailors, in the world of the guys who are really making sailing such a unique sport? The response was 'let's develop a one-design class'. But how can we merge such different things as one-design and Swan? The concept was very simple – one design is not made of the kind of boat you do, but on the concept that they are all identical, so why don't we make the first one-design Swan ever, a beautiful, perfect cruising yacht? It's possibly the most sportive one we've ever done. The dream was let's make something that when we will look at this in 20 years time, she will still be a beauty."
To date, 49 of the German Frers-designed, sporty racer/luxury cruisers have been built. The first boats were sailing in 2002 and there were four of them. The class continued to grow with 23 yachts at the 2008 Rolex Swan 45 World Championship; in between were World Championships in Capri, Key West, Cowes, and Porto Ercole.
The class is mostly concentrated in the Mediterranean, but now many yachts are migrating up north again and the strategy of the class for the future is being considered. The idea being put forward is to develop two class managements: one for north of Europe and one in the Med, totally coordinated, with one World Championship every two years, and one class event every year in each region.
The yacht is very successful in IRC, and has a very competitive rating – and Nautor has now developed a one-design IRC certificate. Swan 45s have raced competitively and successfully in many of the top ocean races in the world including Rolex Sydney Hobart Yacht Race (DSK Comifin, division winner 2006), and the Newport Bermuda Race (Alliance, class winner 2004).
The Swan 45 fleet has a diverse group of owners. The Belgian boat, Samantaga-Duvel, has been co-owned since 2005 by Philippe Moorgat and Patrick Van Henr, friends from Brussels. Moorgat, Vice Chairman of the Belgian brewer, Duvel-Moorgat, said: "Since the beginning, two owners, this is our philosophy, we like to sail together and that's the best way for us to do it well and have fun during racing. Our way is quite different than other boats; we are a team with only Belgian people on board, almost all are not professionals. The idea is to sail well and to have fun with the whole team together, and it works better and better, year after year. We share helming day after day, so each of us can have the same fun. Before we did it one event to one event, but the one who is waiting is a little bit disappointed."
Co-owner Patrick Van Henr said, "I personally love competition, when I was young I was a motorcycle racer and then a car racer. It's something else, but it's still competition and this type of level is the perfect level and we really enjoy it."
Racing continues for all classes tomorrow through Sunday. For the Swan 45s racing concludes tomorrow with a prize-giving for the Rolex Swan 45 World Championship after racing at the Rolex Crew Party. The prize-giving for the Rolex Swan Cup is Sunday 19 September, after racing on the Piazza Azzurra.
Following racing there will be post-race refreshments on the Piazza Azzurra, as well as glamorous social events throughout the week, including the Owners' Dinner hosted by Rolex and the Yacht Club Costa Smeralda tonight and Rolex Crew Party tomorrow, Saturday 18 September.
Provisional results:

Place, Boat, Nation, Skipper, Race 1-2-3, Total Points
Maxi - Class A
1) DSK Pioneer Investment (ITA), Danilo Salsi, 3-1-5, 9.0 points
2) EMMA (GER), Johann Killinger, 1-4-7, 12.0
3) MYSTERY, Amadoo Int.Corporation, 4-2-6, 12.0
Grand Prix - Class B
1) SILVEREN SWAEN (NED), P.H.J. Bakker, 2-1-1, 4.0 points
2) CLEM (ESP), Amanda Hartley, 1-3-4, 8.0
3) CRILIA (GER), Heinz-Gerd Stein, 3-2-5, 10.0
Classics - Class C
1) MONSOON JAGUAR (GBR), Peter Simon, 1-1-3, 5.0 points
2) SHIRLAF (ITA), Giuseppe Puttini, 2-2-1, 5.0
3) DREAM (ITA), Francesco Persio, 3-3-7, 13.0
Rolex Swan 45 World Championship (Class D)
1) EARLYBIRD (GER), Hendrik Brandis, 1-2-5-5-1-4.5-6, 24.5 points
2) CHARISMA (NED), Nico Poons, 3-4-1-1-5-9-3, 26.0


3) SAMANTAGA-DUVEL (BEL), Phillipe Moorgat/Patrick Van Henr, 6-3-3-3-4-3-5, 27.0
Swan 42 - Class E
1) KORA 4 (ITA), Enrico Scerni, 1-1-1-2-3, 8.0 points

2) CUOR DI LEONE (ITA), Leonardo Ferragamo, 4-4-2-1-1.5, 12.5
3) NATALIA (ROM), Kdf Energy Romania, 2-2-3-3-6, 16.0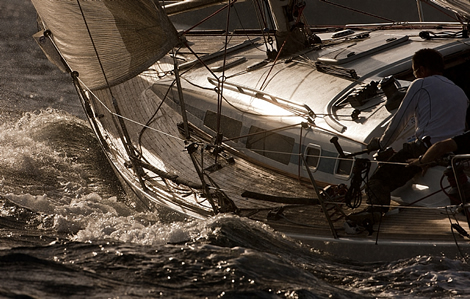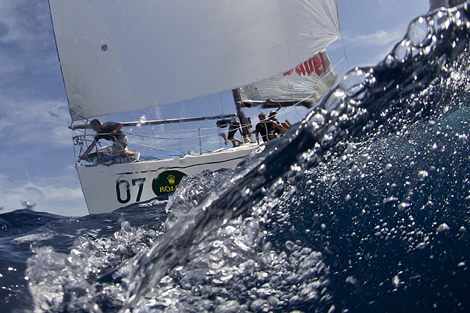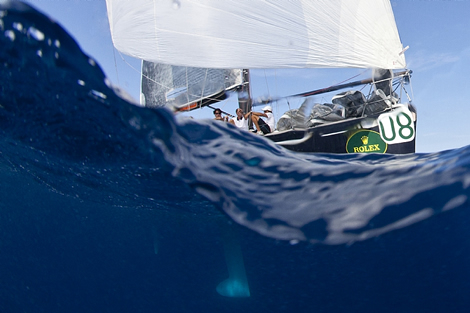 Back to top
Back to top