BMW Oracle Racing at the White House
The BMW Oracle Racing team celebrated their historic America's Cup win at the White House with President Barack Obama on Tuesday.
Led by team owner Larry Ellison (USA) and representing San Francisco's Golden Gate Yacht Club, BMW Oracle Racing won the America's Cup in February – the first time an American team has won the Cup in 18 years.
"We are enormously proud to bring the America's Cup back to the United States after a very long absence," Ellison said. "This team represents what can be achieved when talented people pursue their dreams with a single-minded sense of purpose. The America's Cup is the pinnacle of every sailor's ambition; now that we've won, we will focus equally hard on successfully defending the oldest trophy in international sport."
The America's Cup has been to the White House on one other occasion - President Reagan welcomed skipper Dennis Conner to 1600 Pennsylvania Avenue after his American team won the trophy back from Australia in 1987.
The visit to the White House marked the beginning of an East Coast tour for the BMW Oracle Racing team and the America's Cup.
On Wednesday, the team made an appearance on 'The Early Show' on CBS in New York City, before skipper Jimmy Spithill rang the opening bell of the NASDAQ exchange.
The tour continues on Thursday in Newport, Rhode Island, where the Cup will be on public display and the team will be featured at a Sail Newport luncheon and a special presentation for junior sailors at Fort Adams.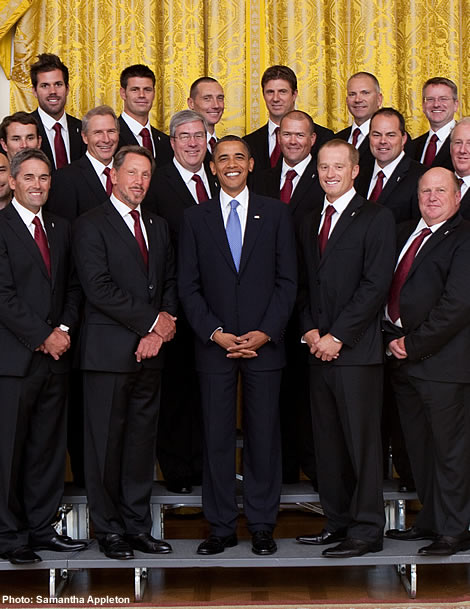 Other photos from Guilain Grenier/BMW Oracle Racing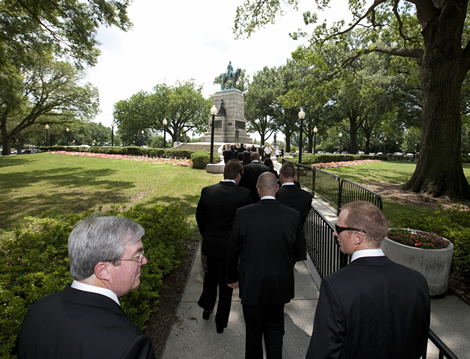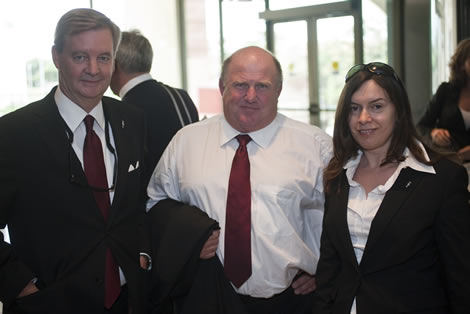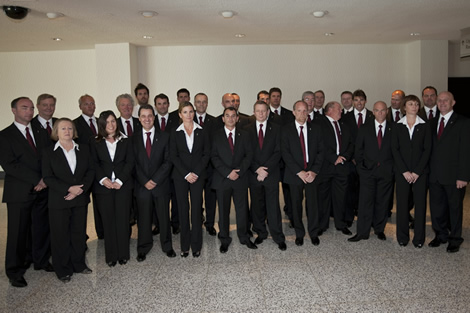 Back to top
Back to top