SailX relaunch
The online multi-player sailing game SailX has been re-launched today. In the virtual world sailors from many countries around the world are racing each other under the standard ISAF sailing rules.
The current SailX community, with various users of different sailing levels is encouraging sailing fans from around to globe to join them in the races and upcoming events. SailX is accessible from any computer or iPhone around the world and provides tactical game challenge for players, rather than a skill based game.
The website for SailX has completely been renewed with a fresh look, to enhance the user experience and comfort. Players can see their classification in the ranking and point system, because of the competition between sailors which is a big part of sailing. On a social part, they can join sailing groups, defined for classes, real clubs or sailing teams.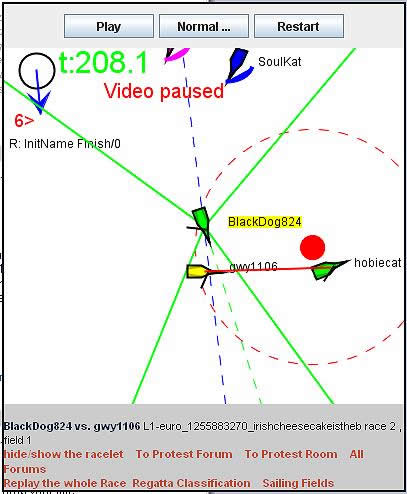 Virtual sailors can join several race formats like fleet racing, team racing and match racing. SailX supports various types of boats, each with it's own characteristics to emphasize the different aspects of racing techniques. A race course can be completed in about fifteen minutes, so the races are short, tactical and intense. Sailors will have to take wind effects, currents and strict sailing rules in effect. There is an automated rules system that provides instant rulings for each collision and a complete protest procedure with discussions and a dedicated committee. All races will be recorded for reviewing and protest analysis.
SailX will host many periodical events, there are regattas every day of the week and special regattas every month like nationals or team competitions. Are you the best tactical sailor?.
SailX is online here: http://www.sailx.com
Back to top
Back to top