Foiling Week
In what could be the coolest event of 2014, Foiling Week is to take place on Lake Garda in early July 2014.
According to the organisers, Foiling Week will be a grand gathering of foiling boats, their designers, builders and sailors.
As a prelude to event, there is the International Moth Eurocup and Italian Moth Championship over 4-6 July, being held out of Circolo Vela Torbole at the north end of the lake.
This will be followed over 7-9 July in the middle of the lake (where there is typically less wind) by a 'Forum', including course racing, speed trials, ideas exchange and new boats being unveiled, from foil-born kiteboards to bigger catamarans such as the soon-to-be-foiling GC32. The event will conclude with foiling catamaran racing over 10-12 July.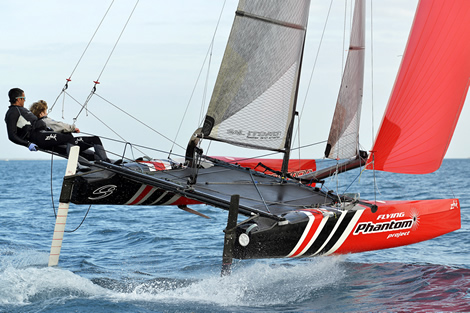 Among the craft likely to be taking part are the Moths, the new Foiling Phantom F18, the latest foil-born C-Class catmarans (like Groupama C and the Swiss Hydros Lombard Odier boats), the GC32s. It is sadly unlikely that an AC72 will make it...but maybe a foil-born AC45?
Speakers who have also shown interest in coming include:
- Mario Caponnetto – Wingsail Design and Head of CFD for Oracle Team USA
- Andrew McDougall – Designer and sailor Mach2 moths
- Jeremie Lagarrigue - project manager Hydros.ch C-Class catamarans and prototypes
- Andrew MacPherson – Chief of Operations GC32 catamarans
- Scott Babbage – President IMCA International Moth Class Association
- Mirco Babini – President IKA International Kitesurf Association
- Edoardo Bianchi – White Dragons
- Mitch Booth – Catamaran Olympic medalist
- Davide Tagliapietra – Sychickler Tagliapietra Yacht Engineering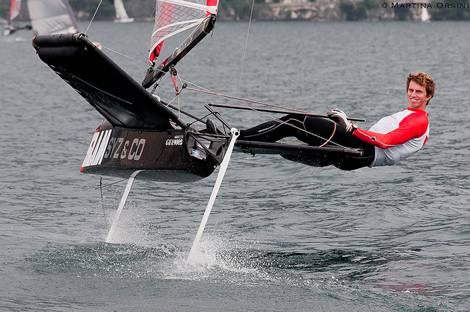 Back to top
Back to top