Game, set and match for Gemmell Sails
There was a tight finish to the 12ft skiff Interdominions, with the first three skiffs crossing the line within eight seconds.
Gemmell took it as well as the overall championship win, making it four in-a-row for Nick Press.
A fitting lumpy third rig for the last race and while the competition was strong, the arms were getting weak.
Another general recall started the day and Variety suffered under the black flag, despite their strong performance and a capsize around the last windward mark. The gate course was causing havoc for a few with Giddy Up blocking the way for a long while, but it was great for spectating as the boats could get in nice and close to the action.
A big thanks to the sponsors, Harsco Infrastructure, CG Composites, Zhik, PB Towage and as always Maerskline for container shipping. Our volunteers put in a monumental effort to ensure the event ran smoothly. The Matrix provided a great platform for spectators as well.
Check out the official photographs at VideoPicturePromotions. A video will be uploaded soon.
Overall Championship
1st: Gemmell Sails
2nd: Garde
3rd: C-Tech Performance
4th: C-Tech/Little Bus
5th: Frankenskiff
6th: Absolute CNC
7th: PB Towage
8th: As Good As It Gets
9th: Variety
10th: Barfoot and Thompson
11th: Harsco Infrastructure
12th: Squid
13th: Team Architecture
14th: Vantage Real Estate
15th: Skoll
16th: Allwood Sails
17th: Giddy Up
18th: Madonna
19th: www.skiff.org.au
20th: Hey Charger
21st: Gizmo
22nd: www.skiff.org.nz
23rd: KaRoshi
24th: CST Composites
25th: Challenge

Handicap:
1st: Madonna
2nd: Gizmo
3rd: Team Architecture

Veteran: Frankenskiff
Rookie Skipper: Brendan Matthews
Miners: AGAIG with Glenda, Benda and John Schultz displaying above average mining skills throughout the regatta.
Spinners: Bruno took it by a nose for his WWE skills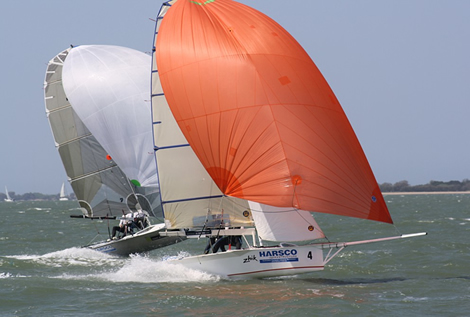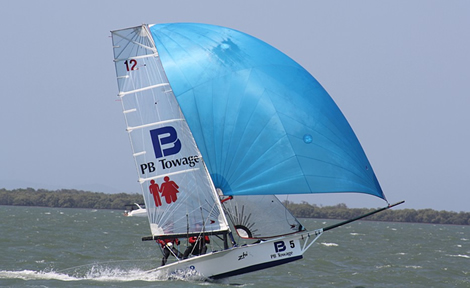 Back to top
Back to top