Outteridge and Bulari tied
On the penultimate day of racing, American Bora Gulari and the Australian Nathan Outteridge are tied for the lead in the Syz & Co Moth European Championship. The third position is also under fire: only two points separate Arnaud Psarofaghis, British World Champion Simon Payne and Australian Scott Babbage. Tomorrow three races are still to be sailed and there is still a long way to go...
Scott Babbage commented: "I adore sailing here under these conditions. I adore the lake's flat water and the wind shifts. It is changing and it is fun! " He explains: "I have been sailing Moths for 9 years. I had 8 different boats, the two first did not have foils yet. Adding a third dimension to sailing, the flying, is extraordinary! It is at the same time easier and more complicated. Easier downwind as the boat is easier to handle. More complicated, as it requires to think in three dimensions and reconsider all the adjustments. But it is so fantastic and the races here are really intense!"
Conditions were fantastic on the lake today allowing competitors to sail their boats at maximum speed regularly exceeding 25 knots. Lighter than yesterday (between 15 and 18 knots), but more regular, the Maloja wind continued.
Nathan Outteridge has been racing while listening to music! Which type of music? "Any. Preferably dance music, but also Metallica. Something that gives me energy and helps me concentrate! "
Among the 85 competitors at this regatta are four girls. One, Emma Aspington says: "It is really fantastic to sail here, even if it is difficult to compete with the boys in these windy conditions, because of our lighter weight! " The Swedish sailor continues: "However, I love the conditions on this lake, because it is not all about speed, but more about wind shifts, boat handling, and this is how we might try to gain meters over the boys."
Full results here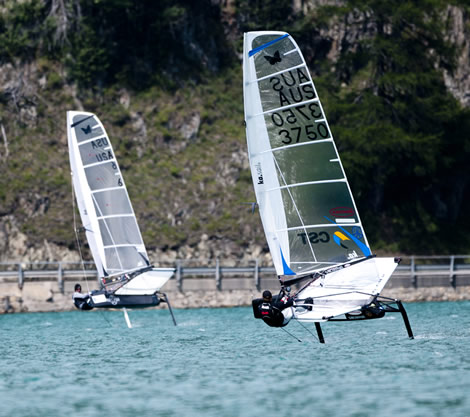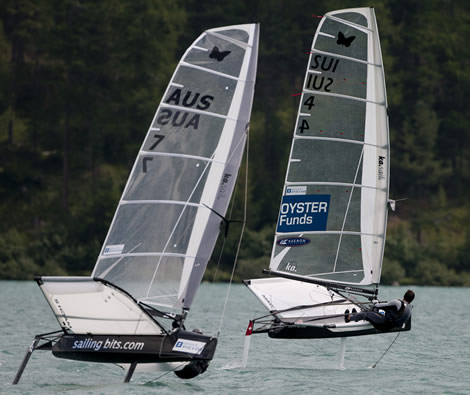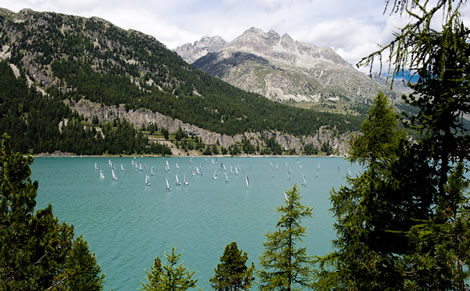 Back to top
Back to top