Win a Vendee Globe boat
Sailor and journalist Sébastien Destremau is entering the next Vendée Globe with the innovative FaceOcean project. The USP of the campaing is that after the race, one of his supporters will win his boat.
"As far as I know this is the first time such a big boat will be won. It is unheard of and very innovative," said David Brabis, CEO of the Vendée Globe.

For Destremau, who participated in five America's Cup campaigns, FaceOcean's goals are simple: create a human project and share it with thousands of fans, finish the solo non-stop round the world race and present the winner with the opportunity to take the helm in the 2020 Vendee Globe.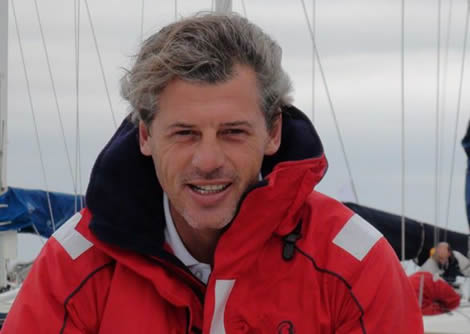 Thursday saw the beginning of a vast crowdfunding operation, especially with Virtual Regatta players (500,000 competitors from last Vendée Globe alone) with whom Destremau has developed a strong relationship over the years thanks to his daily video news updates.

"The Vendée Globe is the most popular game among our community ad it was obvious for us to support Sebastien in this adventure" said Philippe Guigné, Founder of VirtualRegatta.

The project changed gear with Destremau's recent purchase of the IMOCA 60 Explora-Gartmore. Currently located in South Africa, the Finot-Conq design, originally built for the 2000 Vendee Globe, is simple and very reliable. She has already competed four round the world voyages, including two Vendée Globes.

"To embark thousands of fans on this project, we are offering two levels of involvement," says Destremau. "The first level is to become a 'Fan' and it is completely free. A draw will be done and the lucky winner will be the new proud owner of my boat at the end of the Vendée Globe! Then the fans have the possibility to put their photo on the boat and become a 'Crew-member' for a financial contribution according to the size of the photo chosen (from 10 €). We have also developed a unique offer for sponsors interested in FaceOcean's concept."

The next step of this project is the return of the boat to France in the coming weeks, followed by a thorough technical preparation in Toulon with the aim of transforming the boat into a television studio. The boat will compete in a Transatlantic race in the spring and some public relations in the summer of 2016, prior to the start of the Vendee Glove proper on 6 November 2016.
Back to top
Back to top