One down, two to go
Just two weeks since Renaud Laplanche's Lending Club 2 set a new world sailing speed record across the English Channel between Cowes and Dinard, France, the maxi trimaran is now prominently berthed at the Newport Shipyard, awaiting her next challenge - the 635-nautical mile Newport to Bermuda course record. The current record, which has stood 15 years, is held by Steve Fossett who set a time of 38 hours, 35 minutes and 53 seconds – at an average speed of 16 knots – with his 125ft catamaran Playstation in 2000.
Laplanche has chartered the maxi-tri for the 2015 season with the goal of conquering three speed sailing records: Cowes-Dinard, Newport-Bermuda and the 2,215-nautical mile Transpac from Los Angeles to Honolulu. With one record under their belts, Laplanche and his co-skipper Ryan Breymaier hope to sail their former Groupama 3/Banque Populaire VII trimaran to a new Newport-Bermuda record significantly faster than the existing time.
The yacht will remain on standby in Newport while the crew observe the weather and wait for suitable conditions, ideally a moderate following breeze, and a manageable sea state will allow for top speed. As of now, the weather window looks favorable for a departure on 19 April.
Laplanche is no stranger to success – either on the water or off. A two-time French National Champion in the Laser class (1988, 1990), the now 45-year-old entrepreneur put an Olympic campaign behind him to focus on business and progressed from work as a securities lawyer to founding the software company TripleHop Technologies (acquired by Oracle in 2005), before founding Lending Club in 2006. It was while racing in the 2013 Transpac on John Sangmeister's 72ft trimaran, that Laplanche met Breymaier and discovered a shared passion for sailing and winning. In that race they were first to finish and took first place in the multihull division on the 72ft trimaran.
After the Newport-Bermuda record attempt, Lending Club 2 will head to New York for a week to share the sailing experience with Lending Club employees and guests, as well as with students from two New York-based maritime schools who hope to eventually make a career on the water.
In June the trimaran will arrive in San Francisco, corporate headquarters for Lending Club. A month is dedicated to sharing the sailing experience with employees and guests of the company, with early July reserved for sail training. In mid-July the crew will take the trimaran to Long Beach, CA, for their start in the Transpac Race on 18 July (date to be confirmed by the Organizing Authorities once entries have closed.) Here the intention is for Lending Club 2 to not only claim Transpac line honours but to set a Transpac course record and claim the outright sailing speed record across the Pacific to Hawaii.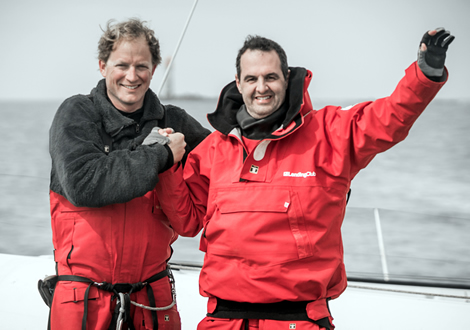 Back to top
Back to top