...and the rest
Following the arrival of the top three into Auckland, with victorious MAPFRE separated by just eight minutes from third placed Dongfeng Race Team, Team Alvimedica arrived just one hours and 19 minutes after the Franco-Chinese team at just before 2300 local time. There was then a two and a half hour wait for Team Brunel with Team SCA bringing up the rear in last place a further three hours later.
Team Alvimedica skipper Charlie Enright, 30, said it's become a game of inches: "Just before the finish, we were only 3.7 miles from Dongfeng (third place). We sailed a very consistent and complete leg, probably our best so far even though the final result doesn't reflect that. We just need to get a little faster."

With two New Zealanders on the crew – watch captain Ryan Houston and trimmer/helmsman Dave Swete - Team Alvimedica had a flotilla of Kiwi friends and family awaiting them as they sailed into the Hauraki Gulf.

For Houston, the homecoming was beyond his expectations: "I'm a bit overwhelmed really. To see all those boats out there was just amazing. There is something special about coming home."

This was a challenging leg with different conditions than Team Alvimedica had experienced in the race to date. "Leg Four was dominated by big decisions weighing risk versus reward. Brunel and SCA's early split was the biggest and boldest of the race thus far sending two boats away from the fleet in search of pressure and leverage," said Anderson Reggio, the team's navigation support.

"For Team Alvimedica this was surely a difficult moment on board as the routings said north was a winner, but the main competition was heading east. Do you stay with the boats you want to beat, or go with the boats against whom you have proven to be faster? It was a tough call and one that will surely be discussed by all teams as they debrief the leg in Auckland."

The final 1,000 miles were spent with Abu Dhabi, Dongfeng, and Mapfre exchanging blows as they pushed hard toward the New Zealand coastline. "Throughout it all, Team Alvimedica continued to make confident decisions in both tactics and sail selection. If not but for a few clouds when transitioning through the final trough, they too would have been amongst the leaders heading into the final light zone off the New Zealand coastline," Reggio said.

This was the toughest stage in terms of wind and weather conditions so far and will most certainly prove a good warm-up for the Southern Ocean to follow.

While Team Alvimedica was reeling the leaders in during the final few days into Auckland, the young crew took a slightly more westerly track down the Pacific towards Auckland. "It looks as if this leg all came down to a 100nm Coastal Classic Race in reverse as we worked our way down the NZ coastline on Saturday," said navigator Will Oxley.
Team Brunel at one point held a healthy 100 mile lead during leg four but chose the wrong side of the course at the park-up and subsequent re-start off Vanuatu. As a result the Dutch team came home a disappointing fifth now leaving them in third place overall but with a six poijnt deficit on the race leaders.
Bekking admitted: "We feel gutted, not only myself, but everybody on the team. We made one mistake – and we paid for it. We had some sickness on board, but that was no excuse."
As to Team SCA's performance, Annie Lush reflected on the leg: "It was tough, so we decided to take a dive to the north and we were kind of relieved to see someone [Team Brunel] follow us, so at least we had someone alongside us. That was pretty exciting for quite a while, it was going well but unfortunately we didn't quite take the right moment to cash in on all the gains we made and we ended up in less pressure than we had anticipated.
"I think we dropped the ball when we had a bad night - some clouds, which we didn't sail too well. As a result they gained some miles and I think that shows what this race is like. It is relentless, it is tough, and you let up for one minute and that's it – that's one design racing for you."
Sally Barkow added: "I think this leg was good in that we were always in touch with the group and every sked was something to think about, we were sometimes right there, sometimes had some catching up to do, but I definitely think that we have more to give and maybe we can start making some bigger leaps."
The team will spend the next few days resting before they start preparing for Leg Five from Auckland to Itajai, Brazil which, 6,776nm is the longest leg of the race. The leg begins on Sunday 15 March and is expected to arrive in Brazil on 5 April.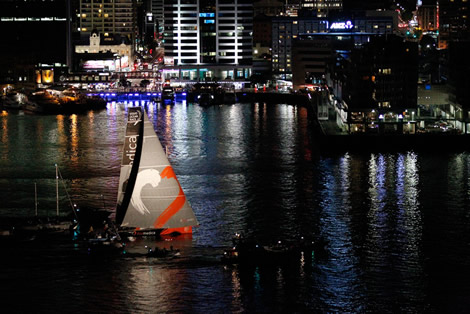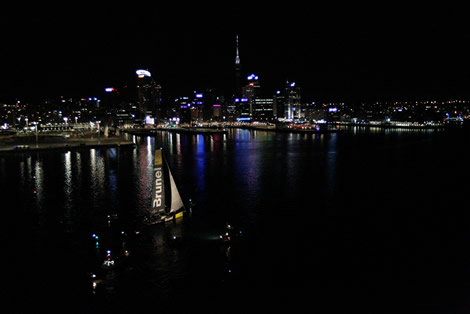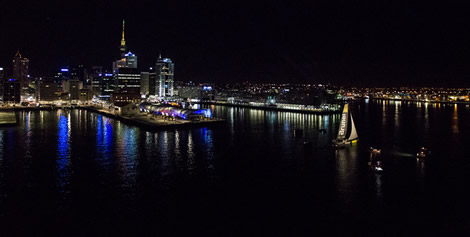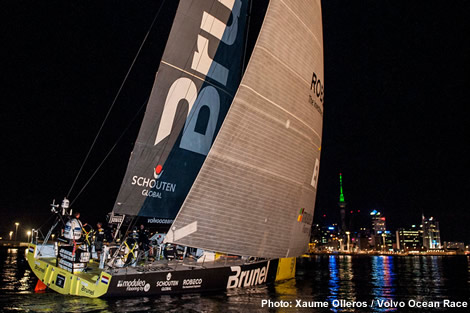 From Rick Tomlinson / Team SCA

Back to top
Back to top