New lease of life for Orange II
Bruno Peyron's former Jules Verne Trophy, transatlantic and 24 hour record holder, Orange II, has been sold to François Bich of the famous disposable pen, lighter and razor dynasty.
His father, Baron Marcel Bic was an obsessive challenger for the America's Cup, leading French campaigns in 1970, 1974, 1977 and 1980. His son François Bich began sailing on the family boat, an André Mauric design, following that with his personal sailing in the Ponant and 505 classes.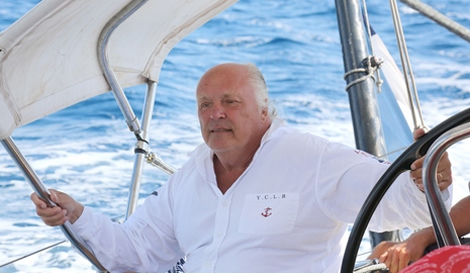 By 1965, François Bich was sailing on the 12m JI Sovereign, which is family used during the summer. He decided then to devote four years of his life to train for the America's Cup and joined Joinville Battalion for training. In 1970 and 1974, he took part in the America's Cup on board France in Newport.
Passionate about multihulls, from Hobit cats to Formula 40s, François Bich is one of the rare boat connoisseurs capable of giving a second life to such an extreme yacht as Orange II.
Designed by the Gilles Ollier Design Team and built by Multiplast in Vannes, the 118ft long catamaran under her new owner is to be transformed into a fast - read very fast - cruising yacht with a deck saloon to be added aft of her main crossbean while her ample hulls will befitted with six cabins - three double cabins for guests and three more for the sailing crew. Her new name will be Vitalia II.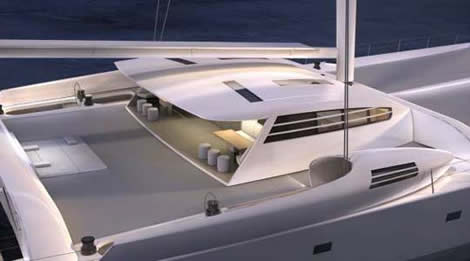 Yacht designers at Multiplast - Jack Michal, Franck Martin and Yann Penfornis - who were central to the original design of Orange II along with Gilles Ollier have now produced the plans for modifying Vitalia II. The aim is to transform this boat into a fast cruising boat without losing its racing DNA.
Despite the owner's best concerted efforts to sail under the flag of a French pavilion, regulatory and technical factors have meant that the boat's transformation can only take place under the more flexible British system.
Bruno Peyron who gave the boat such an impressive track record commented: "I'm proud of this story of conquest, proud of this boat that allowed me to win my third Trophée Jules Verne, proud of my friends with whom I've shared so many hours and magic nights around the world and I'm so delighted that François Bich and the Multiplast yard have the audacity and the vision to embark upon this extreme and ambitious refit. This refit probably signals a positive turning point for the cruising catamaran's evolution and...I love audacity!"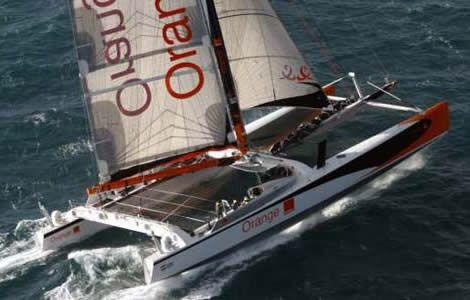 Back to top
Back to top