Hilary Lister completes passage from India
British quadriplegic sailor Hilary Lister, 42, and Omani Nashwa Al Kindi, 32 have completed a passage from Mumbai, India to Muscat, Oman aboard a 28ft Dragonfly trimaran. A huge gathering turned out to honour their achievement.
The 850-nautical mile journey across the Indian Ocean started from Mumbai, India on Tuesday 11 March and took nine days to complete. The course generally took them upwind with winds reaching no more than 10-15 knots. They did however, encounter a 36-hour stop to refuel and carry out a repair to the Code Zero sail, which delayed their overall finish time.
Lister, who suffers from a degenerative disease – Reflex Sympathetic Dystrophy – and who is paralysed from the neck down, can now add this to her impressive solo round Britain disabled record she set in 2009.
Lister commented: "I am delighted to have set this record with Nashwa. It was a truly amazing journey, particularly the arrival into Oman. More than anything, however, this trip has highlighted that longer offshore legs are a lot easier for me than shorter legs where I am constantly getting on and off the boat."
The team, powered by Oman Sail and sponsored by Mistal and United Engineering Services, with support from Oman Air, GAC Pindar, Harken, Ocean Safety and Raymarine, were sailing a specially adapted Dragonfly, incorporating a unique sip and puff sailing system that sends signals to a device using air pressure. By inhaling or exhaling into a straw Lister is able to steer, trim sails and navigate.
Lister continued: "Thanks to Roger Crabtree's simple 'plug and play' sip and puff system, I think we proved that a long distance oceanic passage is highly achievable. This particular creation means I can transfer it from one boat to another, which has inspired me to think about future challenges. In the short term, however, it will be a case of trying to help other people with similar difficulties to me, get on the water by making this system available."
Commenting on the highlight of the voyage, Lister said it has to be the phosphorescence: "Being on the ocean at night was simply sensational. I will never forget the amount of phosphorescence.
"The funniest moment I had was when a flying fish hit me slap, bang in the middle of the face. It was a hilarious moment, and we still laugh about it now. As well as the serious sailing, we had a lot of fun."
Lister's teammate, Al Kindi believes that becoming the first Arab female to set a new sailing record will hopefully inspire other women to follow their dreams. Al Kindi, who is a dinghy sailing instructor at Oman Sail, only started sailing in 2011 but instantly adopted the sport. In a short period of time she was recognised as the 'Coach of the Year' in Oman Sail's Sailor of the Year Awards 2013, and presented with the ISAF President Development Award 2013 for outstanding achievement.
As she stepped ashore she said: "I am very happy and proud to achieve this goal. It was always my dream to sail offshore in a big boat. I am sure, and I hope that what we have done will be an inspiration for Omani and non-Omani women to go for their dreams and goals. For me personally, it has strengthened my ultimate goal, which is to sail solo around the world one day."
Commenting on the trip's most memorable moments, Al Kindi said: "I will always remember the chats I had with Hilary on deck at night. She is a good, experienced sailor and she taught me a lot and she is my biggest inspiration."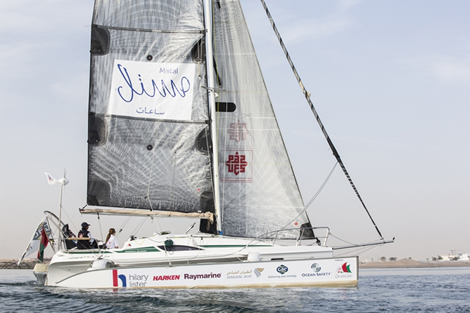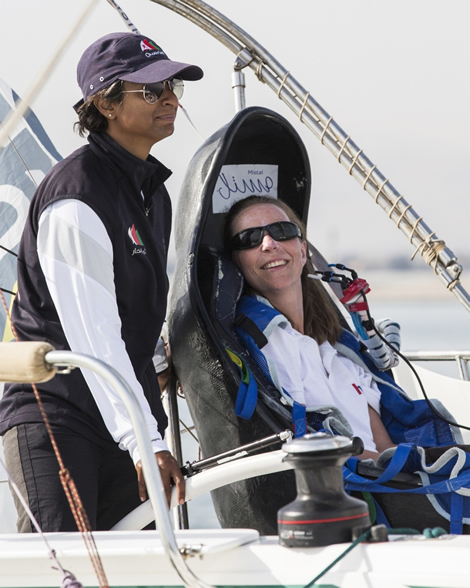 Back to top
Back to top