Puma leads charge to Galway
Monday July 2nd 2012, Author:
James Boyd
, Location: none selected
As we go into the final night at sea in this Volvo Ocean Race so Puma is leading the charge towards Galway. At 1704 GMT Ken Read's team had just 74 miles left to sail and was making 13 knots followed by Camper, Telefonica and Groupama all roughly 2km apart.
Puma led the six strong fleet around the iconic Fastnet Rock at 1031 UTC with just six minutes separating the top four.
"The motivation is still there," said Puma bowman Casey Smith. "We're racing hard, we've got all the boats around us, and we're not going to let them get past."
"No one is giving an inch,'' Camper navigator Will Oxley. "This leg and this Volvo race is going to come down to the wire."
Fourth place into Galway would be enough to give Groupama overall victory in this Volvo Ocean Race, and barring a disaster this is looking like something they will achieve comfortably as on board Abu Dhabi Ocean Racing they have issues. "We normally struggle a bit, but now we're struggling a lot,'' reported skipper Ian Walker. "I suspect we've got some damage to our keel, but there's no way to find out till Galway."
The UAE boat remains just a small distance ahead of Mike Sanderson's Sanya.
While the leg from here is fairly processional ETAs of the first arrivals are now stretching into the early hours of tomorrow as the southwesterly winds are getting lighter thanks to a shallow depression just off the west coast of Ireland that is shifting east. This is forecast to cause the wind is back into the south this evening.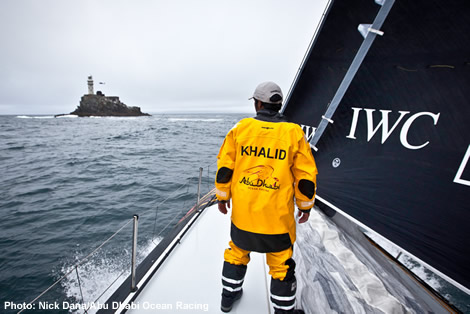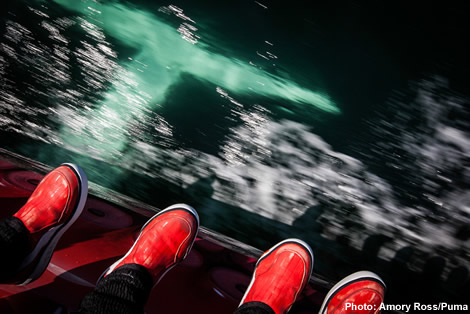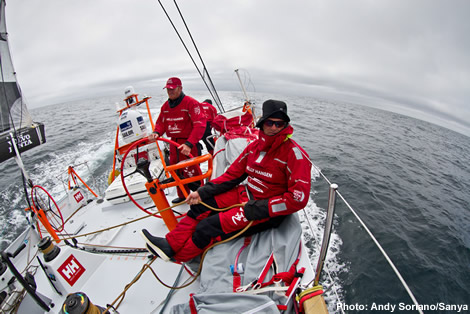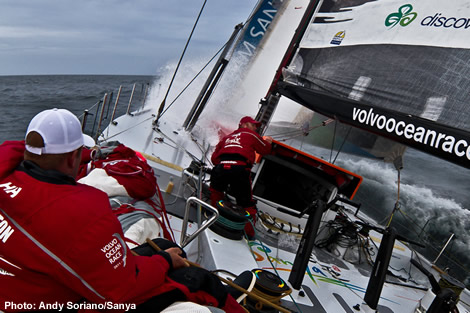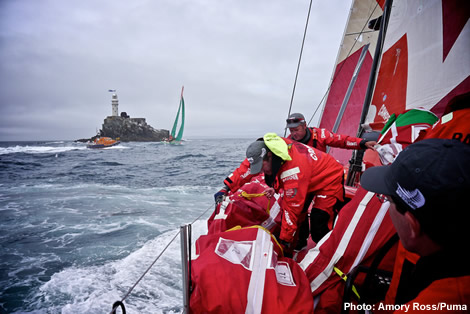 Back to top
Back to top