Dramatic departure
Low cloud enveloped Antigua and a massive squall caused a torrential down pour marked the start of the fourth RORC Caribbean 600. With the wind gusting up to 20 knots, the crew were scrambling for wet weather gear. The conditions caused some hair-raising action under the cliffs of Fort Charlotte outside English Harbour. However, once the squall had passed bright sunshine lit up the race course.

First to start were the multihulls. Olivier Vigoureux's 63ft trimaran Paradox got the best start, but by contrast Michael Butterfield's Super Rose had a very conservative beginning to their adventure. Super Rose's crew is made up of the Butterfield family and friends and their single goal is to enjoy a marvellous race round 11 Caribbean Islands.

Ten minutes later Classes One, Two, Three and the Class40s were away with Ross Applebey's Scarlet Oyster having a good start. However, Northern Child was seen to return after missing the Outer Distance Mark at the start. Bernie Evan-Wong's Mumm 36 High Tension showed great local knowledge by getting inshore right under the cliffs of Fort Charlotte. High Tension has one of the lowest handicaps of the fleet and may well benefit from increased wind forecast later this week.
In Class One the two Swans, Amanda Hartley's Swan 56 Clem and Colin Buffin's Swan 62 Uxorious IV enjoyed a very competitive start. No doubt these two Swans will enjoy a close battle. Clem won her class in the 2009 Rolex Fastnet Race and Uxorious IV won last year's highly competitive St Malo Race.

With 16 competitive yachts in Class Zero, fireworks at the start were always going to be a possibility and the crowd of spectators at Shirley Heights were not disappointed. Niklas Zennström's JV72 Rán nailed the line with precision to the right hand side of the course. Meanwhile, Mike Cotter's RP78 Whisper gained a lift on the left hand side. As Rán hardened up, Whisper tacked for depth and the two Mini Maxis had an extremely close encounter. Sergey Borodinov's 90ft supermaxi Med Spirit went for a very late sail change and was bare headed just four minutes before the start. The team work on board was frantic as the crew affected an efficient sail change.

Among the Class 40s, Tim Fetsch's Icarus Racing got a great start midway through the line, but 20 miles from Barbuda were overhauled by Peter Harding and Hannah Jenner onboard 40 Degrees.

The last start of the day was for the five yachts competing in the RORC Caribbean 600 that are 100ft and over. The most impressive spectacle were the 180ft Adela and the 154ft Windrose as they went toe-to-toe. The two giant schooners were locked in a battle for the line. Windrose managed to hold their lane to windward of Adela to win the start, but Adela's waterline length advantage came into play to overhaul their grand competition. Peter Harrison's ketch Sojana also got off to a fine start.

RORC member John Burnie called in from the rail of Peter Harrison's yacht: "We had a great tussle with Gerhard Andlinger's P2 during the prestart, all gentlemanly stuff, but we managed to manoeuvre well and hit the line with pace, maybe just half a boat length shy, however P2 is 125ft long and got a great head of speed upwind. Hetairos went right in under Shirley Heights and stayed in past Indian Creek, we heard them radio P2 to call for water as they tacked out. Howeveer P2 maintained their course and passed well ahead of Hetairos. At Green Island, P2 was the first monohull but I believe Hetairos will catch them as they bear away after Green Island but the sloop rig on P2, is very efficient upwind. On Sojana we have managed to get through a light patch of wind just before Green Island but looking up the track, it looks like the wind is freshening."

The Royal Armoured Corp were late on parade, nearly half an hour late for the race. Their First 40.7 Spirit of Venus was not seen to come to the starting area. However, just as the fabulous five yachts over 100ft began to get up to full speed, the Beneteau, charged out of Falmouth Harbour with the throttle fully down. A mighty squall had ripped their mainsail, but quick thinking Ondeck charter skipper, Chris Jackson came to their aid, ribbing out a replacement. Spirit of Venus started the race with just minutes to spare before being counted out. Spirit of Venus then performed the required 720° turning penalty and sped off to start the RORC Caribbean 600. The team aboard Spirit of Venus are all serving members of the 2nd Royal Tank Regiment returning from Afghanistan, perhaps their military training has enabled them to stay in the RORC Caribbean 600 race.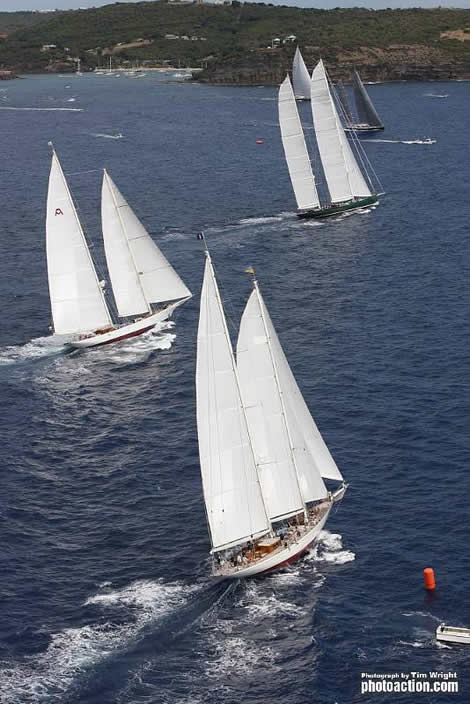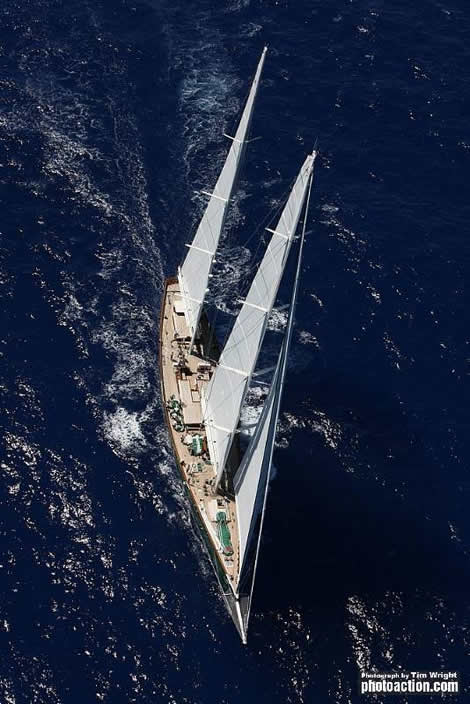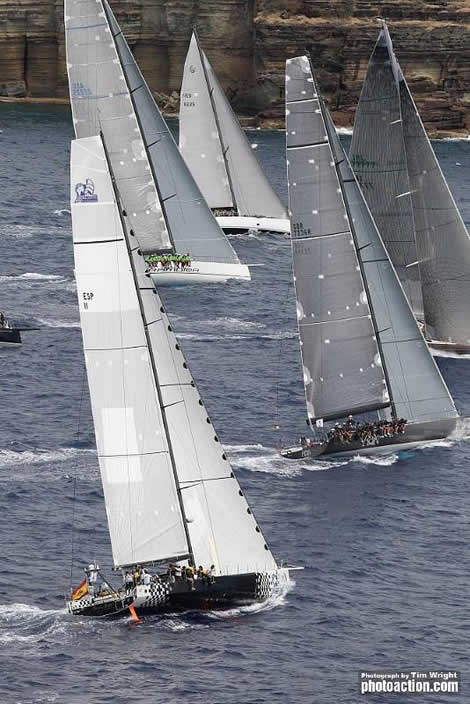 Back to top
Back to top