Courrier Dunkerque again
Upwind from start to finish, the second and longest leg of Sailing Arabia–The Tour was as mentally exhausting as it was physically demanding for crews in the nine-strong race fleet, who arrived at the Abu Dhabi Sailing and Yacht Club during the early hours of this morning.
Once again it was the French-skippered yachts that proved their experience in the Farr 30 class and led the fleet out from the start. First leg winner Daniel Souben's French crew onboard Courrier Dunkerque arrived at the first of three 'gates' in pole position, ahead of countrymen Cedric Pouligny's all Omani team on Team BAE Systems and Bertrand Pace on Team Commercialbank (Qatar) – the three French skippers that were ultimately to claim the podium positions in leg two respectively.
Unlike the relatively easy first downhill run from Manama, Bahrain to Doha Qatar, the second and longest leg of the tour to Abu Dhabi was a test of stamina and resilience in what Race Director Jean-Michel Gaudon described as a very tough race: "Conditions were difficult with light to moderate headwinds for the entire 160-mile leg and navigating around oil rigs, restricted no-sail zones and dense shipping in the Strait of Hormuz was tricky and complicated. It is a credit to the skippers and crews that the entire fleet arrived safely in Abu Dhabi in darkness after 36 hours at sea and there are some very tired sailors."
Sailed in mostly light northerly winds, little separated the first to last placed boats over the first 12 hours of racing, but as night fell and the breeze freshened from eight to 14 knots, Souben's Courrier Dunkerque continued to stretch their lead, eventually winning the leg by 42 minutes over Team BAE Systems with Team Commercialbank 18 minutes further back for third.
Despite being OCS at start time and having to go back, the UK's Dee Caffari and her Al Thuraya BankMuscat crew fought hard to regain control, and by the mid-afternoon on day two they were in a battle for third place with Team Commercialbank and Team Renaissance. Dee explained: "We made it difficult for ourselves! We had some problems at the start and then found ourselves trapped in some weed and it took a couple of hours before we got rid of it so we cost ourselves really badly. We fought our way back, and actually got in front of Team Commercialbank at one point much to the French's dismay!
"But we made a mistake in the last nine mile stretch to the finish and we lost ground to Team Commercialbank, then the next thing we knew Team Renaissance was right behind us! We had to work really hard right to the line but it was brilliant and the girls, again, did a fantastic job. We are one place forward further – if we keep up at this rate we will be winning in Muscat!"
Less than three minutes separated boats three to five on the finish line, with Team Commericalbank eventually just taking third place from the women, who finished just 47 seconds ahead of Team Renaissance.
The Omani skipper Ahmed Al Mamari on Team Renaissance, commented on his crew's performance: "It was a tough leg and all the team did a great job. We are pretty tired after that but we are feeling great. We were fighting right to the finish line for the third place. We are now looking to the next leg, and are aiming for at least a top five finish again."
Team Bahrain first-time skipper, Bahraini national Qassim Abdul Razaq sailed a good race with his Arabian crew to come home seventh ahead of Team Muscat 2012 skippered by Omani Mohsin Al Busaldi.
The UAE-flagged entry Team Ras Al Khaimah skippered by John Curran, largely crewed by first-time sailors, rounded out the placings in ninth, finishing at 3,28.25 am, less than two minutes before the 3.30am time limit.
Curran commented after the race that to finish a 36-hour race within four hours of second place was a great result and testament to the determination of his crew who put in a worthy performance: "When we consider the crew came together less than a week before the race and half hadn't sailed before it's an encouraging result given it was a very tough and long race."
The official prizegiving for the leg will take place at the Abu Dhabi Sailing and Yacht Club tomorrow, after a series of short in-port races for the teams within the confines of the Abu Dhabi corniche.
The next leg, which will see the teams embark on the 232km journey along the UAE coastline to Ras Al Khaimah, is due to start at 1000 hours local time on Sunday 19 February. The fleet will then head into Omani waters for the final three stops – Musandam, Mussanah and the final port in Oman's capital, Muscat.
Race Positions Leg Two. Team/Country/Finish time
1. Courrier Dunkerque France 22.58.50
2. Team BAE Systems Oman 23.40.27
3. Team Commercialbank Qatar 23.58.17
4. Al Thuraya BankMuscat Oman 23.59.38
5. Team Renaissance Oman 00.00.25
6. Team Kingdom of Saudi Arabia Saudi Arabia 00.57.59
7. Team Bahrain Bahrain 02.58.02
8. Team Muscat 2012 Oman 03.22.30
9. Team Ras Al Khaimah UAE 03.28.25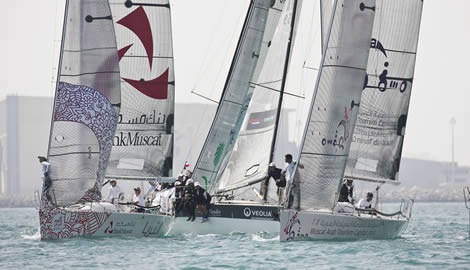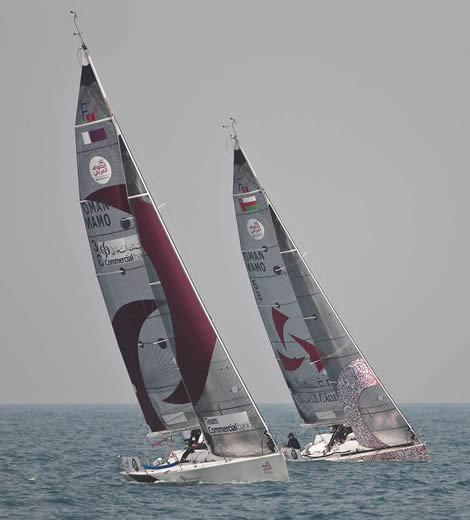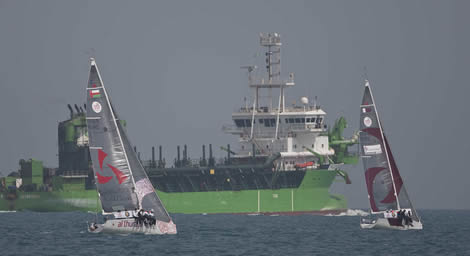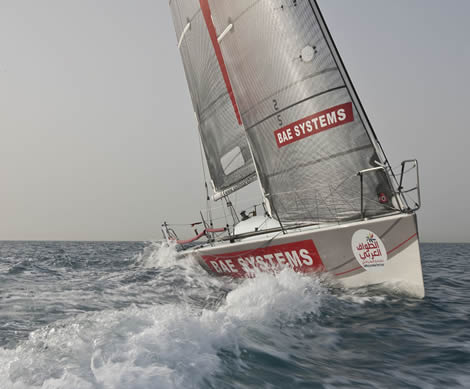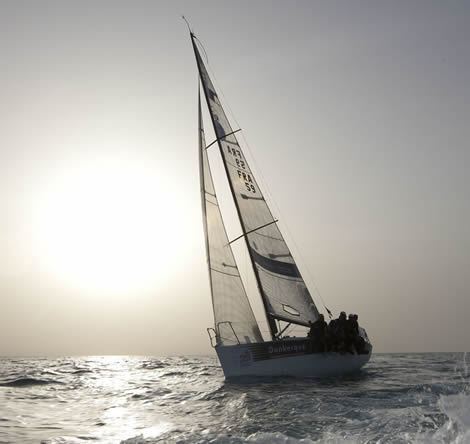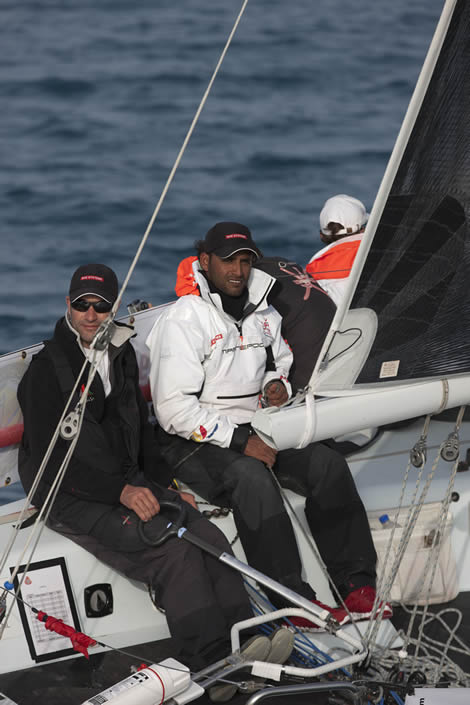 Back to top
Back to top