Audio from the Rolex Fastnet Race British multihull sailors
Banque Populaire was first home in the Rolex Fastnet Race and among her French and Swiss crew is none other than Britain's top offshore multihull sailor Brian Thompson who discusses his record breaking ride on the monster Loick Peyron-skippered 40m long trimaran here.
Slightly more green around the gills when it comes to crewing on large racing multihulls capable of sailing at 30+ knots was British solo circumnavigator Dee Caffari, who hitched a ride on the new MOD70 Race for Water with a crack crew of ex-ORMA 60 skippers including Steve Ravussin and former Banque Populaire skipper Pascal Bidegorry. Dee quite rightly thinks that it is time that there was a GBR MOD70. We understand two more teams are to be announced imminently.
Listen to our interview with Dee here.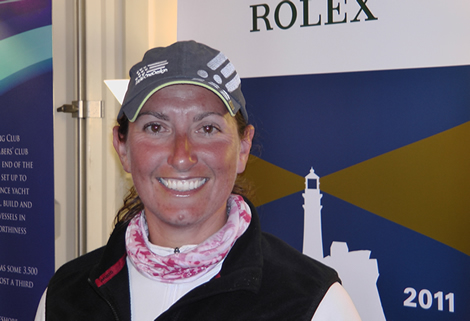 Back to top
Back to top