Phaedo media team assist in rescue of Rambler crew
While Team Phaedo's media team were preparing for the Gunboat catamaran's arrival at the Fastnet Rock, there was a call from the Irish Coastguard, for all ships in the area to be on standby.
Being the only boat that had braved the weather and high seas for the ultimate photograph of ones yacht at The Rock, the team immediately abandoned project and called in to help.
All crew on the up-turned hull of Rambler were fine and well, but five crew had drifted off from the upturned hull and were no longer in sight.
The team searched the area were they had received a personal EBIRB transmission from and miraculously found the missing five crew after they had been in the water for 3 hours...
The team pulled aboard their dive vessel Rambler's owner George David and four of his crew members who had all been strapped together, cold, but healthy, happy, safe, and well.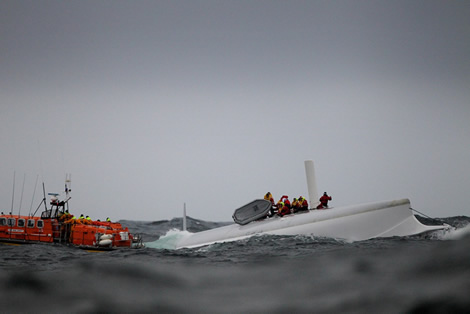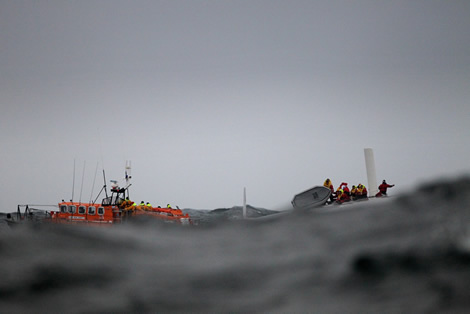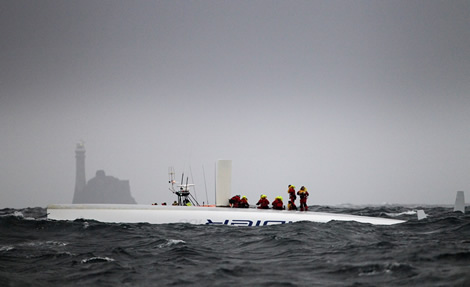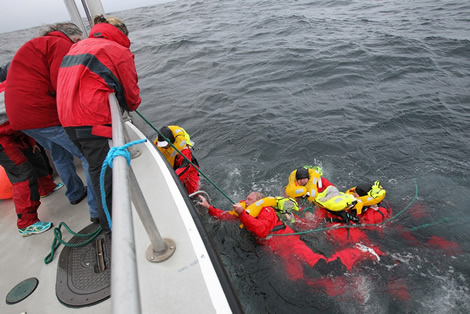 Back to top
Back to top