Line honours contenders
Sunday, 3 July at 1350 EDT, will see the third and final start for the Transatlantic Race 2011. The six fastest yachts in the race from Newport to the Lizard will then set off across the Atlantic Ocean.
The maxi-boat dust-up we have seen throughout this season is set to continue between Rambler 100 and ICAP Leopard, sailed by George David and Clarke Murphy respectively. One of these line-honours favourites is likely to claim the Cape May Trophy, which newspaper publisher James Gordon Bennett, winner of the New York Yacht Club's first-ever Transatlantic Race in 1866 - presented to his club in 1872.
George David, skipper of Rambler 100, explained that his maxi yacht is a very complicated machine, and it takes a very high level of skill to sail it: "It has been a lot of fun to take a boat like this and modify it to improve it. One of the biggest changes was to the sail plan. The forestay is now out on a bowsprit, which has increased the foot of the headsails by over four feet making the headsails 30% larger. The mainsail was reduced in size and these changes have allowed us to rebalance the boat, especially to get the bow out of the water to promote the boat onto the plane. The sprit is also designed to deflect water off the deck. In extreme conditions several tons of water can come down the deck; this affects performance and also can cause some serious problems for the crew. Green water smashing down the deck at 30 knots is not easy to work with."
Skipper on board ICAP Leopard for the Transatlantic Race will be Clarke Murphy, who said: "After the Caribbean 600 and the Annapolis to Newport races, which saw close results on very different courses, we are well prepared for a great transatlantic race. ICAP Leopard is a very good all round yacht that has proved itself in the North Atlantic having completed this type of voyage several times. The team's experience will stand us in good stead to sail a tactical race."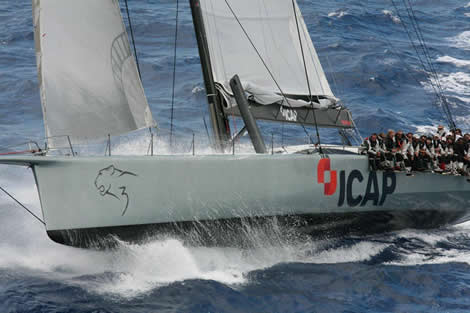 Leopard's Captain Chris Sherlock added: "Having competed in transatlantic races before, I know how tough the conditions can get in the Atlantic. Everyone in the team will have to pull together to ensure that we predict the weather conditions as best as possible, and that we react to them quickly to race the best possible tactical race".

Negotiating complex weather systems will play an integral role in ICAP Leopard's latest transatlantic voyage which runs a different course to the record beating voyage. Navigator Hugh Agnew will be working with weather supremo Roger 'Clouds' Badham to negotiate what looks to be a testing scenario. Agnew commented: "On any transatlantic voyage, keeping a close eye on the meteorological conditions is vital. With the start being on a set date, it means that we don't have the luxury of looking for the most favourable weather window, so we have to make sure that we look at the long-term weather patterns and use them to map out our route."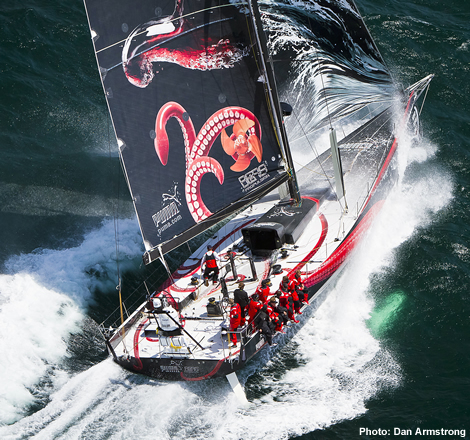 The agenda for Ken Read's Puma Ocean Racing and their new Volvo Open 70 mar mostro, is slightly different. As Kiwi sailmaking guru and round the world veteran Tony Mutter, watch captain on board, explains: "This is a very important race for us. We will be racing with the full Puma team and in full race mode. Time on the water is very important, as the rules for the next Volvo Ocean Race do not allow us to test with two boats, so this race will be part of our learning process with the boat. So far we have sailed about 3,000 miles in the new boat. The Transatlantic Race 2011, followed by the trip to our training camp in The Canaries will double our time on the water. We hope to get a variety of conditions to test the systems onboard and especially to look at a variety of sails. This is all extremely valuable training, but so is racing. Also with so many boats getting a head start it will give us something to go for. I don't think we can catch them all but it will be a good motivation to push as hard as we can."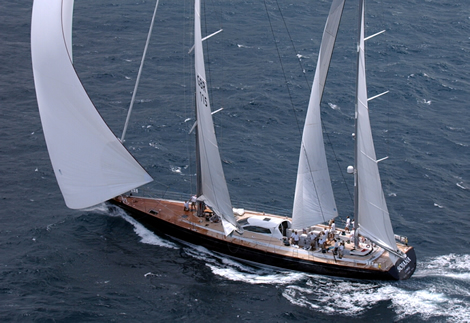 For Peter Harrison and his 115ft Farr ketch Sojana, the Transatlantic Race 2011 is an opportunity to resolve unanswered questions, says skipper Marc Fitzgerald. "When they announced they were doing it again we were delighted to enter, because, for Sojana, it is unfinished business. We had a dramatic race in 2005. We had a medical evacuation when one of the crew broke his arm and we diverted to drop him off for surgery. We were leading our class at the time and lost 36 hours in the race. At that time we were on for the course record. Obviously we had no hesitation in getting treatment for the injured crew, but this race is unfinished business.
"That race was wet, windy and cold, which is not a problem on Sojana. We have hot showers, comfortable beds and proper food. If we have an advantage it will be in heavy air reaching and horrible conditions, simply because the conditions onboard the high performance race boats will be uncomfortable for their crew. We are a superyacht in with the racing yachts. We like playing with the big boys, but we are under no illusions, we are not even thinking about giving them a hard time. However, we did beat Leopard on corrected time in the RORC Caribbean 600, so it's not impossible."
The young sailors on the Oakcliff All-American Offshore Team are thrilled to be taking part in this race across the Atlantic against some of the legends of the sport. Vanquish, the Reichel Pugh STP65, has two young women in crew - Kaity Storck and Molly Robinson – who are both in their 20s.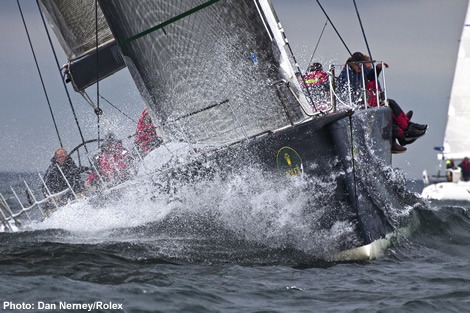 "Although I am just 65kg there is little I can't do on the boat," said Storck, an Inter-collegiate Sailing Association All-American. "These sails are heavy and need a group of people to drag them into place. Weight distribution is also very important. The pedestal grinders onboard are very efficient and most of the time fitness is more important than brute strength. Also, when we need the weight off the rail, if one of the lighter crew comes down to trim the main, the boat doesn't heel over as much. I have done a lot of match racing and 470 sailing before and the basic principles are just the same. One of the big differences is that when you race inshore, if you fall out with someone you can just walk away and resolve it later. In the middle of the Atlantic that is not an option, everybody has to get along, all the time. We all take part in many different roles onboard and for me to drive a 65ft racing yacht is fantastic."
Prior to joining the Vanquish crew, Robinson was primarily crewing on 29ers. "This is a big step up for me and very different. We might be bathing in sunshine now, but we could well be heading up into the northern latitudes where it will be cold and the weather can be pretty bad. We all realize how lucky we are to be part of this program and we hope that the team will be able to carry on after this race and compete in others such as the Rolex Fastnet Race."
The Farr 80 Beau Geste, skippered by Karl Kwok, is set to be a real contender on corrected time having already beaten both Rambler 100 and ICAP Leopard in the Annapolis Newport Race. Watch captain Gavin Brady is an America's Cup and Volvo Ocean Race veteran who has been sailing with Kwok for many years: "The ideal conditions for us will be a variety of wind angles and wind speeds," he said. "The other yachts will prefer one type of condition the whole way across. Puma, for example, is half the weight of Beau Geste and will go better in light conditions. All of the canting keel boats have daggerboards that give zero leeway and in heavy upwind conditions, that is a big advantage. Virtually all of our competitors are extreme boats, but Beau Geste was designed for a variety of wind angles and if we get upwind, downwind and reaching conditions that would be our perfect scenario. I also think that it is important to stress that this race rewards good seamanship, handling the boat well and pre-empting changes will be rewarded and that's a good thing. The overall winner will probably be the boat that is sailed the best; we should all get the result that our performance deserves."
Sponsors of the TR 2011 are Rolex, Thomson Reuters, Newport Shipyard, Perini Navi and Peters & May, with additional support by apparel sponsor Atlantis Weathergear.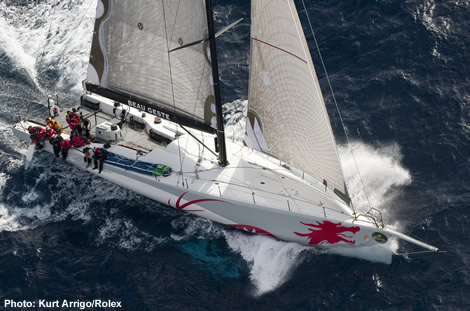 Back to top
Back to top