Rambler sets new RORC Caribbean 600 record
George David's supermaxi Rambler 100 crossed the finish line in Antigua in the early hours of Wednesday morning in an elapsed time of 1 day 16 hours 20 minutes and 2 seconds. Subject to official confirmation, she has broken the monohull race record set by race rival Mike Slade's ICAP Leopard, by nearly four hours.

Two of the world's largest racing yachts have been locking horns over 600 miles of high-speed action in a fight to the finish. On board Rambler 100, more a thoroughbred racer than ICAP Leopard, the crew contained the entire compliment of the Puma Ocean Racing team due to compete in the 2011-12 Volvo Ocean Race.
Tired but elated, Puma skipper Kenny Read commented: "That was a lot of fun but hard work for a while. You do something like sail around the world and that is almost easy compared to this because there is no time to take any sleep. You're taking so many corners and turns, but it is also a gorgeous course, it's a dream-come-true type of event. I am glad we came and that George invited me. Probably the most memorable part of the course was at night with a full moon at the top of St Maarten, big breeze and massive breaking waves. It was huge fun and really cool, we came out of there doing 26 knots. It has been a real adventure and both the course and Rambler 100 have been a whole new dimension for sailing."

Rambler 100's owner George David, an avid sailor and member of the New York Yacht Club, has been sailing with Kenny Read for 17 years. He said: "Rambler 100 is quite a handful. It's like a Volvo 70 on steroids and this is a big fast race, which favours us. It is part of the Atlantic Ocean Racing Series. The RORC Caribbean 600 has been a great race as part of that series. We never took this win for granted, we have carried out some optimisation towards the IRC rating and we really didn't know how we would perform as this is the first time that the boat has been raced to be IRC competitive. Leopard is a powerful boat and they are a good team that have been sailing together for a number of years.

"Thank you to the RORC and the Antigua Yacht Club. A lot of people have put a great deal of effort into making this a great race. I think this race is going to attract a lot of competitors. We have a record fleet this year and I can only seeing it growing. I think we will be back next year."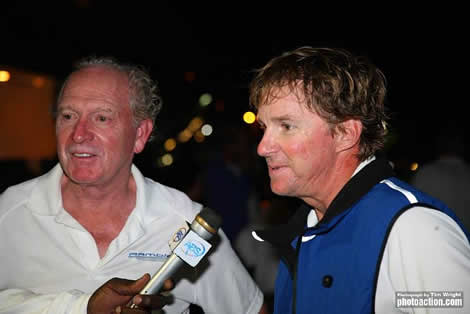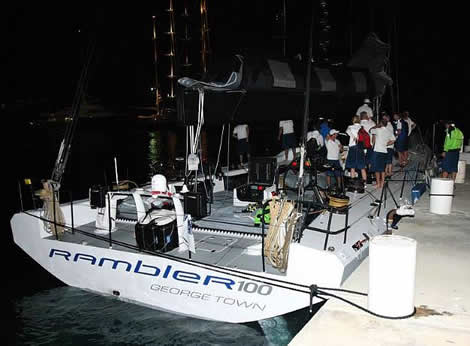 Back to top
Back to top