Holy heart failure Thomas
Sunday January 30th 2011, Author:
James Boyd
, Location: none selected
Rounding Ushant can be a lively place particularly if you're start a round the world record in a northeasterly near gale. Thomas Coville and his singlehanded maxi-trimaran Sodebo set sail from Brest on Saturday, a week after Banque Populaire, on her third attempt on Francis Joyon's singlehanded non-stop round the world record. Read the departure story here.
At one moment the video camera on the helicopter following the red trimaran captured a near pitchpole...'The moment' happened about 1 minute in.
You need Flash Player 8 or higher to view video content with the Kit Digital Flash Player. Click here to download and install it.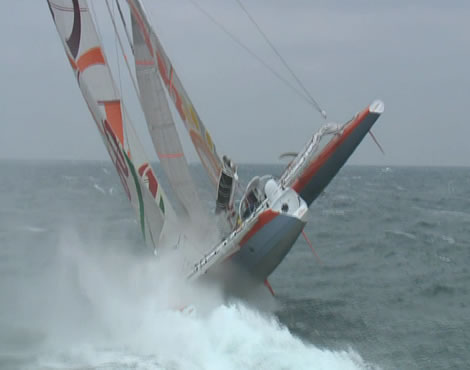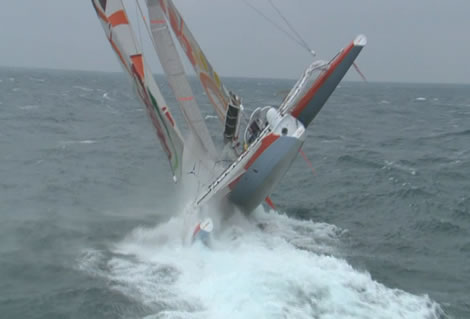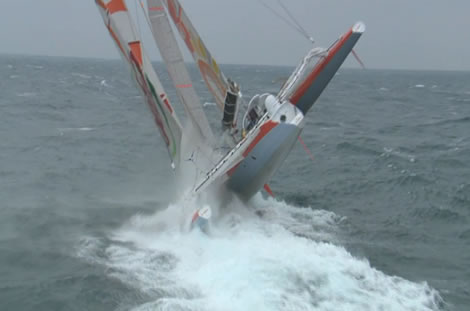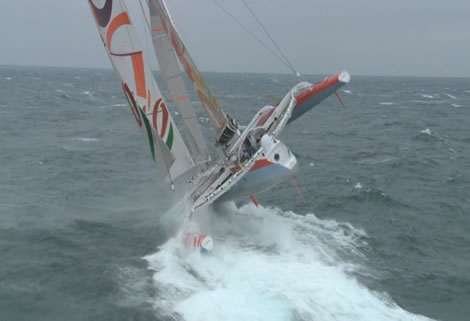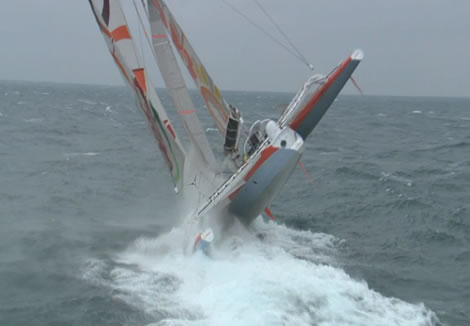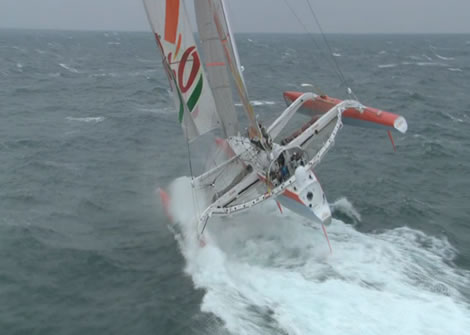 Back to top
Back to top