Derwent shuts down
The Derwent River played its favourite game with tired Rolex Sydney Hobart ocean racers last night. While Wild Oats XI sliced up the river in majestic style at 8:30 mid-evening to take provisional line honours, second-placed Investec Loyal barely scraped across the line three and a half hours later after an agonising 2 knot crawl in virtually no breeze over the final 10 miles of a race that has at times turned on brutal 40 plus knot winds.
The fickle breeze at the finished compounded Investec Loyal's troubles during the last two days, as co-owner Sean Langman explained: "The damage we sustained was to the reef lines earlier and some tack lines on the headsail which, running without a headsail, put us an hour back. Also, a fuel tank broke lose. These tanks carry so much fuel that you've got a quarter of a ton to manhandle - which is difficult."
On the final race day, Langman and crew discovered flooding in a forward hold, "We didn't realise that we had a substantial leak in the bow and carried on with a ton and a half of water, which we only detected this morning. We have a watertight bulkhead up there and when we opened it, water came pouring out." Langman believed that the leak was not a puncture in the hull but due to loose deck fittings."
After Investec Loyal's arrival, then the River really shut down. Lahana had hung in there with the race leaders for 610 nautical miles to Tasman Island, but it was to be another three hours before she finished; six and a half hours behind Wild Oats XI.

And the story was even worse for Matt Allen's Jones 70, Ichi Ban.
Allen and his crew had sailed a magnificent race. The whole way they had been in the breakaway pack of four leading yachts, snapping at the heels of their much bigger rivals and ahead of the remaining super maxi Wild Thing and Rán, the hi-tech British greyhound that has been the boat to beat in regattas around the world for the past two years.

Up to Tasman Island, it was all looking so good in the Cruising Yacht Club of Australia's (CYCA); annual race. "Up to 11 o'clock last night we had great running conditions. Our approach to Tasman Island was in a good northerly breeze," Matt Allen said when he finally stepped onto Constitution Dock after finishing at 5:52 this morning.

"The breeze was still reasonable to Tasman Light, but then it got light at Cape Raoul. It picked up a bit later, but when we got to the Iron Pot it fell apart. There was no wind anywhere on the Derwent River. It didn't matter where you were on the River, there was nothing."

It was so cruel, and oh so Derwent River. The record books will show that Wild Oats XI beat Ichi Ban by almost 10 hours. Worse, those hours becalmed on the Derwent will have eliminated any chance Allen had of winning on handicap.

Grant Wharington's 98ft Wild Thing finished 23 minutes behind Ichi Ban at 6:15, while the Judel/Vrolijk 72 Rán followed just seven minutes later at 06:22.

Rán, a thoroughbred from the United Kingdom, also faces the same protest as Wild Oats XI from the CYCA's Race Committee, though owner Niklas Zennstrom would not be drawn on the pending International Jury hearing this afternoon when he stepped ashore. "We will speak to the Race Committee and sort it out," was all he would say.

Zennstrom was more vocal about this, his second Rolex Sydney Hobart. Last year he was surprised that it had been such a placid race, so different from its reputation. "I think I have now definitely seen what the race is all about," he declared. "It was tough crossing Bass Strait; 35 knots of wind and big seas.

"Yesterday morning was very difficult. We were drifting around trying to find wind in the lee of Tasmania. Approaching Tasman Island, we were surfing big waves at 18 to 20 knots in a 25 knot breeze,

"Two or three hours before rounding Tasman Light, we crossed gybes with Wild Thing a couple of times, just 100 metres apart. Once around the Island, though, the wind became very light and shifty.

"The whole experience has been fantastic," Zennstrom stated.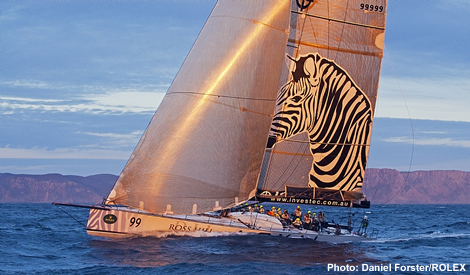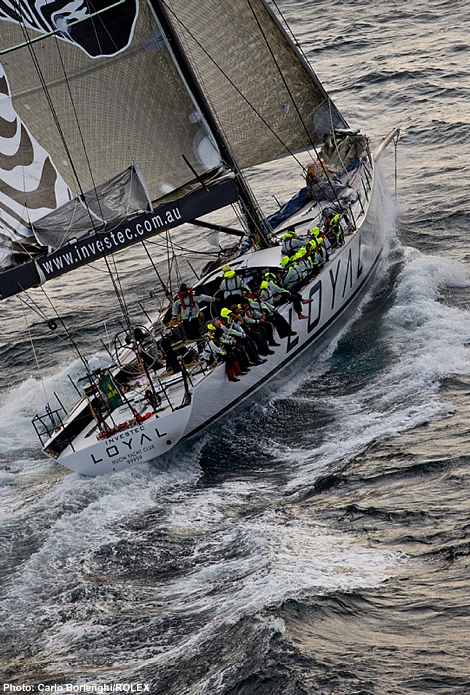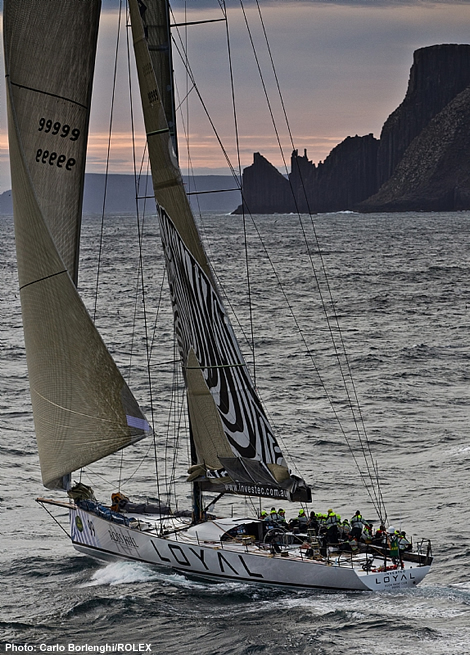 Back to top
Back to top