40 knots in the Bay of Biscay
The Route du Rhum sets sail from St Malo on Sunday lunchtime and the forecast, while benign for the start, looks set to give the boats a pasting once they get into the Bay of Biscay.
Both the European and American GFS models are starting to align, indicating that for the start there will be a depression centred over the Western Approaches. These should provide 15-20 knot southeasterlies as the gun goes on Sunday and initially the trip west along the north coast of Brittany will be fast. However the centre of the depression is forecast to roll across the fleet overnight on Sunday before the fleet breaks through into the northwesterlies on the west side of this system. These look set to be strong. The frontrunners once past Ushant are likely to find themselves into a building NNWerly gale that the GRIBs are already forecasting to be 40 knots. This combined with the crossing of the continental shelf will make for lively potentially boat breaking conditions for the competitors.
Thankfully the current forecast indicates that the gale will be shortlived and by 1800 on Monday the wind should have abated to a mere 30 knots and further decreased to 20 by midnight that night.
The survivors of the gale will find that the weather (as the forecast stands at the moment) will favour the rich. The Azores high is due to set sail for Portugal over Tuesday and Wednesday and those that dive south to round its eastern side in favourable winds will find the wind decreasing the later they get there until Thursday when this corridor will be completely blocked. Hopefully by then the majority of the fleet will be through and into the trades. At present there don't appear to be too many options for the fleet other than to try and skirt this area of high pressure to the east.
Below are the GRIB files at 12 hour intervals for the first three days showing the European model first and then the American GFS.
Images courtesy of Expedition navigation software and PredictWind.
Click on images to enlarge them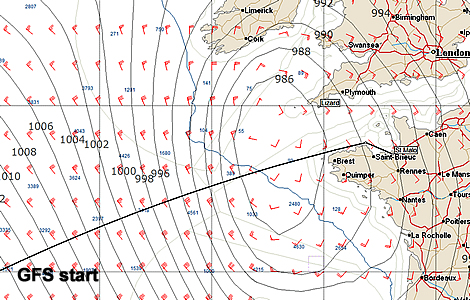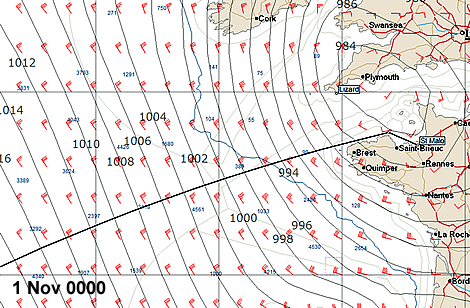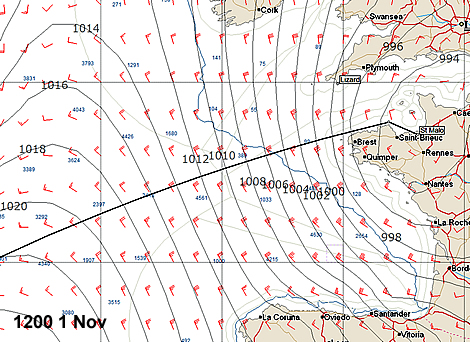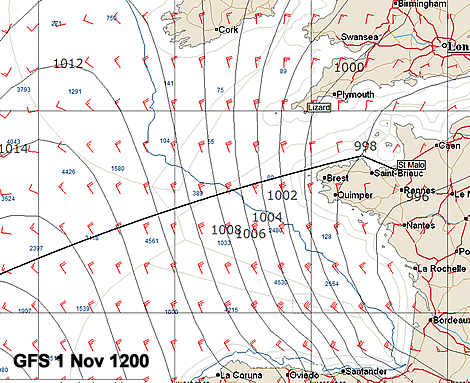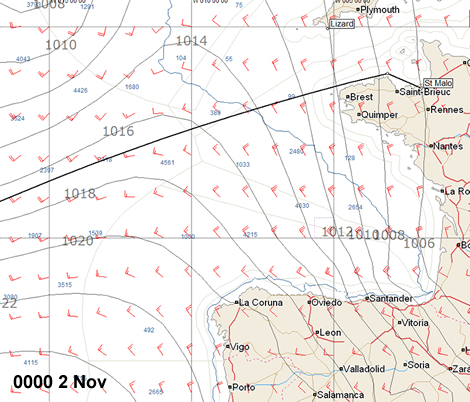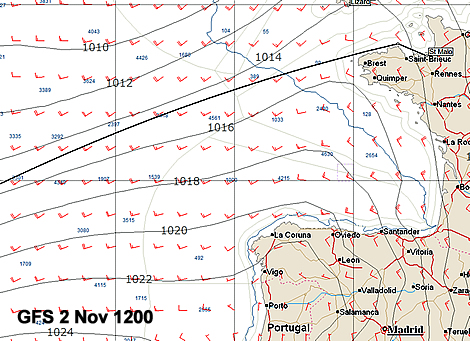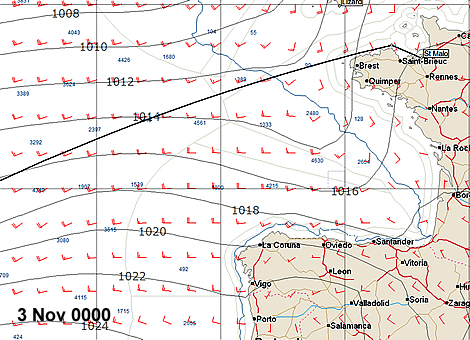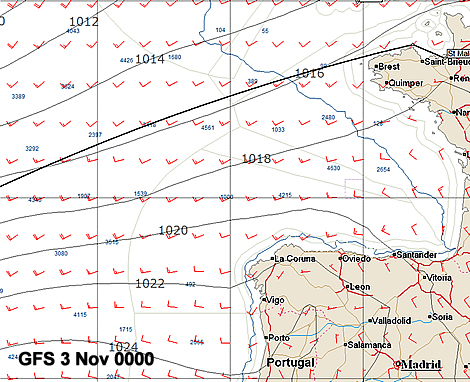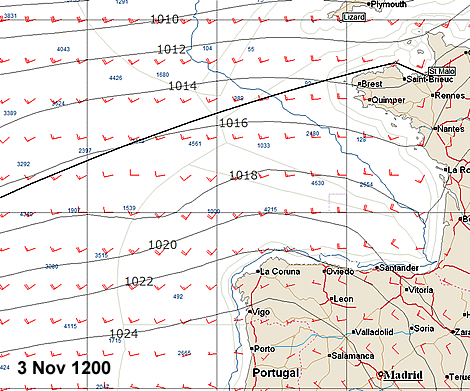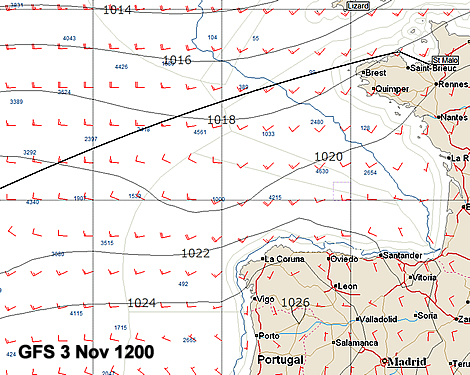 Back to top
Back to top