Tonnerre forges ahead
Local youth entry Pride of Wicklow led the 37-boat fleet in the start of the Conway Media Round Ireland Race, the 704-mile biennial event that is celebrating its 30th anniversary this year. However, it was Piet Vroon's Tonnerre de Breskens 3 that quickly took over duty as on the water leader for the southerly stage to the Tuskar Rock as a foul tide took effect.
Vroon himself had a last-minute change of plan and is not sailing as he was taken to hospital for treatment on Saturday night. The 80-year old Dutch skipper is a regular competitor in this and other major offshore races.
Steve White's Open 60 Toe in the Water, sailing as Rosslare Europort opted for a conservative start and soon headed offshore to deeper water to avoid the sandbanks that line Ireland's East Coast. By early evening, both he and Vroon's crew were squaring up to decide the lead.
Amongst the chasing pack, the two-handed crew on daft.com comprising helicopter pilot Mick Liddy and his co-skipper Mark Pollock who is blind were making steady progress although their Open 40 carries a significant IRC handicap and the pair are watchful of the other seven two-handed crews in the fleet.
Earlier forecasts of near calm conditions have proven unfounded and though light winds are expected, near-classic Round Ireland conditions of fresh south-westerlies for the Atlantic seaboard stage are expected from Tuesday. Neverthless, most crews have reported adding two extra days provisions for the race that could take til next weekend to decide the outright winner.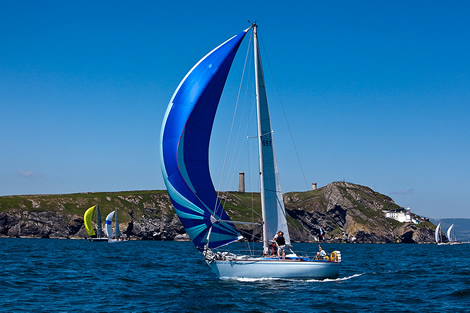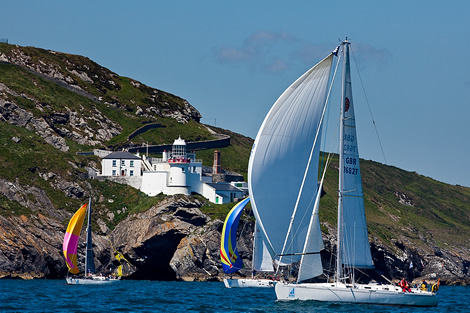 Back to top
Back to top