Off again
After another delay, leg two of the Mini Pavois set sail at 11:20 this morning bound for La Rochelle on a course of 465 nm. After the stormy conditions yesterday, the wind had dropped off to 5-6 knots from the east. After starting the boats had to round a windward mark 1.3 miles off Cabo de San Lorenzo in front the Island of Tortuga and it was Nicolas Boidevezi (719 – Défi G.D.E) who took the lead in the Protos ahead of Paul Marette (265 - Région Nord Pas de Calais) and Milan Kolacek (759 - Follow me).
Among the Series boats, it was Amaury François (697 - www.amauryfrancois.com) who was first to head north for his second crossing of the Bay of Biscay ahead of Jean-Marc Allaire (464 - Baker Tilly - AG2R La Mondiale) and Pierre Cizeau (746 - Colibri). The complex course back to La Rochelle takes the boats on a complicated detour around several marks off Brittany with a mix of offshore and coastal racing together with all the difficulties that brings: night sailing, fishing fleets, coastal effects, currents, and tidal phenomenon...
The first arrivals are expected back at La Rochelle on Thursday in the late afternoon in the Port Minimes.

Of the 35 sailors who started Vincent Pilato has chosen not to set out on the second leg for personal reasons. So there are 21 series boats and 13 prototypes.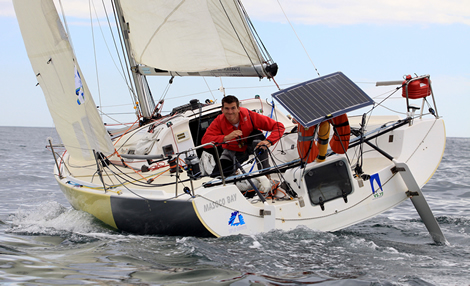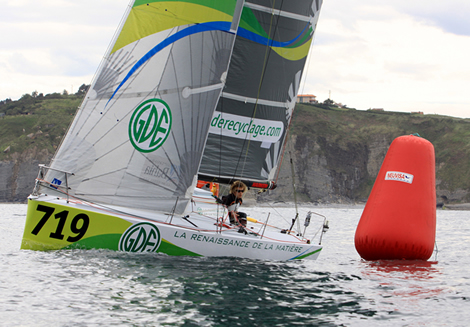 Back to top
Back to top