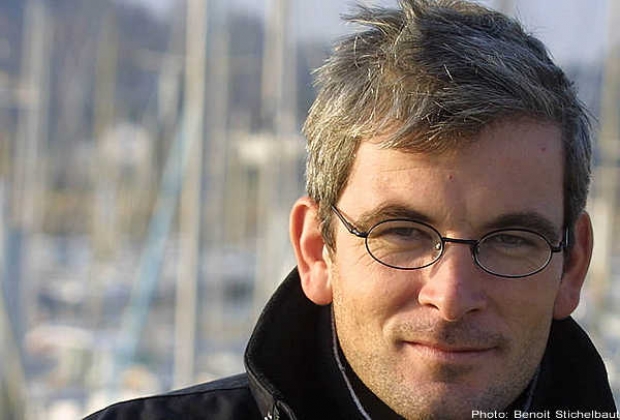 New PRB skipper named
In November 1992, Jacques and Jean-Jacques Laurent, head of PRB, the house cladding and coatings manufacturer based near Les Sables d'Olonne in the Vendee region of France, made the decision to back Jean -Yves Hasselin in his attempt on the Vendée Globe.
10 years on and the PRB has taken a new twist. Jean-jacques Laurent asked Michel Desjoyeaux if he wanted to return to defend his title in the Vendee Globe for the 2004-5 race. However Desjoyeaux is now committed to the 60ft trimaran circuit and his new sponsor the supermarket chain Geant.
So Desjoyeaux and the team at PRB looked for a replacement and have found it close to home in Vincent Riou, who follows in the line of skippers including Hasselin, Isabelle Autissier and Michel Desjoyeaux. For the last Vendee Globe Riou was technical manager for the PRB team - no mean feature when working with Desjoyeaux, the great innovator.
Since the last Vendee Globe Riou has been involved with the construction of Geant while taking part in the Figaro circuit. This has been his best season to date, finishing fourth in the Générali Solo race in the Med and in the Solitaire du Figaro in the summer. He was router for Michel Desjoyeaux on the recent Route du Rhum, which Desjoyeaux won.
Riou plans to sailing Desjoyeaux's Vendee Globe winner, a boat he knows intimately in the 2004 race, although it is to be fitted with a new mast. This season it has been chartered to Jean-Pierre Dick and rebranded Virbac, whilst Dick prepares his new Farr designed Open 60. Other modifications are to be made to PRB/Vibrac over the winter.
Back to top
Back to top