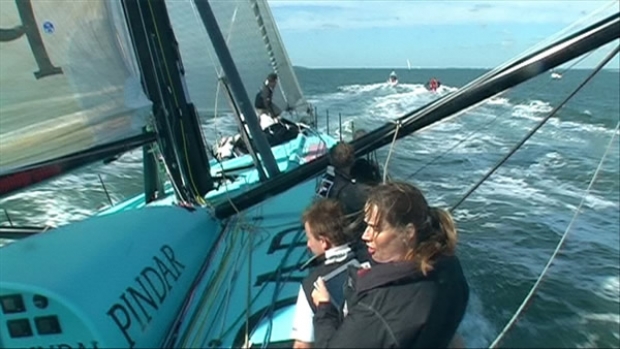 On board the new Pindar
Here is some video from on board
Pindar
during yesterday's Artemis Challenge. We didn't manage to capture the dismasting on video however you can see the carnage seconds after the rig toppled over. A sorry business all round.
See video of the start of the Artemis challenge up until the dismasting -
here
See video from after the dismasting -
here
NB: This video is formatted to play in Windows Media Player and is LARGE in size - therefore only suitable for those with broadband connections. Mac users can now view WMV files by downloading a suitable add on to Quicktime - we for example use Flip4Mac which works a treat. The only noticable difference is that while the clip will play out while downloading on a PC in Internet Explorer, on a Mac it must download first.
Back to top
Back to top