Lumpy Porto Cervo tests maxi yacht owner-drivers
In the Wally class, the largest competing at the Maxi Yacht Rolex Cup, the Wally 107, Open Season, of International Maxi Association President Thomas Bscher prevailed in both races.

"We had very good starts which helped us and then our opposition made a few mistakes, which didn't help them," recounted Bscher. He adding of today's lumpy conditions. "I felt sorry for my boat! But once you were underway you got used to it and it certainly wasn't unsailable." Sadly the new American-owned Wallycento Galateia had to retire from the first with a technical issue.

Following an absence of at least eight years from the Maxi Yacht Rolex Cup, the Loro Piana family has returned with not one, but two boats: Their trusty 18 year old Reichel Pugh IMS maxi, My Song, and their new Baltic built Reichel Pugh 130, also called My Song. For the Loro Pianas the Maxi Yacht Rolex Cup marks the swansong for their original steed, but they started well winning today's race in the Maxi Racer-Cruiser class.

Pier Luigi Loro Piana, had handed over the helm to son Franco today, who was finding his last blast in the boat that has for so long been part of his life, quite emotional. "I am about to cry, but I am really happy - it was a super good day of racing," he admitted. "Conditions were perfect, but very tough because there were a lot of waves and it was windy, plus it was a long race, so it was hard to keep concentrating. The crew was perfect – they didn't make any mistakes so it was easy for us, who are not professional, to enjoy the day."

Today was his last chance to sail on board, before his father returns tomorrow. "I am so happy we came back, because this format of racing is the best - starting all together [rather than staggered starts], there is a lot of adrenalin and you see the big boats performing without constraints."

Next year the Loro Pianas will be graduating up to their new boat, which they are not racing here as it is still going through sea trials.

According to My Song's tactician, Tommaso Chieffi, they managed to get ahead of their immediate competition by heading out to the right on the first beat and managed to stay ahead of Michael Cotter's Windfall on the water until the downwind leg back towards the finish. Even so, on corrected time, My Song won by almost two minutes.

In the Mini Maxi Racer-Cruiser class Giuseppe Puttini's Swan 65 Shirlaf, with a crew including former America's Cup helmsman Paolo Cian, came out top, while the newer Swan 601 @Robas of Gérard Logel, had a disappointing day - a mistake with the spinnaker halyard caused the sail to drop into the water. In the time taken to retrieve it, the French crew dropped to the back of the pack.

"We were fighting against H2O and Wallyno," said Logel of how they had been doing up until then. "We started badly, but under spinnaker we got ahead of the two. Around the islands, H2O had to stay behind us but upwind we are better, so we managed to put some distance on them and at Echo under spinnaker [at the time of the incident] we were five or six minutes ahead of them." @robas will be back in action tomorrow.

With big wind forecast for tomorrow, competition is not due to get underway until at least 1430 local time.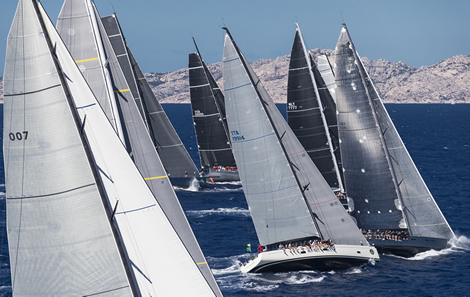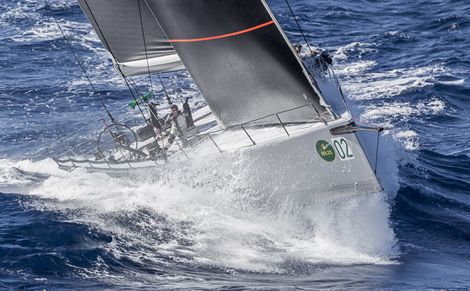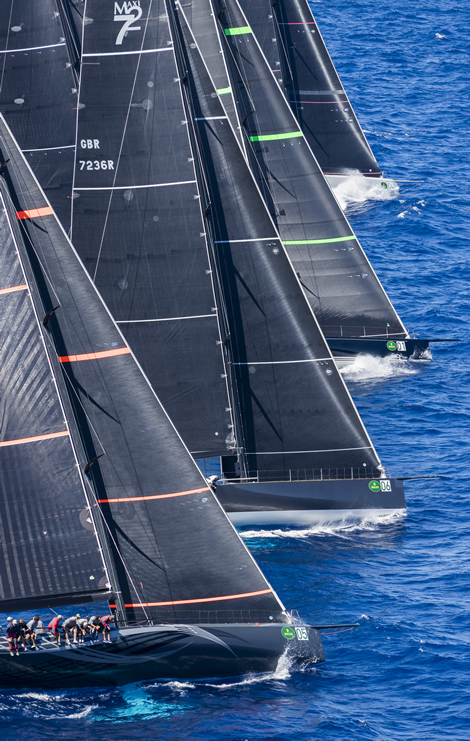 Add to Anti-Banner
Back to top
Back to top