Epic conditions on squally Sunday
If traditionally the RORC Easter Challenge is the Royal Ocean Racing Club's coaching regatta, today's lesson centred upon heavy weather sailing technique.

As the fleet returned to yesterday's start area around Peel Bank, conditions were sunny and relatively benign, but with giant grey clouds looming. During today's one race, a squall stuck down the fleet with gale force gusts of up to 40 knots. In addition to numerous broaches plus a overboard incident on RORC Admiral Andrew McIrvine's First 40, La Réponse.

On La Réponse the vang trimmer got washed overboard during a Chinese gybe. As McIrvine described it: "We were absolutely dead downwind and a little bit by the lee and a big gust took us the other way. We let the vang off too much and the boat rolled and we Chinesed in."

Fortunately the MOB's lifejacket inflated and they were recovered after a few minutes and hauled onto a RIB by RORC Commodore Michael Boyd and lead coach, Jim Saltonstall. The incident cost La Réponse victory in IRC Two, where today's race was claimed by former RORC Commodore Mike Greville on his Ker 39 Erivale III and the class prize went to Ireland's Conor Phelan and his Ker 37 Jump Juice.

Phelan described today: "We were happy to pull it off because the conditions were quite challenging." During the race they saw 35 knots. "I thought we were going to go down the mine on the run," said tactician Mike Budd. "We had to drop the kite and do two gybes at the bottom which was a bit wild but our main competitor [La Réponse] span out at that point which was bad luck to them because they sailed well."

With the big forecast, eight of the 10 FAST40+ class pitched up today but only four finished. While James Neville's INO XXX got away well at the pin, Mike Bartholomew's Tokoloshe II did well being first to hoist her kite. However the South Africans subsequently struggled to retrieve their kite causing it to fly like a flag from the masthead. Eventually the crew relinquished, performing a 'chase boat drop' with the assistance of RORC CEO Eddie Warden Owen.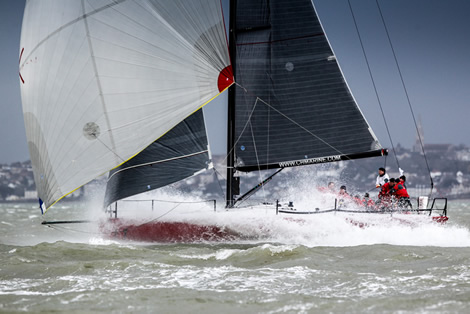 Today's FAST 40+ race was won by Anthony O'Leary's Ker 40 Antix. For the Irish two time Brewin Dolphin Commodores' Cup winner, this event was their first sailing this season. However O'Leary acknowledged that Antix prefers the big conditions. "Pound of pound, we sail better in a gale than in a calm." However, in similar conditions, they had finished fourth in yesterday's race. "We made some silly mistakes and you deserve to get punished for that. Our mark rounding was getting better as the weekend went on."
Ultimately Texan William Coates' Ker 43 Otra Vez was the overall winner of the FAST40+ class' first ever regatta. Peter Morton's Carkeek 40 Mk3 Girls on Film didn't compete today leaving Sir Keith Mills' Ker 40+ Invictus to take second overall.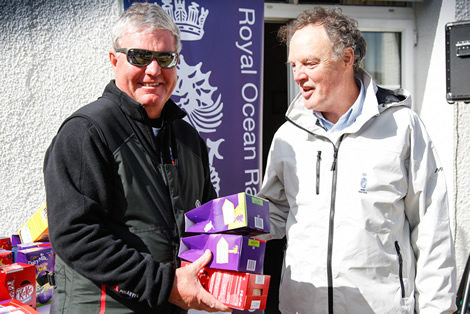 Mills stated: "We saw 37 knots of wind and then various things started blowing away and we had a wonderful broach, when we nearly lost one of our guys over the side. We hit something like 23-24 knots downwind, but I had so much water in my face that I couldn't see the instruments. You need a snorkel and goggles! They are wet boats but such great fun to sail. My boat is like racing a dinghy."

Despite a strong challenge from David Franks' JPK 10.10 Strait Dealer, which claimed three bullets in five races, it was the newer, larger JPK 10.80 Sunrise that prevailed in IRC Three, winning today's race.

"This is the first time I have won a yacht race - which is why we're drinking at 1100!" enthused Sunrise's skipper, Tom Kneen. "We've only had the boat for four weeks and she's just astonishing - very very fast and in quite difficult conditions."

Kneen experienced his first Chinese gybe yesterday, but today calmed down, which he attributed to the coaching they received yesterday. "That was very useful - about moving our weight around the boat which makes such a difference. The whole process of this weekend has enabled us to build, so I am looking forward to the season."

In IRC Four Harry Heijst and his Winsome claimed today's race and the overall class win. The conditions over the Easter weekend perfectly suited the classic Dutch S&S 41. One of the most impressive performances in IRC Four was that of the Sam Laidlaw-helmed Quarter Tonner, Aguila. "It is a real handful and very hard to get uphill because you are almost overpowered," said Laidlaw of sailing the mini boat in the big wind. "It was gusting 35-38 knots, but we were planning at 16!"

Quarter Tonners aren't supposed to plane? "Someone forgot to tell the boat that! We got to the bottom of the run and all we could see was white water everywhere. We had a great time - great fun."

Racing Manager, Nick Elliott concluded: "While conditions were challenging over the regatta, this provided the perfect opportunity to gain valuable experience from our world class coaches and will certainly have jump started each participant's season."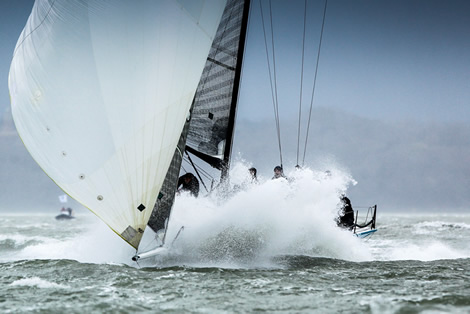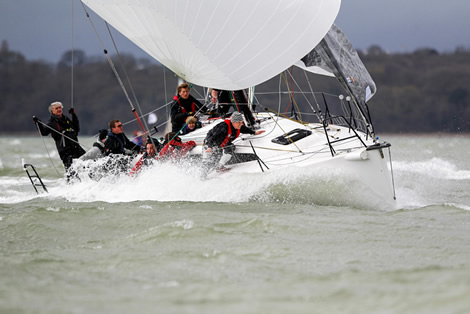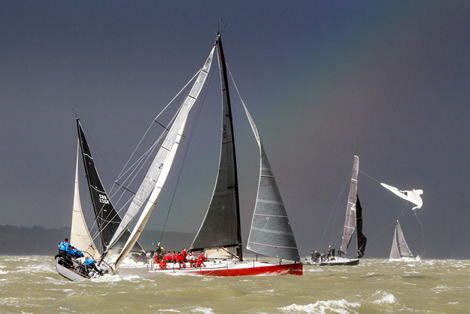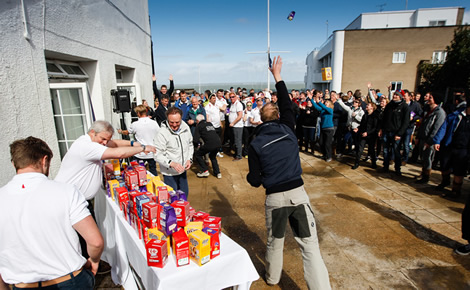 Back to top
Back to top