Junior crowned
In a spectacular two-race light airs showdown local hero Yann Marilley, crewed by Nicolas Berthoud, Kaspar Schadegg, Philippe Durr and Alexandre Nicole aboard the 1981 Pelle Petterson designed Junior, claimed the 2015 International Six Metre World Championship hosted by the Société Nautique de la Trinité-sur-Mer.
This is the second time that Yann Marilley's name will have been engraved on the Six Metre World Cup Trophy, the first being in 2011 in Helsinki. Junior on the other hand has already won the trophy no less than three times, in 1999, 2007 and 2011.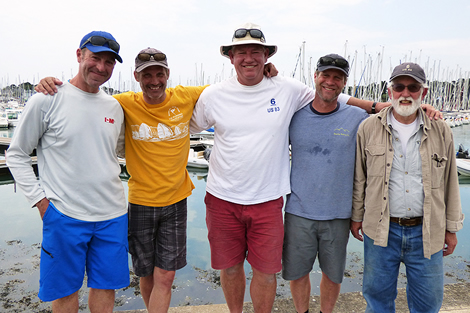 Classic Six Metre World Champion 2015 - Llanoria

The Classic Division for yachts built prior to 1965 produced an equally close finish in which Peter Hoffman's elegant 1948 Olin Stephens' designed Llanoria, helmed by Eric Jespersen and crewed by Herb Cole, Peter Watkins, Kris Bundy and Peter Hoffmann and Matthew Henley, was ultimately victorious. This was the second time Eric Jespersen has won prestigious Djinn Trophy for the Classic Division, the first being at Rhode Island in 2009.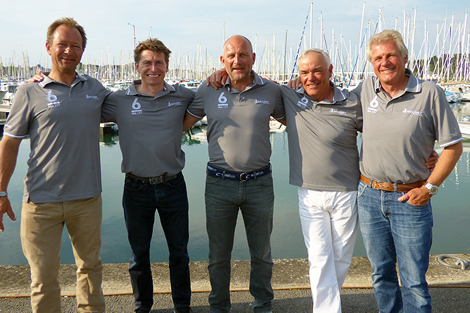 Race By Race

With the hopes of the entire population of La Trinite resting on his shoulders, Yann Marilley (above) went into the final day of racing for the Open Division just a single point ahead of nearest rival SUI132 Sophie II, owned and helmed by Hugo Stenbeck and crewed by Martin Westerdahl, Stu Argo, Bernardo Freits and Alvaro Morihno.

Yann Marilley takes up the story: "With Sophie we had just a single point advantage. We were very calm because the crew has sailed together for eight years so we all know each other and we know that we have a good boat and a good crew. We know Sophie very well too because we've raced against her for a long time. We got a good start and had Sophie under control, we passed three boats at the first mark and finally took the lead within the last twenty metres to the finish line, which put the pressure on Sophie. In the second race we knew we wanted to go to the right so we didn't get a great start, but we got right very fast which gave us control and from there we were able to sail to third place and win the championship. So all in all a good day and a great relief!"

Sophie II finished the final race in 14th place, taking second overall in the Open Division by seven points from Reiner Muller's CAN111 Blade, which was helmed by Steve Kinsey. It's not very often that you find someone ecstatically happy at finishing third in a major championship, but Reiner Muller was overjoyed with their result. "We just came third at the Six Metre Worlds in a boat that only cost us £30,000," he said with a grin. "We bought the boat for £14,000 and then spent another £2,000 on her before the 2014 Europeans in Falmouth. Only four races were sailed so there was no championship, but we were in fourth place with a £16,000 boat and a couple of new sails. This winter we spent another £10,000 in refitting so we've spent around £30k to come third in the Worlds. There are a lot of good boats around that aren't being sailed, but have great potential so its easy to get involved."

In the Classic Division, Llanoria began the day on equal points with Andy Postle's GBR22 Titia, a 1952 David Boyd design crewed by Brian Pope, Chris Webber, Jeremy Hartley and Neil 'Jaffa' Harrison. The two boats virtually matched raced off the line in race seven and at the weather mark Llanoria headed the fleet with Titia right on her tail. Titia's crew threw everything they had into attempting to overtake, but on the line Llanoria held her advantage so went into the eighth and final race with a single point lead.

Llanoria made the smart move of going right off the start line of race eight while Titia went left on what turned out to be a tack to oblivion. As they bore off downwind in a dying breeze on what was to be the last leg of the championship, Llanoria kept a loose watching cover on her rival, but sailed to a comfortable sixth place and Classic Division victory. Titia eventually finished in 20th place, by far her worst result of the series, giving them the second step on the podium six points behind Llanoria and three ahead of third place KC10 Gallant, helmed by Ben Mumford.

After racing Peter Hoffman sang the praises of his crew: "The third time's a charm. We've tried twice before and we've come in second and we've come in third. Winning the Worlds is a dream. Kris first started sailing with Llanoria when he was in college and in fact was aboard when she got hit in 1984 [after which she was rescued by Peter's father Harry who at one time owned seven Six Metres, all of which he had saved from almost certain destruction]. Eric did his very first international regatta on the bow of Llanoria at the 1979 Worlds in Seattle and Herb has been with us for about four years now."

Asked about whether he would challenge for the Six Metre World Championship in Llanoria in 2017, when it will be hosted in his home city of Vancouver, Peter revealed a little secret. "Llanoria will definitely be racing but not with this crew. Instead we are already putting together a top-notch women's team to race the boat. We have some outstanding women sailors in the Vancouver area with great Olympic and big boat experience and we want to get them into Llanoria as soon as possible so they truly have a chance to not only be the first all woman team to race the Six Metre Worlds, but to have a chance of winning too."

Additional Six Metre World Championship Trophies

In recognition of the incredible history and diversity of the class there are a number of additional and very special World Championship trophies, which will be presented at the Final Prize Giving and Gala Dinner on Friday night.
Lucie

The Kungl Svenska Segel Sällskapet Cup, which is presented to the leading boat built to the First or Second Six Metre Rule, will be awarded to ISMA President Matt Brooks' 1931 Clinton H Crane designed USA55 Lucie, which finished fourth Classic overall. Lucie will also receive the Baum & König Vintage Trophy for the highest placed Classic yacht which uses white or cream sails, wooden mast, boom and poles and flies a racing flag.

The Six Metre is a class that attracts sailors of all ages, a fact ably demonstrated this week by Andre Chaudoye of F105 May Be VIII, who at 89 years young was the oldest competitor racing, and the crew of FRA106 Warhorse, led by Marin Pinson, who are all in their teens and early twenties. Another young crew that put in an excellent showing this week was that of SUI91 Irene helmed by Nicolas Jaton, who will receive the Nelson Trophy for the leading Vintage Modern yacht built between 1966 and 1978.

It's also an equal opportunity class with a number of ladies racing in the fleet including Catharine Larson, who helped SWE119 Rebecca, owned and helmed by husband John Larson, to victory in the Lucie Cup for the highest placed yacht which includes a woman as helmsperson or crew.

In addition to the perpetual trophies noted above the winning crews will also receive a number of very special prizes to be presented by the event sponsors. These will include items from technical clothing specialist Musto, Neptunia whose unique cutlery and sailing knives are inspired by the sea and Hine Vintage Cognacs, who will also be creating a tasting opportunity on the evening. Finally the competitors will each receive a unique commemorative medal designed and struck exclusively for the championship by leading jewelry company Arthus-Bertrand.

After racing the sailors gathered at the No Limits Marine Pancake And Cocktail party to congratulate the victors and commiserate with the loosers. They were universally fulsome in their praise of the work of Race Officer Gilles Bricout and his team on the water and of the members of the Société Nautique de la Trinité-sur-mer who created what has been universally acknowledged as one of the best Six Metre World Championships ever.

Forthcoming International Six Metre Championships

The 2016 International Six Metre European Championship will be hosted by the Regattaverein Brunen on Lake Lucern, Switzerland from 8 to 20 July.

The next Six Metre World Championship will be hosted by the Royal Vancouver Yacht Club, Vancouver, Canada from 27 July to 4 August 2017. Further information on this regatta is available from www.6mvancouver2017.com.

Results (top five)

Open Division NB - The Open Division results are currently provisional pending the reopening of a protest with the jury on Friday morning, the results of which may effect 5th and 6th place)
1. FRA177 - Junior - Yann Marilley - 6,1,1,2,1,(9),1,3 = 15 pts
2. SUI32 - Sophie II - Huge Stenbeck - 7,4,2,1,4,1,2,(14) = 22 pts
3. CAN111 - Blade - Steve Kinsey - 1,2,4,6,6,2,7,(12) = 29 pts
4. GER118 - Courage X - Alba Batzill - (13),6,5,10,4,5,4,1 = 35 pts
5. GBR86 - Scoundrel One - Bertie Bicket - 3,(12),3,4,10,8,5,6 = 40 pts
6. FRA107 - Tsigane - B Berthier/N Driss - 9,1,8,8,2,4,(20),2 = 44 pts
Classic Division
1. USA83 - Llanoria - Eric Jespersen - 5,5,2,4,1,4,1,(6) = 22 pts
2. GBR22 - Titia - Andy Postle - 3,3,10,1,3,6,2,(20) = 28 pts
3. KC10 - Gallant - Ben Mumford - (17),1,1,17,2,3,4,1 = 29 pts
4. US55 - Lucie - Matt Brooks - 9,(11),8,3,8,1,5,2 = 36 pts
5. N71 - Flapper - Lars Guck - 4,4,3,1,2,5,(14),5 = 38 pts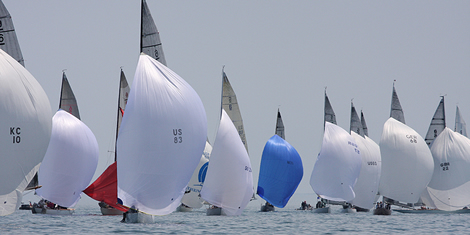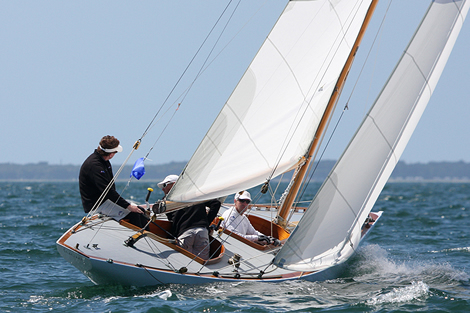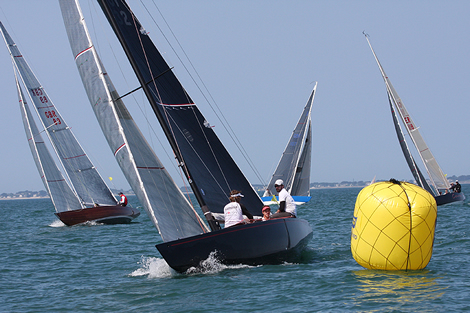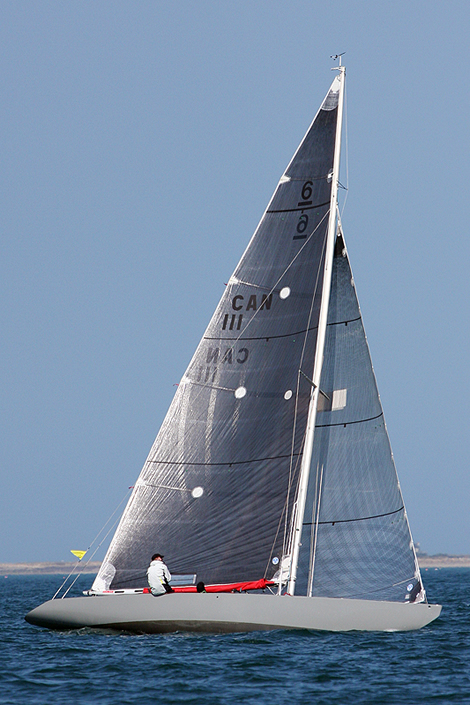 Back to top
Back to top