Lars Grael successfully defends
The last day of racing for the Bacardi Cup and the Bacardi Miami Sailing Week Presented by EFG Bank brought a little change in the weather with overcast skies and scattered showers. The wind also switched directions and was coming out of the northeast between 10 and 15 knots.
Wrapping up a six-day schedule today, the 164 teams racing in the five one-design classes – Star, Viper 640, J/70, VX One and M32 – completed enough races on four different circles for the winners to be decided.
In the 57-boat Star fleet competing for the prestigious Bacardi Cup, Lars Grael and Samuel Goncalves overcame Jorge Zarif and Bruno Prada to defend their title.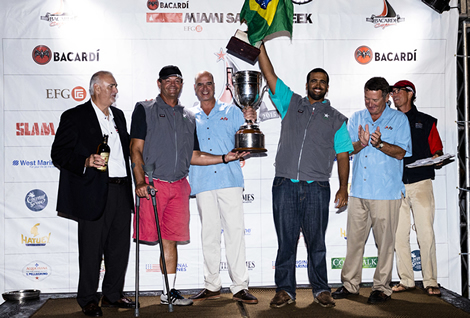 "Very good day," said a smiling Grael. "Winning the Bacardi Cup twice in a row is a great achievement that only a few were able to accomplish". The last back-to-back repeat was in fact in 1994/1995 and 1999/2000 by Canadian Ross Macdonald. "It was tough till the end with four boats in contention. We had a good start by going right, rounded 2nd at the first mark, had a good downwind leg and protected position thereafter. We were calculating points all the time!".
Brazilian compatriots Jorge Zarif and Bruno Prada finished on 20 points, two behind the winners. "I could have won my first International championship, but after leading for four days we had to give up the lead," said Zarif. " Second is actually a great result if you think that in the top three spots we have seven Olympic champions."
Third place went to Mark Reynolds and Magnus Liljedahl. Reynolds commented: "Very happy to be in the top three. I don't sail that much and haven't been sailing with Magnus either, but I guess it's like going back on a bicycle. The top two guys were hard to beat and I think they deserved a better result."
In the 46-boat J/70 fleet, Brazilian Mauricio Santa Cruz on Bruschetta won the series with 27 points, two ahead of Julian Fernandez and three ahead of yesterday's leader Carlo Alberini. "Race was very good with all kinds of winds," said Santa Cruz. "Four boats could have won today, but my crew did an excellent job in difficult conditions with prevailing winds coming from the west. We are very happy to have won in Miami and I guess Brazilians do love this City!"
Mexican Julian Fernandez added: "We will be back, we feel good about the result and about the week spent here. It was good all around; good race committee, competition and organisation."
In the 32-boat Viper fleet, Canadian Brad Boston on Jackpot won with 22 points followed by Peter Beardsley and Geoff Ewenson.
"Perfect Miami conditions," said Boston. "Started light, built up after race one and finished good. We sailed all week in just tee shirts, that alone is unbelievable! It came down to the last race in order to decide the series and it was nerve wrecking because at some point we lost track of the situation and we really didn't know where we were in terms of points. I'd like to thank our sponsor EFG Bank and Bacardi for the great hospitality; it's great to sail in Miami at this fabulous event. Great time all around."
In the 22-boat VX One fleet, John Potter won on countback from Phillip Norris with Philip Hallowell third, two points adrift.
"The entire week was great and today we got breeze that wasn't expected," said Potter. "We got lucky on the first wind shift and finished second in the first race. It's a great place and a great venue. Race Committee did a great job, parties were worthy and we especially loved the weather."
In the seven boat M32 catamaran fleet, Taylor Canfield and his US One team won on 43 points followed by fellow Michael Dominguez and Ron O'Hanley.
"Participating to such a big event was a thrill, I'm very happy today. The wind was perfect for our catamarans especially for our last three races. It's an honor to be able to win the M32's Inaugural Bacardi Miami Sailing Week event while having fun and mingling with sailors from different classes and Countries," concluded Canfield.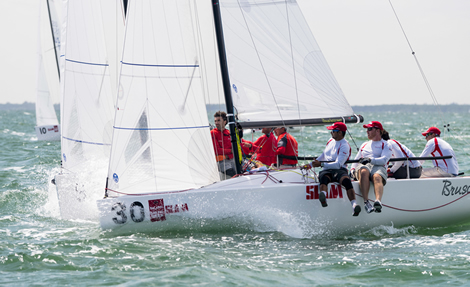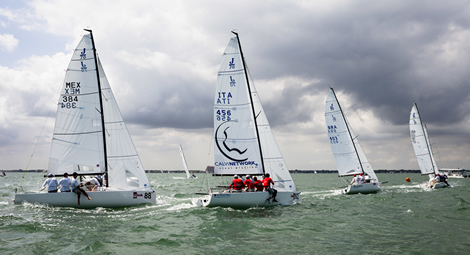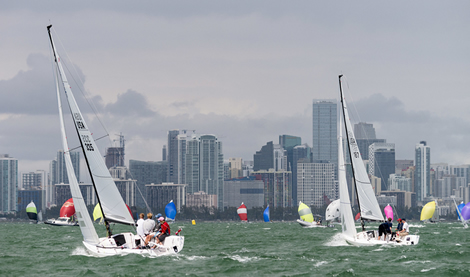 Back to top
Back to top