Zarif and Anosov again
Miami once again delivered a beautiful tropical day with 14 knots out of the ESE for Star sailors competing on day two of the 88th Bacardi Cup. Results from day 1 have once again changed after a redress protest was filed resulting in the reinstatement of Larry Whipple and Austin Sperry. Therefore, the top three boats after day 1 are Larry Whipple in first, Jorge Joao Zarif in second and Arthur Anosov in third.
Today the course was set a bit farther away, three miles South of Dinner Key Channel and the windward leg was stretched to 2.4 miles.
The Race Committee continued needing the black flag in today's race, which led to a successful start with only one boat called over - Germans Hubert Merkelbach and Gerrit Bartel.
The first boats to the weather mark were Argentina's Torkel Borgstrom/Juan Pablo Engelhard, followed by Peter Vessella/Phil Trinter and the Netherland's Alexander Jorissen/Erik Veldhuizen respectively. Once the fleet reached the downwind gate it seemed that Vessella and Trinter had fallen out of the top three, while Brazil's Jorge Joao Zarif and Bruno Prada moved up to third, eventually taking second and ultimately first place, passing Torkel Borgstrom and Juan Pablo Engelhard who led the entire day.
"We lost in the downwind leg," explained Borgstrom later. "Jorge and Bruno definitely had a better downwind by being more aggressive and sailing 'Laser' style. When we found out, it was too late. In any case we round all marks in first and we had a great day."
Zarif winner of today's long race commented: "At the first weather mark we were fourth, we then passed three boats and we positioned ourselves in a good place for the win and we did it despite a problem we had with a block on the boom. We had a very good strategy today and our choice to go to the left was right on target. We now are first in the cumulative results and we will fight for every position without risking too much."
Second after two days of racing is the duo of Mark Reynolds and Magnus Liljedahl. "Finishing fifth and fourth respectively is a good result for the series which still has four days of racing. Today we were lucky as some sailed way too far and we were able to hang in there with a solid performance. Most of all I really enjoyed today's sailing conditions which were spectacular and great for the Star boats," concluded Liljedahl.
Third overall were Brazil's Lars Grael and crew Samuel Goncalves. "We are happy to have finished 10th today," said 2014 Bacardi Cup Champion Lars Grael, "but we were penalized by the wrong strategy we chose at the start. We went right and it ended up we were on the wrong side. We round the first mark in the 20th position and worked our way up to 10th. The Series is still long and being third is a good spot."
Racing will resume tomorrow with a noon start. Plenty of wind and sun is forecast for the third day in a row.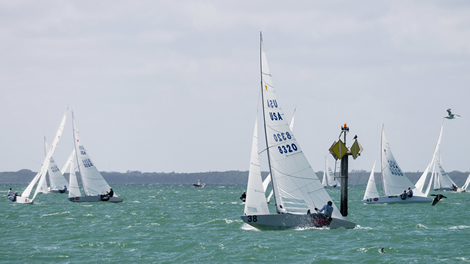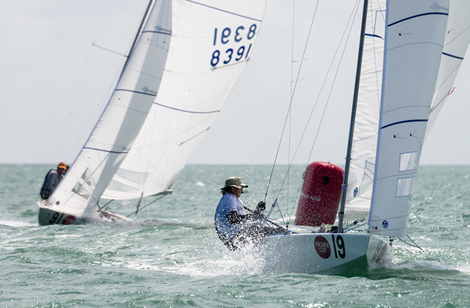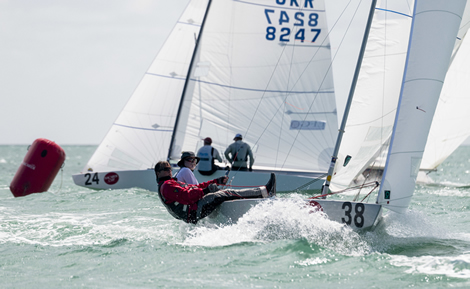 Back to top
Back to top