Mariquita on countback
The 36th Régates Royales – Trophée Panerai drew on a close ending in grand style in typical Cote d'Azur conditions, with blue skies, warm weather and light airs.
On the final day crews enjoyed almost summer-like conditions with light winds that nevertheless allowed the race committee to launch a coastal race for the Classics. The course was shortened to respect the busy social schedule and let the crews join the prize-giving ceremony in the race village. The last race gave some the chance to bounce back and some the opportunity to confirm their leadership.
In the Big Boats' Mariquita came out on top, tied on points with Moonbeam IV, but with a higher number of wins, while Moonbeam of Fife III finished in third. In the Vintage Marconi under 15 metres, Dorade easily led from the beginning and finished with an impressive score of three points out of four races, followed by The Blue Peter and Skylark, tied on points while Manitou, third up until the eve of the final, slipped off the podium.
In the Spirit of Tradition class, Shamrock V's powerful sail area was not enough to claim victory from Freya 2003 that clinched it with only one point to spare. Scherzo finished in third four points from the leader. Sirius won almost undisputedly in the Vintage Marconi under 15m, leaving behind her fellow Italian crews on Jalina and Cholita. In the Tofinou class Speedbird won with four straight wins.
In some classes the winner wasn't decided until the very last race. In the Vintage Gaffers, Chinook trailed Eva and Duet 1926 from the start, but finally managed to pull off victory by a 1 point margin over Duet 1926 and two on Eva, who earned a bronze. Similarly in the Classics division, Sagittarius clinched victory thanks to the last race, pushing Namib down from the highest step of the podium, and Naif finished in third.
Results
Big Boats: Mariquita, Moonbeam IV, Moonbeam of Fife III
Vintage Gaffers: Chinook, Duet 1926, Eva
Classics: Sagittarius, Namib, Naif
Vintage Marconi under 15 m: Dorade, The Blue Peter, Skylark
Vintage Marconi over 15m: Sirius, Jalina, Cholita
Spirit of Tradition: Freya 2003, Shamrock V, Scherzo
Tofinou: Speedbird, Camomille, Cambronne
Vanity V wins the 12 Metres
The week has been very intense for the 12 Metre class, with a strong start by Vanity V and Wings that constantly battled for victory over the course of the series, so much so, that on the eve of the final day, the two leaders were separated by a mere point. Ultimately after 10 races Vanity V - skippered by Dane Bjorn Westergaard and flying the flag of the Royal Danish Yacht Club - came out on top, beating Wings by 3 points and Vim by 7 points. Germany's Trivia, helmed by Wilfried Beeck finished in fourth.
Jacques Flori, President of the Yacht Club de Cannes commented: "We were incredibly lucky for this 36th edition of the Régates Royales - the organisation onshore and ashore has been almost perfect and I wish to thank everyone, the boat owners, the sailors and the volunteers. The mix of all these people's efforts, together with the beauty of the classic yachts and great sailing conditions, contributed to the regatta's success. The crews have, as usual, given their best and made the Bay of Cannes coming alive once again. I'm delighted for the Yacht Club de Cannes, we had a fantastic racing week. We do invite all the crews to join us again next year for the 37th edition, au revoir!"
His words were echoed by a pleased Gérard Pascalini, general manager of the Société des Régates de Cannes, organising body of the Régates Royales – Trophée Panerai. "I would sign on for another edition like the one that just ended. The weather conditions have been excellent, despite a very windy first day, and everything went smoothly. The atmosphere, the crews, the boats, the weather, everything was perfect. And almost all the boats agreed to have several guests on board, getting the public and the crews closer. I hope we will able to replicate this in 2015, maybe adding a couple of new ideas, because one always need to improve things."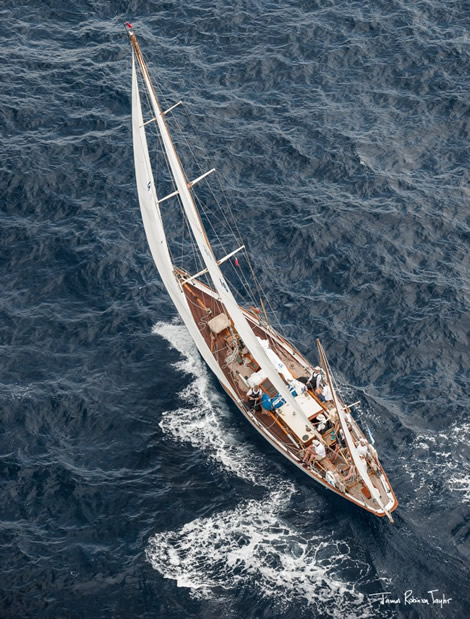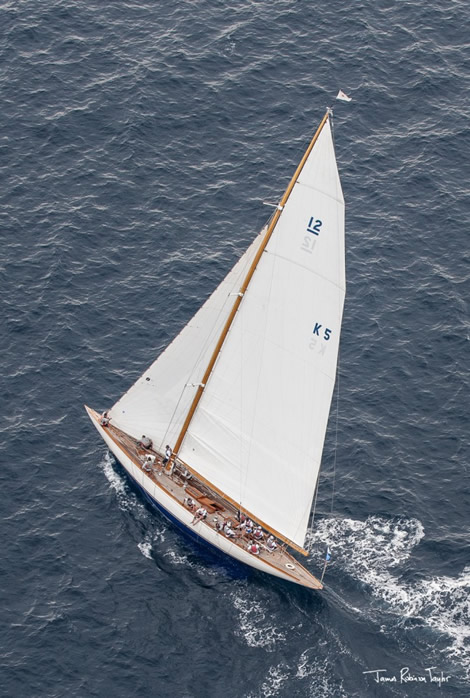 Back to top
Back to top