Second bullet for Bronenosec
Day two at the Gazprom Swan 60 World Championship featured a lighter sea breeze and new faces at the front of the fleet as the light and tricky conditions tested the tacticians, navigators and strategists to their limit.
The first race saw the German Offshore Challenger team onboard SGM secure a clean start and break early to the right of the course. The early split served them well and by the windward mark they were clearly in the lead followed by the Chinese team onboard Swan 60 Windward. Positions remained the same until the final run when the pressure began to drop and the fleet closed up enabling PetiteFlamme (RUS) to sneak past SGM and secure their first win of the regatta in an extremely close and exciting finish. Second place went to SGM and defending World Champion, Bronenosec (RUS) took third to keep its ambition of securing a second World Championship alive.
SGM continued it run of form in the second race with an excellent start, while Windward found herself OCS and having to return to re-start.
Robert Stanjek, Tactician onboard SGM, commented: "We had a very light breeze today, never more than ten knots and strategy wise it was not so easy. We made a good decision on the first upwind in the first race and this gave us an early lead, we lost it on the downwind and ended up second but it was still a very good race. In the second race everybody was pushing very hard for the right side, we decided to start leeward off the fleet and had an ok start, but ended up middle in that race. Overall I am very happy with my young team and I can see a nice development over the two days here. We are looking forward to doing the coastal race tomorrow."
After a tactical beat with many shifts, the experienced team onboard Bronenosec worked its way to the front and led round the windward mark, the position they then held through to the finish to take their second win of the regatta and secure a four point lead for the Gazprom Swan 60 World Championship. Petite Flamme secured second place moving them up to second overall in the championship, proving they are a real contender to take the championship.
Andy Beadsworth, tactician onboard second place Petite Flamme, commented: "It was a good race in the first race; very tight between three or four boats and on the last run. We sailed a different shift to the boats we were racing, and managed to sail round into first place at the finish. The second race we were having a good race; not the best start but very similar to Bronenosec and we were first and second to the first mark and we sailed away from there really."
Provisional Results:
1. Bronenosec (RUS): 1 – 4 – 3 – 1 – Total 9
2. Petite Flamme (RUS): 3 – 7 – 1 – 3 – Total 13
3. SGM (GER): 6 – 2 – 2 – 4 – Total 14
4. Tsaar Peter (RUS): 2 – 1 – 5 – 7 – Total 15
5. Spirit of Europe (BVI): 4 – 6 – 6 – 3 – Total 19
6. Windward (CHN): DSQ – 3 – 4 – 6 – Total 21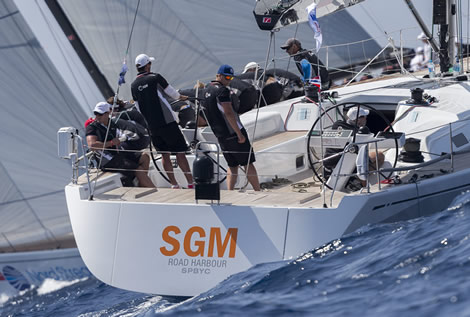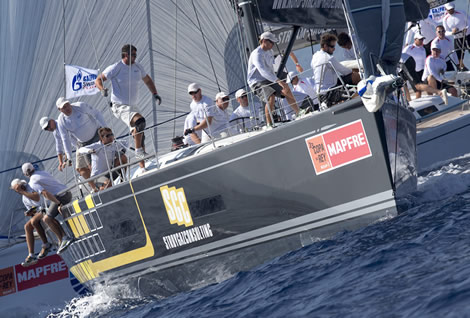 Back to top
Back to top