Kate 2 Wills 0
As part of their Royal Highnesses the Duke and Duchess of Cambridge's tour of New Zealand, the royal couple today visited Emirates Team New Zealand base in Auckland's Viaduct Basin, and then had the opportunity to go racing with key members of the team in two ACC monohulls.
Thousands of fans turned out, at vantage points around the Viaduct and the harbour to watch the royal match race, the Duchess of Cambridge sailing the former Nippon Challenge boat NZL-41 with ETNZ skipper Dean Barker calling tactics and the Duke sailing the newer NZL 68 (the ex-illbruck Kiwi training boat for the 2007 Cup) with ETNZ boss Grant Dalton making the calls.
The race yachts – now owned by Explore Group – were crewed by a mix of Emirates Team New Zealand members, RNZYS youth training scheme members and young sailors form Auckland yacht clubs.
After two match races had been sailed it was Barker, with the Duchess of Cambridge steering, and their crew who prevailed, 2-0 over the Duke and Dalts.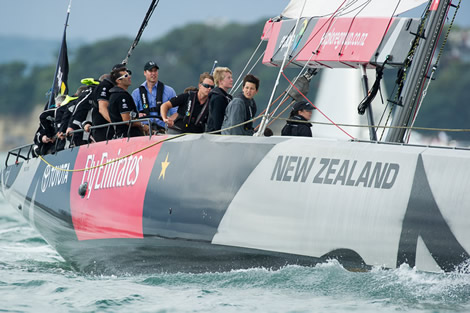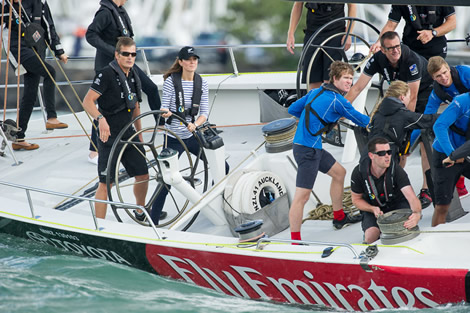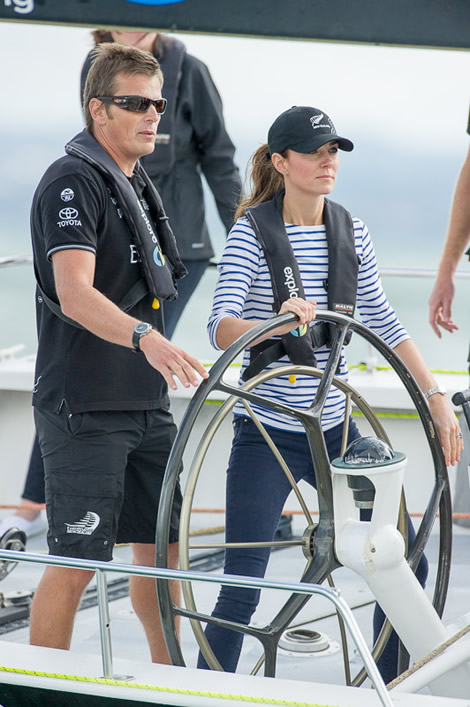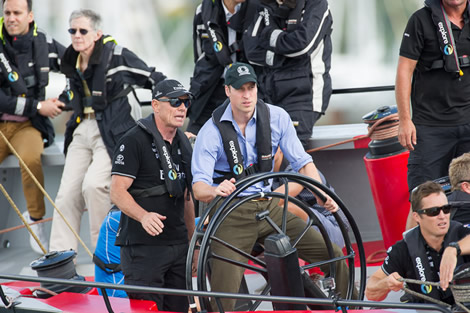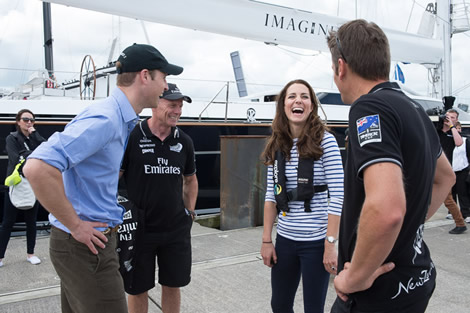 Back to top
Back to top